Canopy Growth Corporation (NYSE : CGC) is a Canadian cannabis company which was known as Tweed Marijuana Inc. before it was renamed in 2015. As of late September 2018, Canopy became the world's largest cannabis company, based on market capitalization.
Since last December, CGC saw a strong rally achieving 90% gains in just 2 months before starting a correction lower. So before we jump into any conclusion, let's take a look at the bigger picture:
CGC Weekly Chart 4/1/2019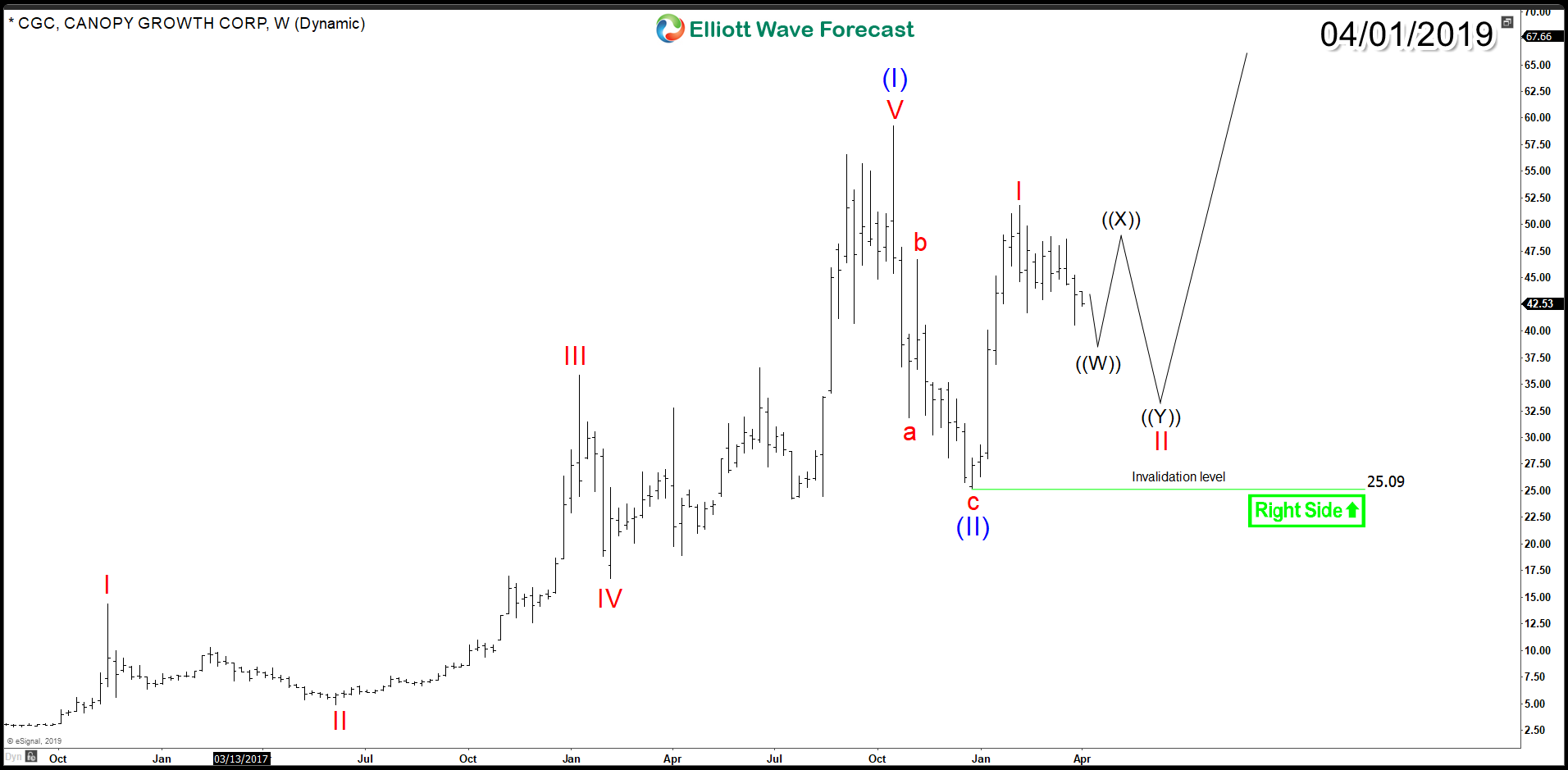 In the above chart, we can see that CGC rallied in an impulsive 5 waves advance since IPO proposed to be the first wave (I) and that cycle ended on October of last year at $59.25 peak. Then down from there, the stock corrected the entire cycle lower in a classical 3 waves zigzag structure which ended on December 2018 at $25.
Therefore, the stock is technically trapped between those two levels and only a break above 2018 peak will be the key to start a new bullish cycle. At this stage, a double correction in wave (II) isn't denied yet but the rally from December low is suggesting a new impulsive structure taking place supporting the bullish scenario.
CGC Monthly Chart 4/1/2019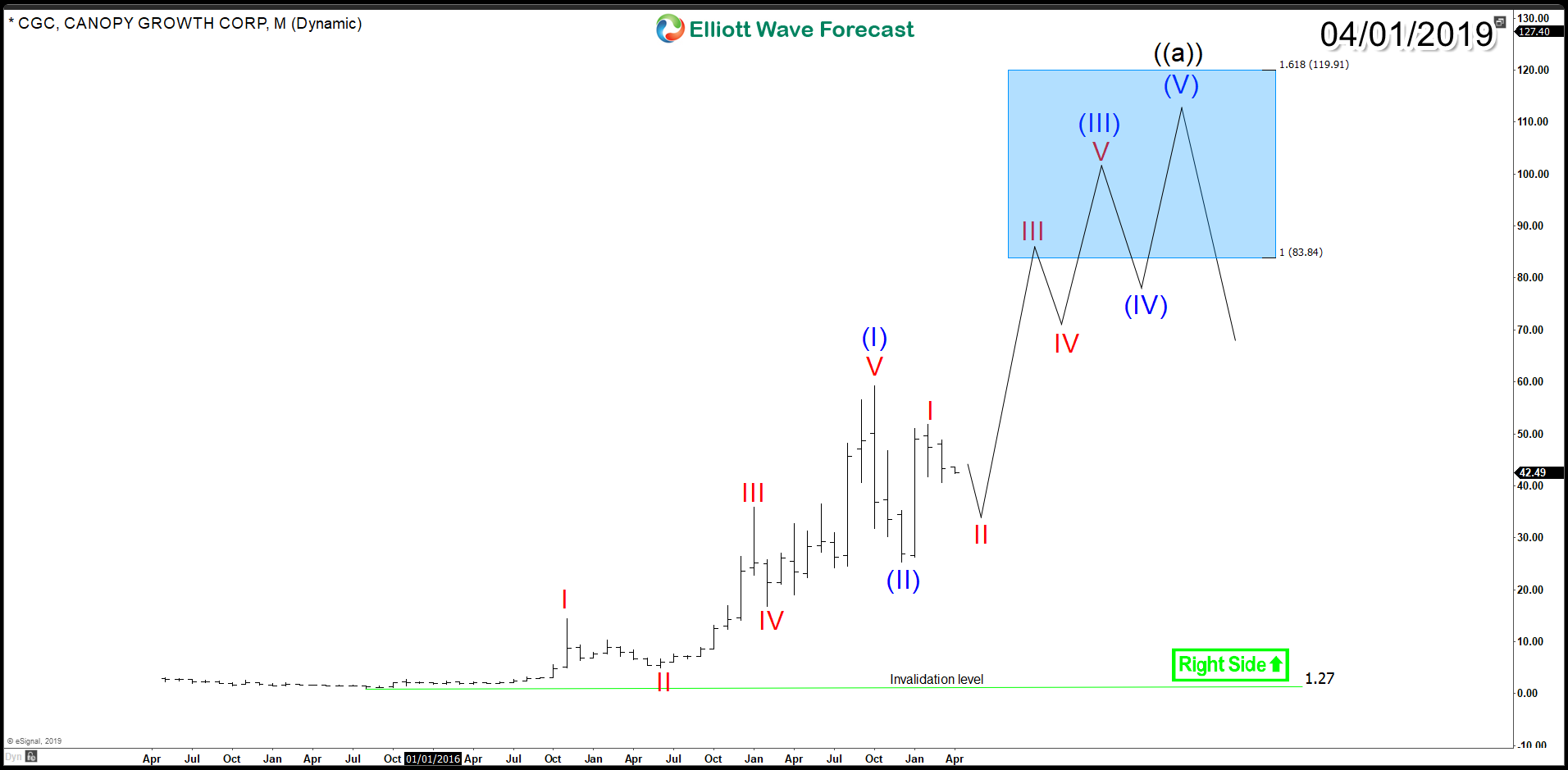 Making new all time highs will be the start of a new incomplete bullish sequence for CGC. Consequently, the stock will be aiming for a minimum target at the 100% Fibonacci extension level at $83.84 and higher levels above $100 will follow. So based on that assumption, investors will be looking to buy any pullback in 3 , 7 or 11 swings against 2018 low.
Now as we established the main trend for the stock, we can take a look at the daily chart and explore the potential moves that can take place in the coming weeks:
CGC Daily Chart 4/1/2019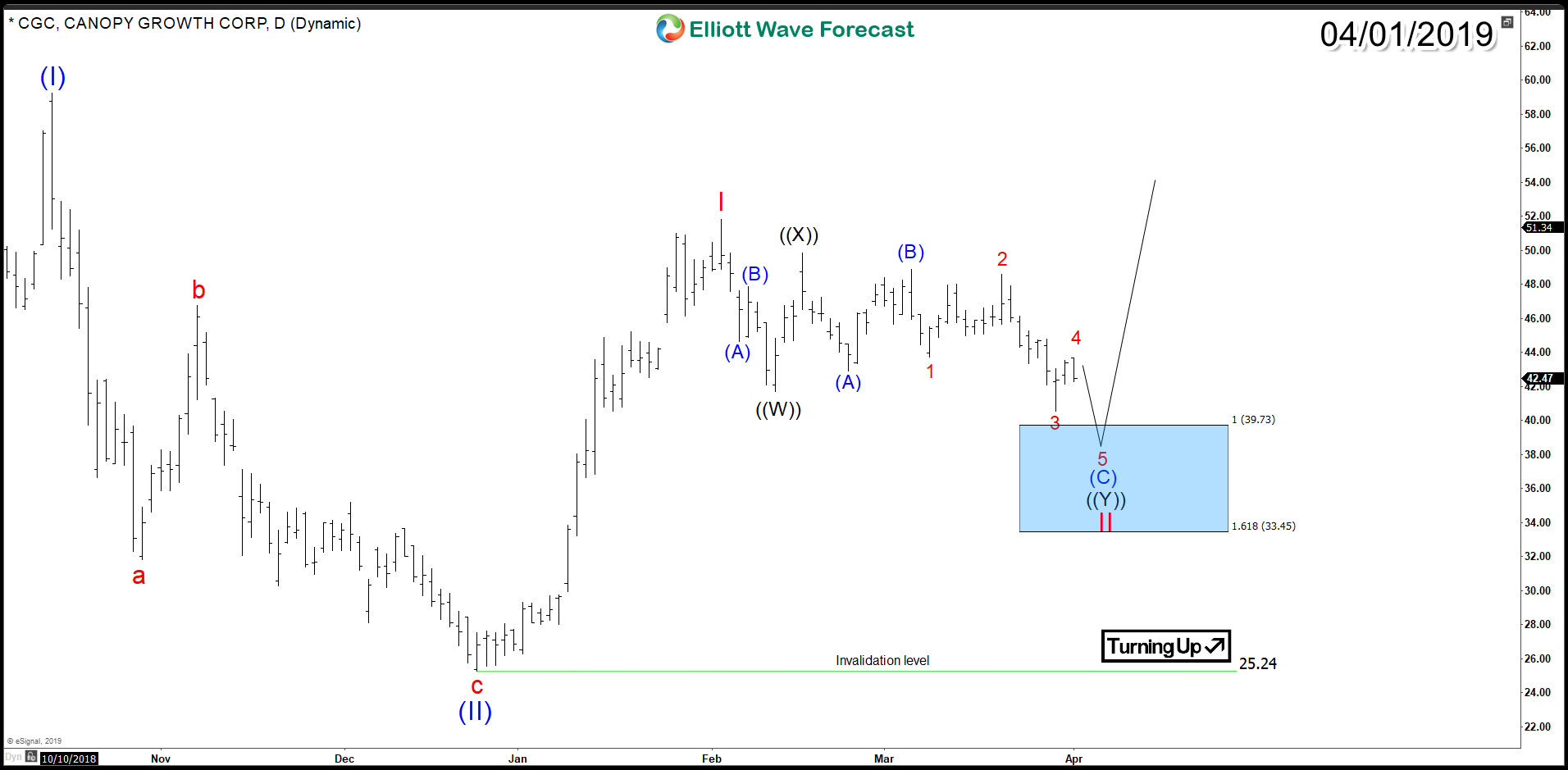 Currently, CGC is proposed to be doing a double three corrective structure since February 2019 peak which ideally expected to find buyers at extreme blue box area $39.7 – $33.45 for a 3 waves bounce at least. However, if the stock fails to rally to new highs from there, another double correction can take place against $25 before ending wave II and turning higher.
CGC Daily Alternative Chart 4/1/2019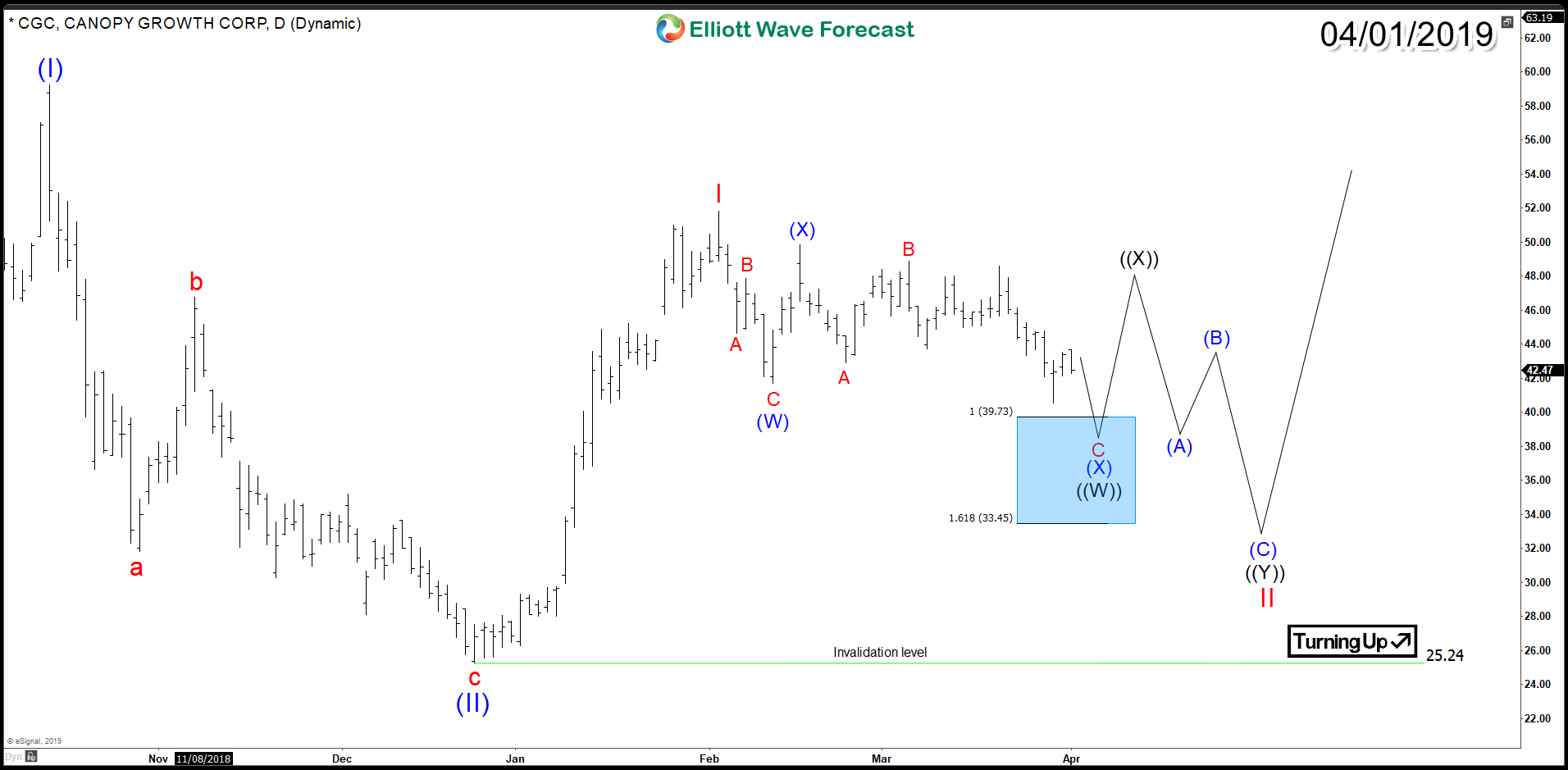 Conclusion
Canopy Growth Corporation is a Bullish stock and it's looking to remain supported against December 2018 low $25. The stock still needs to break above 2018 peak to open the door for higher levels.
---
Get more insights about Cannabis Stocks by trying out our services 14 days  and learning how to trade our blue boxes using the 3, 7 or 11 swings sequence. You will get access to our 78 instruments updated in 4 different time frames, Live Trading & Analysis Session done by our Expert Analysts every day, 24-hour chat room support and much more.
Back