Apple (AAPL) short-term Elliott wave analysis suggests that the decline from $224.23 high, i.e. Primary wave ((X)), is unfolding as a Flat Elliot Wave structure. Down from $224.23, Intermediate wave (A) ended at $206.09 and bounce to $223.49 ended Intermediate wave (B). Intermediate wave (C) is currently in progress.
Internal of Intermediate wave (C) is unfolding as a 5 waves diagonal. Down from $223.49, Minor wave 1 ended at $205.16, Minor wave 2 ended at $213.71, and Minor wave 3 ended at $198.17. Expect Apple to bounce in Minor wave 4 then extend lower 1 more leg in Minor wave 5. Target for Minor wave 5 is $189.32 – $197.56 to end a 5 waves Elliott Wave diagonal down from $223.49.
Once Apple ends the 5 waves down, it should end Cycle degree wave IV and complete cycle from Oct 3 peak ($233.47). Afterwards, expect Apple to either rally to new high or at least bounce in larger degree 3 waves. The rally should correct the decline from Oct 3 peak in 3 waves at least. Selling Apple at this stage is risky as Apple has reached the extreme area from Oct 3, as indicated by the blue box. We don't like selling Apple.
AAPL 1 Hour Elliott Wave Chart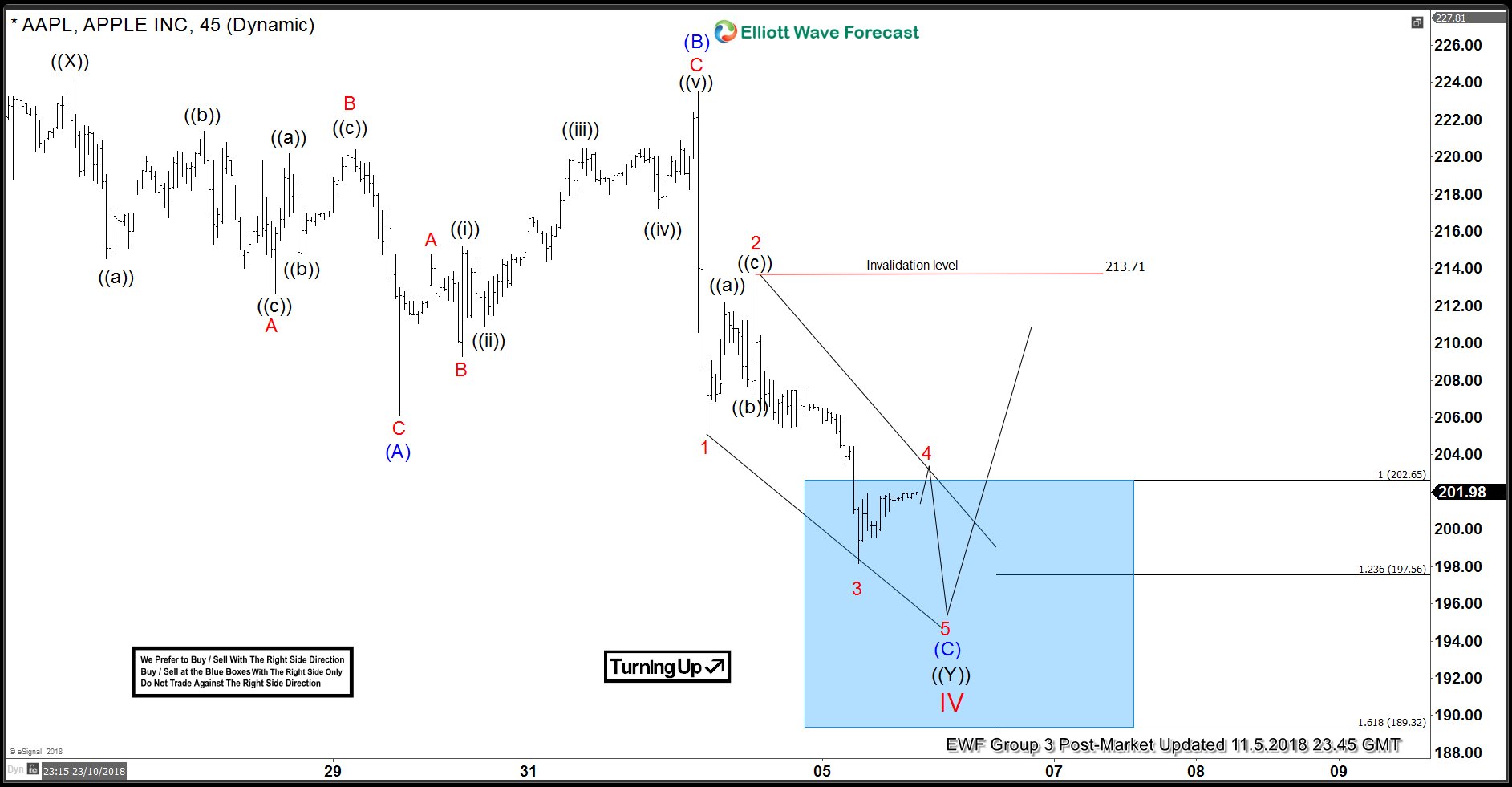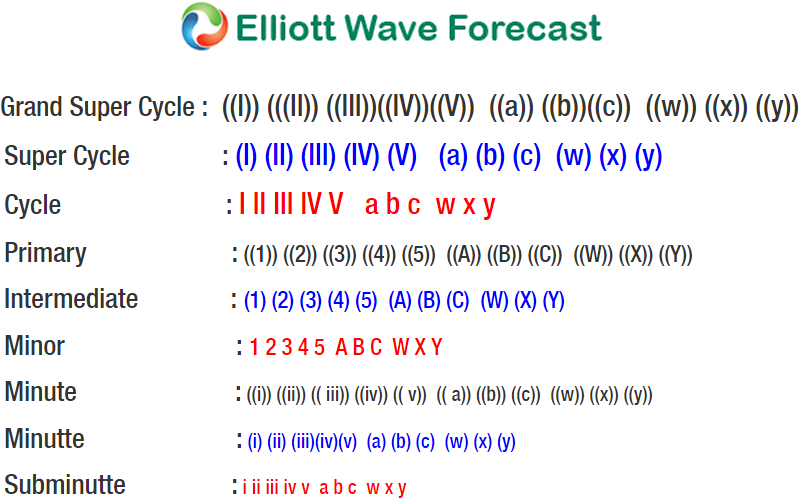 Back