Short term Elliott Wave View view in Nike (ticker symbol: NKE) suggests the rally from October 30 low is unfolding as a 5 waves impulse Elliott Wave structure. Up from October 30 low, wave (1) ended at 139.09 and pullback in wave (2) ended at 125.63. The stock has resumed higher in wave (3) which is unfolding in another 5 waves in lesser degree.
Up from wave (2) low at 125.61, wave ((i)) ended at 133.98 and dips in wave ((ii)) ended at 128.43.  The stock then resumed higher in wave ((iii)) towards 139 and pullback in wave ((iv)) ended at 132.69. Expect wave ((v)) to end soon and this should complete wave 1 of (3) in larger degree. Afterwards, stock should pullback in wave 2 to correct cycle from November 13 low before the rally resumes.
As far as wave (2) low pivot at 125.61 low stays intact, expect pullback to find support in the sequence of 3, 7, or 11 swing for further upside. Minimum potential target higher is 100% – 123.6% fibonacci extension from October 30 low towards 145.76 – 150.48. A 161.8% extension in wave (3) is possible which should bring the stock to 158.14.
Nike (NKE) 60 Minutes Elliott Wave Chart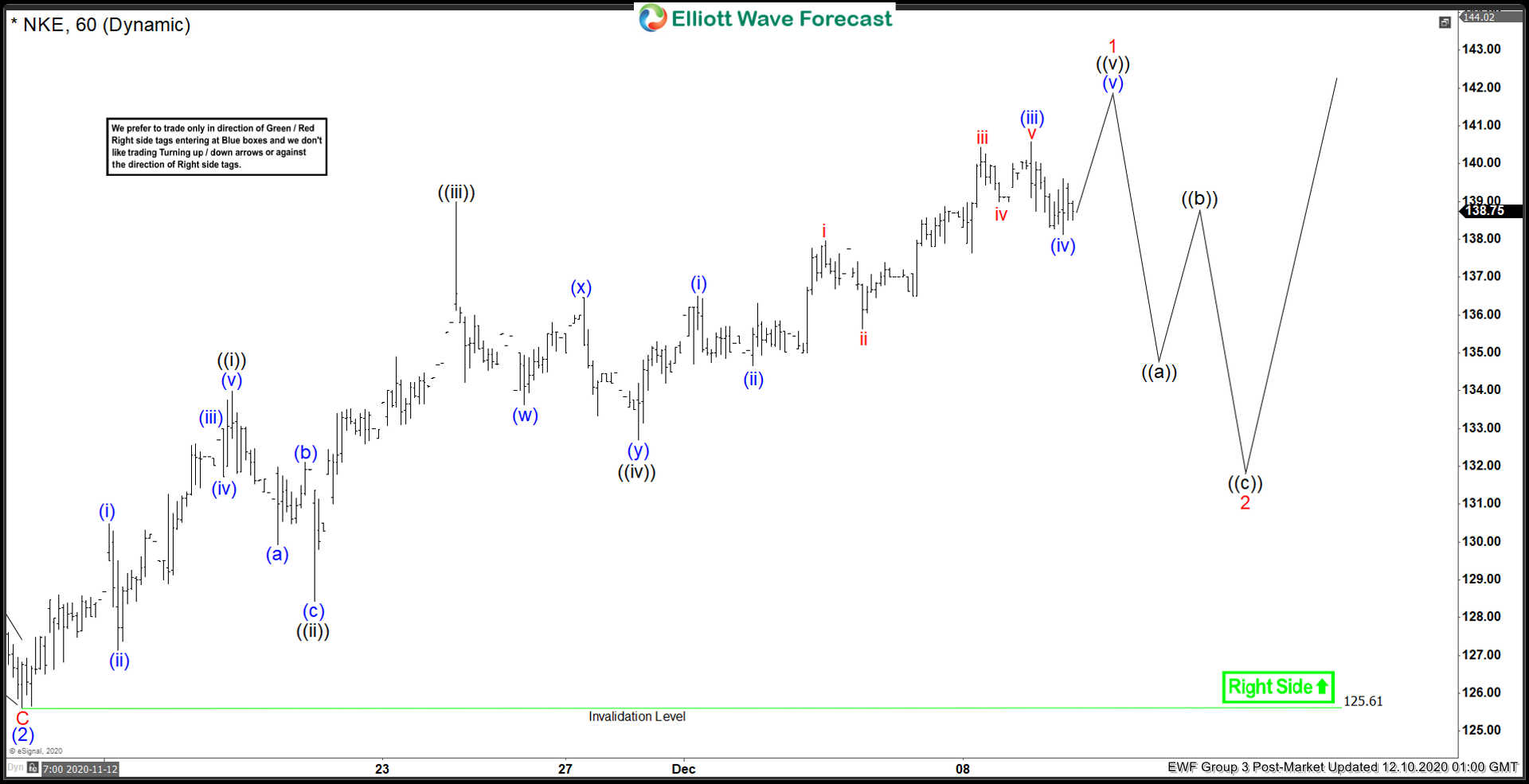 Nike (NKE) Elliott Wave Video
Back