Elliott Wave structure in Netflix shows an incomplete bearish sequence suggesting the stock should continue to see selling pressure. On the chart below, the rally to 316.59 ended wave 2. The stock has extended lower in wave 3 with the internal unfolding as 5 waves impulse Elliott Wave structure. Down from 316.59, wave ((i)) ended at 288 and wave ((ii)) ended at 311.75.
Wave ((i)) subdivided in another impulse structure of lesser degree. Wave (i) ended at 305.68 and wave (ii) ended at 316.43. Stock resumed lower and ended wave (iii) at 292.65, wave (iv) ended at 301.73 and wave (v) of ((i)) completed at 288. The internal of wave ((ii)) correction subdivided as a zigzag. Wave (a) ended at 303.55, wave (b) ended at 295.76, and wave (c) of ((ii)) ended at 311.75.
Wave ((iii)) is currently in progress and the internal subdivides as a 5 waves impulse of lesser degree. Down from 311.75, wave (i) ended at 293.15. Expect wave (ii) bounce to hold below 311.75, and more importantly below 316.59 for further downside. We don't like buying the stock. As far as pivot at 316.59 high stays intact, the stock should resume lower. The bearish view will get further validation if the stock is able to break below August 15 low (288).
Netflix 1 Hour Elliott Wave Chart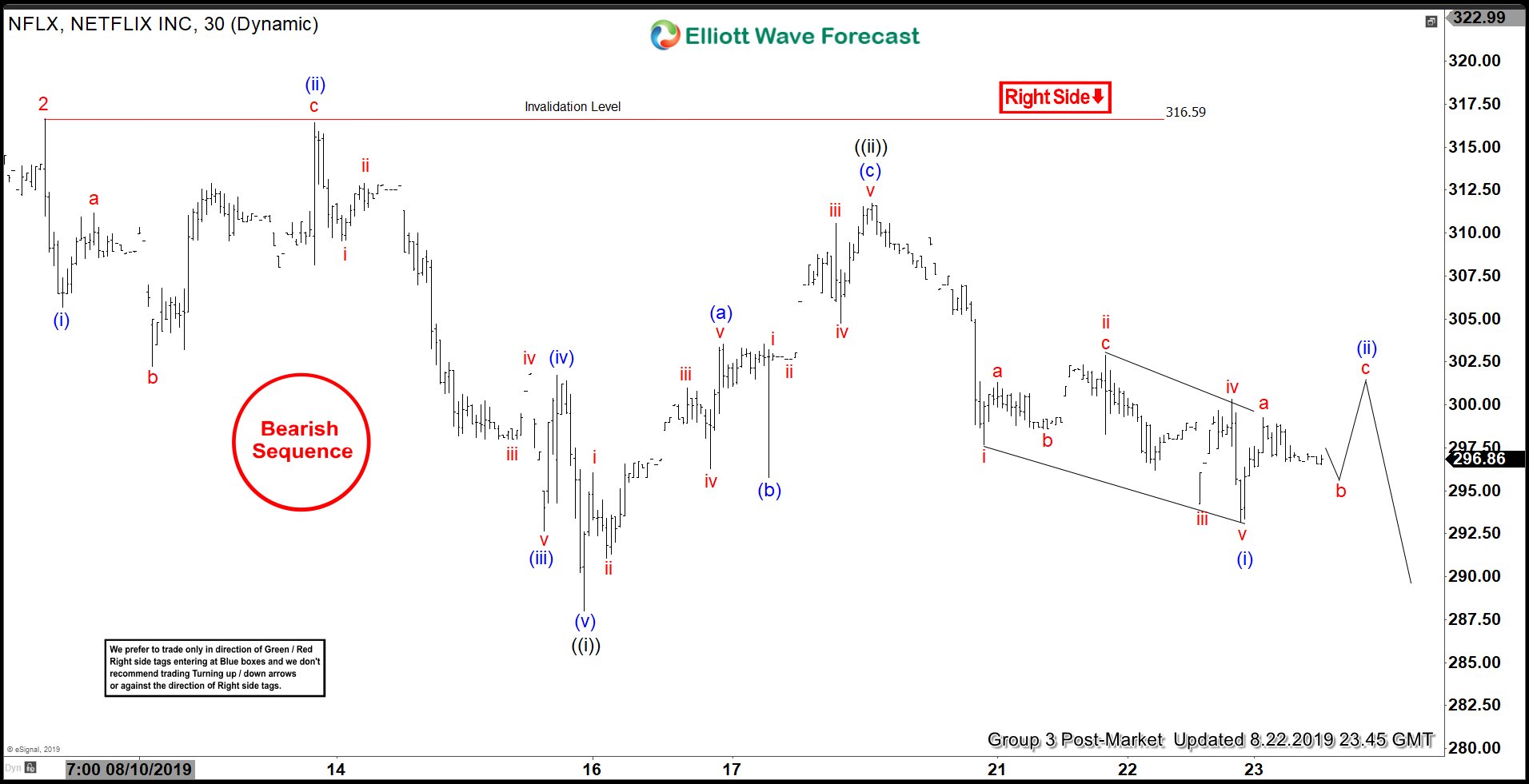 Netflix 1 Hour Elliott Wave Video
Back