In today's blog, we will have a look between the relationship of the Dollar Index and the Mexican Peso. The USDMXN has been trading in the same direction as the Dollar Index and both have peaked in January 2017. As you can see in the following chart below.
Dollar Index vs USDMXN 04/11/2019 Weekly Chart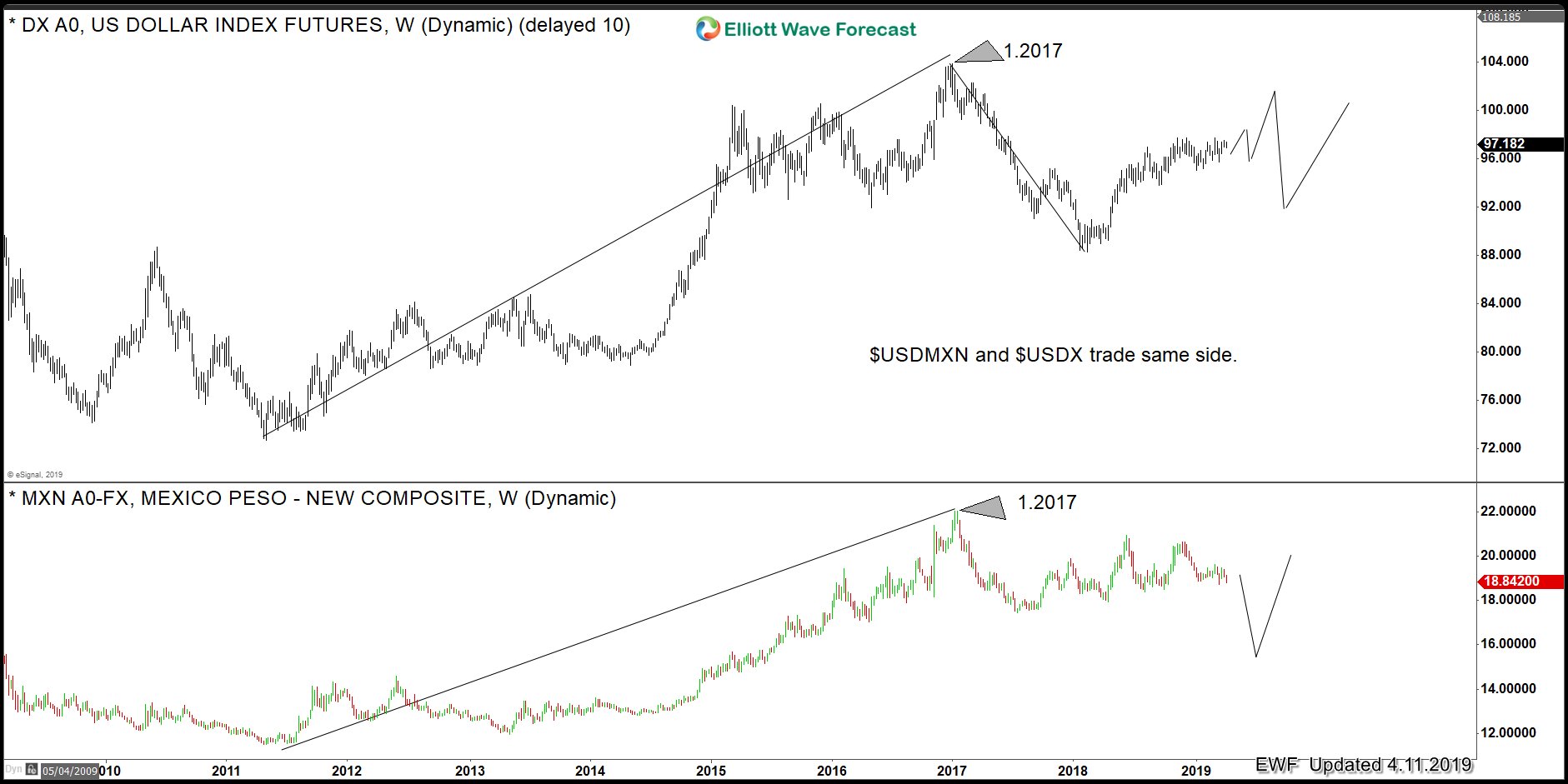 The USDMXN developed a 5 waves decline from the January 2017 peak. Accordingly, to the Elliott Wave Theory, that means that the sellers are in control. Because after the 3 waves pullback, there should be more downside to completed an ABC pattern. Which is an Elliott Wave Zig Zag structure as the internals has been unfolding as a 5-3-5. The chart below illustrates the Theory.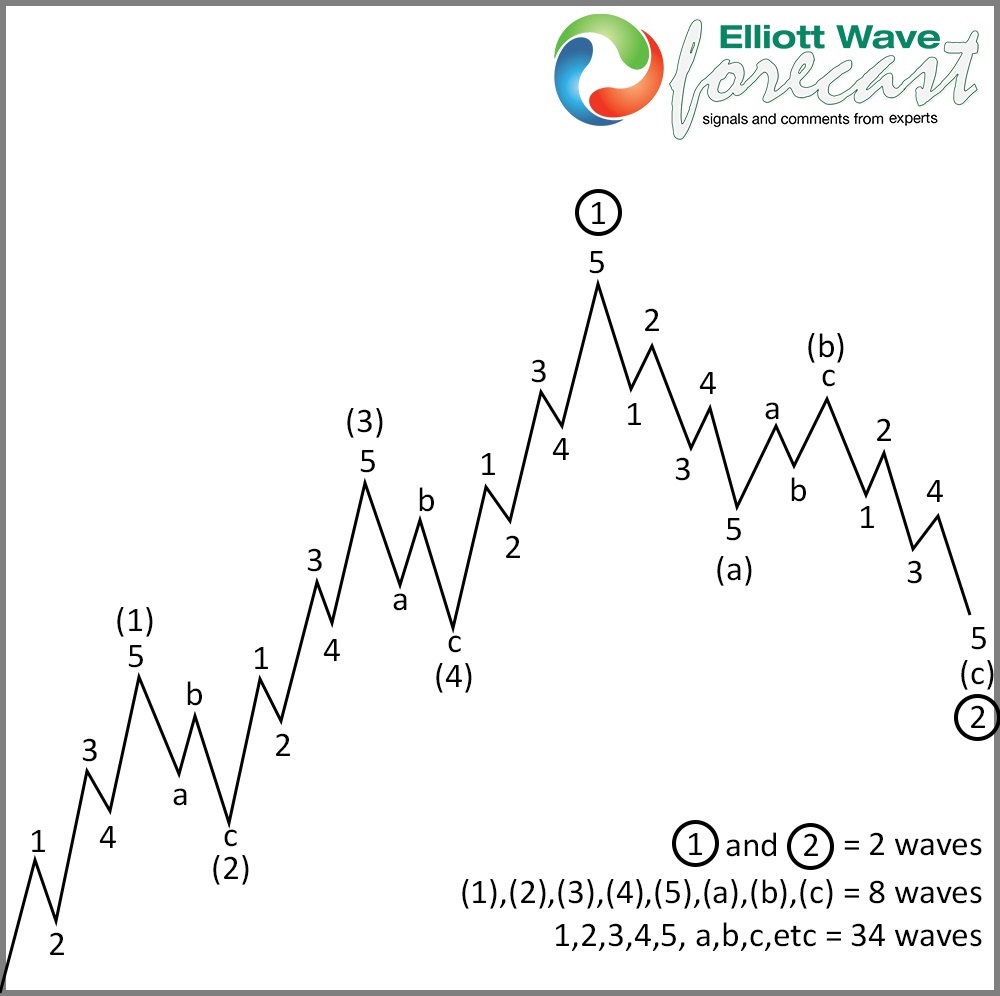 Now let's have a look at the USDMXN in the daily chart. Below you can see the Elliott Wave Theory labels presenting the ABC idea.
USDMXN 04/11/2019 Daily Elliott Wave Chart 
The Mexican Peso clearly unfolded as an impulsive structure from its January 2017 peak. And it ended the 5 waves impulsive structure in the red wave a. Then it did a 3 waves correction higher in red wave b. But it was expected that sellers should take over at our blue box extreme area. Which came at around 20.406-20.988 area. From there it reacted nicely to the downside and created another 5 waves lower.
The Peso has topped at the 12/2018 peak.  Which is the same peak in the Dollar Index. Below from there, it opened another leg lower breaking the 1./2019 low.  Creating  2 degrees of bearish sequences with the target of 18.13-17.53 area first and then 16.37. In the video below we explained the idea.
In conclusion. Any rally in the USDX should ideally fail below 01/2017 peak. Until the USDMXN reaches its extreme area at 16.37. From there the next big rally in the USDX should take place. We at www.Elliottwave-forecast.com understand that many traders do not use this kind of correlation. But our system is based on many components. Which included cycles, sequences, correlation, Elliott Wave and High-Frequency Trading (Blue Boxes). We always make an effort to locate "The Right Side". Therefore, we look at many related instruments because of the Market Nature which acts as a whole.
Back