Short term USDJPY Elliott wave view suggest the decline from 7/11 peak is unfolding as a double three Elliott wave structure. Decline to 108.71 low ended Minor wave W and Minor wave X bounce ended at 110.95 peak. Subdivision of Minor wave Y is unfolding as a Zigzag structure. Minute wave ((w)) of ((Y) ended at 108.59 low and Minute wave ((x)) of (Y) bounce ended at 109.82. The pair has reacted lower from the blue box, but the move lower will get validation only with a break below 108.59. Until then a double correction in Minutte wave ((x)) still can happen.
Down from 108.59, Sub Minutte wave a of (y) ended at 108.82 low and the pair is in Sub Minutte wave b bounce to correct the decline from 109.82 peak. Near term, while bounces fail below 109.82 peak and more importantly below 110.95, expect pair to extend lower. Initial target to the downside is 108.35-108 area to complete Minutte wave (w). Afterwards, pair should bounce in Minutte wave (x) before the decline resumes. We don't advise buying the pair and expect more downside in the pair as far as bounces fail below 110.95 peak.
USDJPY 1 Hour Elliott Wave Chart

Double three ( 7 swings): Is the most important pattern in Elliott wave's new theory and probably the most common pattern in the market these days. Double three is also known as a 7-swing structure. It is a very reliable pattern that gives traders a good opportunity to trade with a well-defined level of risk and target areas. The image below shows what Elliott Wave Double Three looks like. It has labels (W), (X), (Y) and an internal structure of 3-3-3. This means that all 3 legs has corrective sequences. Each (W) and (Y) is formed by 3 wave oscillations and has a structure of A, B, C or W, X, Y of smaller degrees.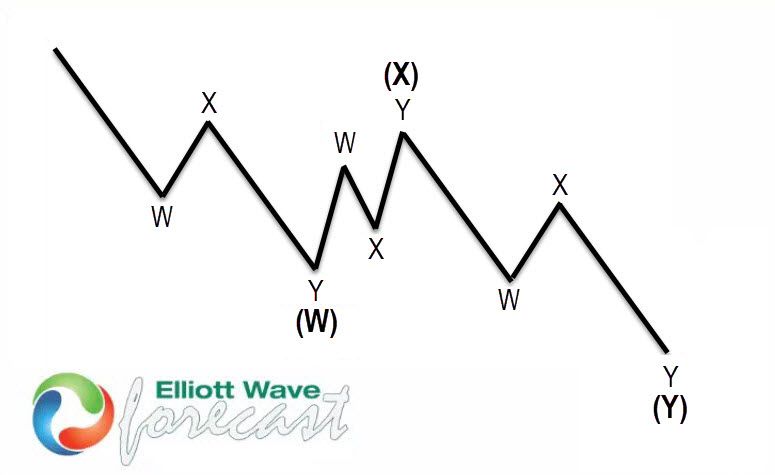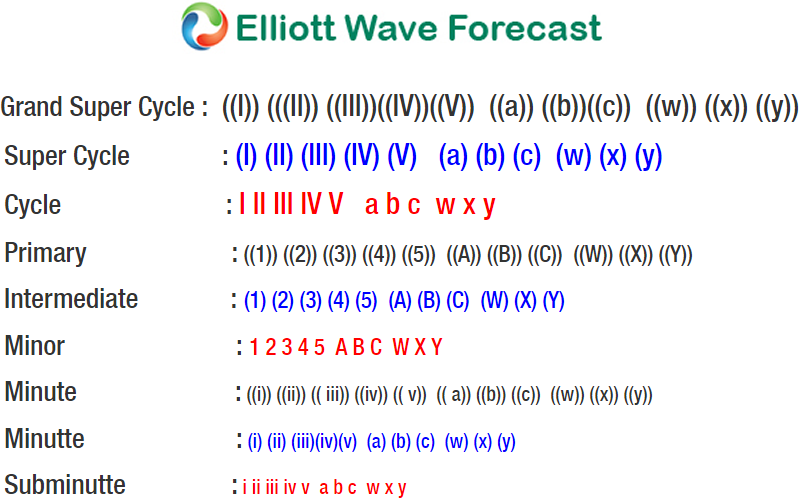 Back