USDJPY Short term Elliott Wave view suggest that the decline to 111.61 ended intermediate wave (X) on October 16 low. Up from there intermediate wave (Y) is in progress as a double three Elliott wave Structure and pair has managed to break the 10/06 peak (113.43) suggesting that next extension higher has started. The cycle from 111.61 low ended the Minute wave ((w)) at 113.13 yesterday's peak as zigzag structure. And decline from there ended Minute wave ((x)) at 112.29 low. Near term, while pullbacks stay above 112.29 low and more importantly above 111.61 low expect pair to extend higher. We don't like selling the pair into any proposed pullback  and expect pair to find short-term buyers in the dips in 3, 7 or 11 swings against 112.29 pivot in the first degree and 111.61 low in second degree.
USDJPY 1 Hour Elliott Wave Analysis

The double three (7 oscillations) is one of the most common corrective patterns in Elliott wave theory. We often refer to the double three structure as a structure of 7 oscillations. It is a great pattern that allows traders to operate with a well-defined level of risk and target areas. Below is the image of a Double Three structure. It has (W), (X), (Y) tags and an internal structure of 3-3-3. This means that all 3 legs have corrective sequences. Each (W) and (Y) is formed by 3 wave oscillations and has a structure of A, B, C or W, X, Y of smaller degrees.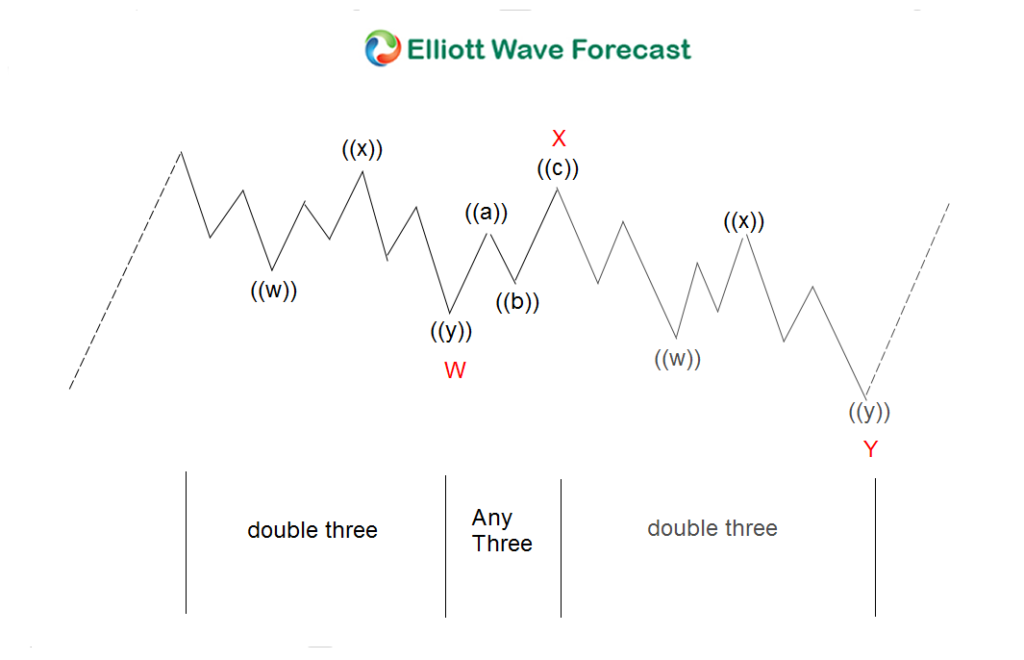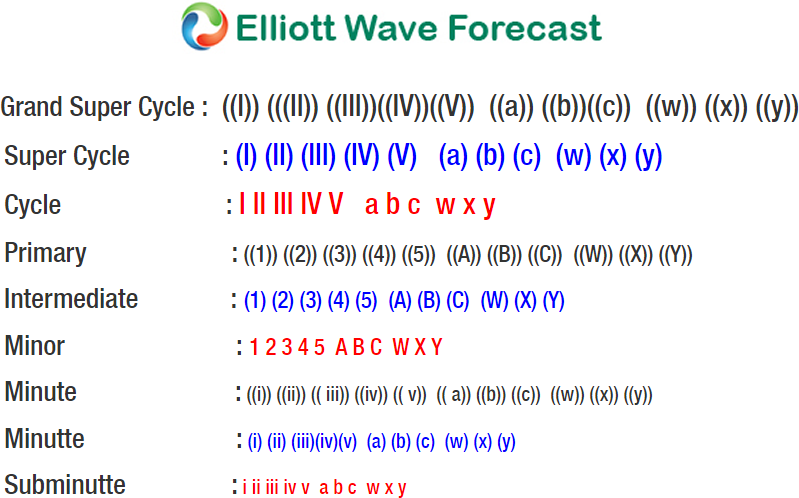 Back