Let's take a look at Elliott Wave Analysis on the monthly chart of USDINR pair.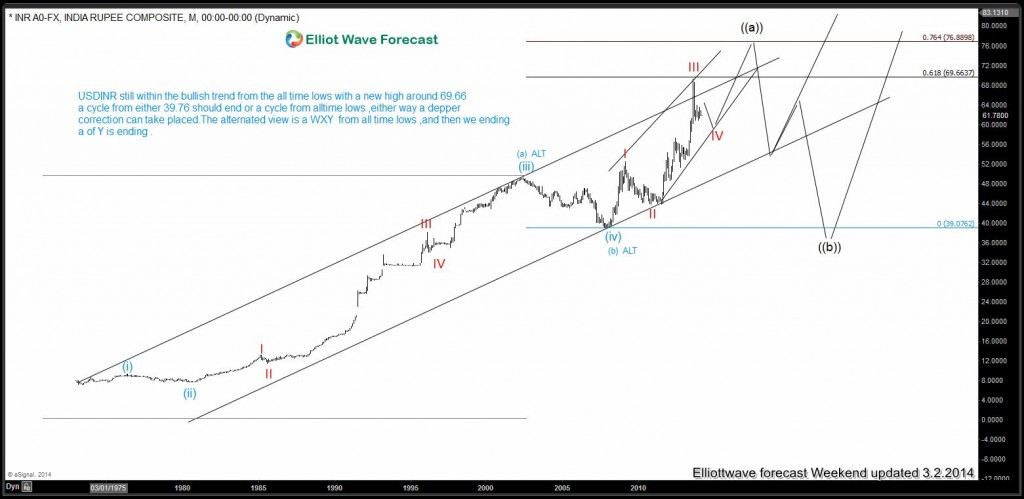 Try elliottwave-forecast.com only $9.99 for 14 days Click here .
ElliottWave-Forecast has built our reputation on accurate technical analysis and a winning attitude. By successfully incorporating the Elliott Wave Theory we provide precise forecasts with up-to-date analysis for 25 instruments including FX majors, Gold, Silver, Oil, and major equity indices. Our clients also have immediate access to our proprietary Actionable Trading Ideas, Forex Market Overview, Daily Technical Updates, Intraday and Long-term Wave Counts, Webinars, Live Screen Sharing Sessions, Daily Technical, Videos, Educational Resources, and more.
The guidance of ElliottWave-Forecast gives subscribers the wherewithal to position themselves for proper entry and exit in the Forex marketplace. We believe our disciplined methodology is pivotal for long-term success when trading the most liquid market in the world, Forex.
Back