Orange zone is where we expected wave A to end and was the area where traders holding long positions should have booked profits. Now that wave A high is in place, and there is a green box between 1.0523 – 1.0559, that acts as the next buying zone as far as the key pivot at 1.0412 remains in place.
We would be looking for long positions between 1.0523 – 1.0559 for the next leg as shown on the chart but would NOT sell toward this zone as there is no red box on the chart.
If the pivot at 1.0412 gives up in our system before 1.0523 – 1.0559 area is reached, green box will be changed to orange and will let members know that we should still expect a reaction from 1.0523 – 1.0559 zone but pair is not a buy any more so they should stand aside.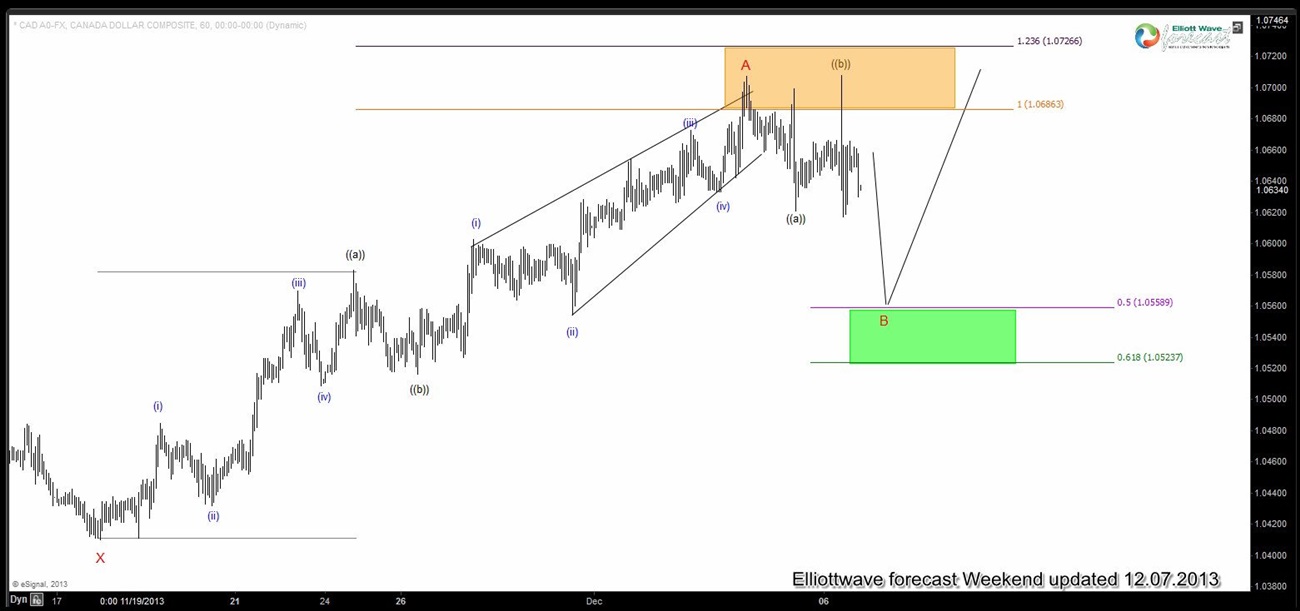 Back