Bitcoin is a digital currency distributed worldwide in which encryption techniques are used to regulate the generation of units of currency and verify the transfer of funds. Unlike traditional currencies such as dollars, bitcoins are issued and managed without any central authority whatsoever : there is no government, company, or bank in charge of Bitcoin.
7 years ago Bitcoin was introduced to the world , many believe it that the world of currency will change and the digital currency will take over in the future that's one of many reason that drove the cryptocurrency market to surface and Bitcoin was the leader , so on it's first 5 years it gained ground versus the dollar  going from 0.01$ per bitcoin to reach 1216$ in 17 November 2013 . The whole world went crazy about it , many governments started banning it and others saw it as the future ; however in the following years Bitcoin lost ground against the dollar and it's value dropped to 160$ in 2015 , since then it started rising slowly and now sitting at 618$.
Economist concluded that Bitcoin was just a bubble and it burst like the rest so we need to forget about it !
Let's take a look into BTC/USD chart to understand the current situation and is it really over for Bitcoin ?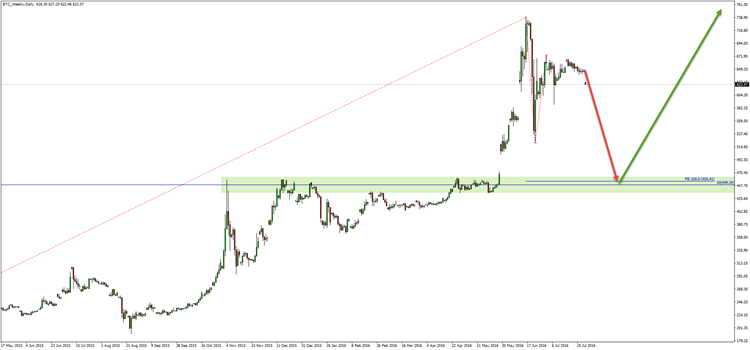 Since bottoming in 2015 , Bitcoin kept getting supported every time it pullbacks in 3 waves making higher lows and after reaching 739$ last juin it started correcting the cycle from 2015 lows looking to complete 3 swings pullback around 465$  . That was the ideal area for the cryptocurrency lovers to look into buying opportunity which it reached in last august before bouncing higher . So currently the worst cas scenario is that bitcoin will end up doing 7 swings reaching a floor around 390 before going higher again .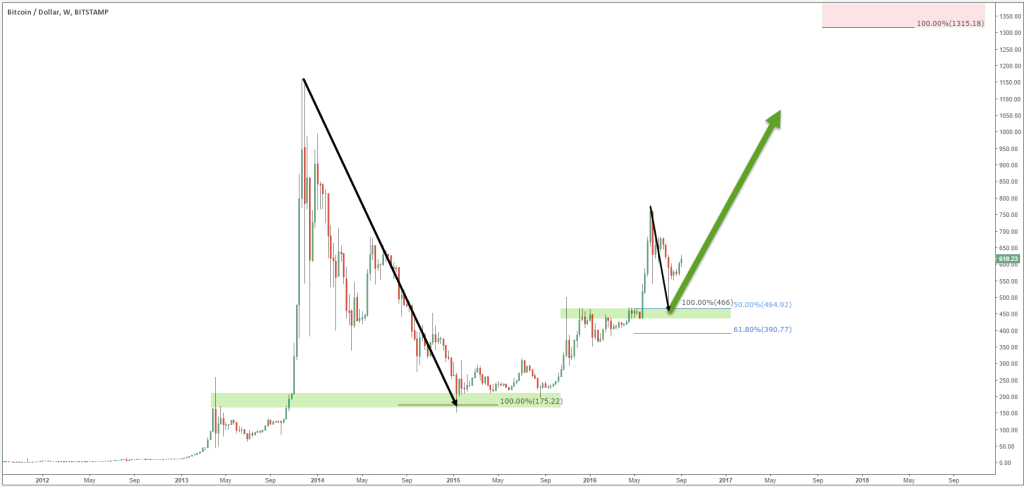 Taking a look at the bigger picture you'll notice that the first big correction from the 2013 highs came as 7 swings which resulted in the recent year rise and while Bitcoin keeps finding buyers in every 3 , 7 or 11 swings pullback it aiming for higher levels in the future it could easily make new highs above 1200 in the coming years .
After all Bitcoin isn't dead so you better keep it under you radar if you want to be a part of the rising digital currency which will play an important role in the currency war !!
If you enjoyed this article, feel free to read other diversified articles at our Technical Blogs and also check Chart of The Day. For further information on how to find levels to trade forex, indices, and commodities using Elliott Wave and the 3 , 7 or 11 swings technique,  try us free for 14 days. You will get access to Professional Elliott Wave analysis in 4 different time frames, Daily Elliott Wave Setup Videos ,Live Trading Room and 2 live Analysis Session done by our Expert Analysts every day, 24 hour chat room support, market overview, weekly technical videos and much more so if you are not a member yet, use this opportunity and sign up to get your ( free trial ).

Back