– RBA Rate Decision (Dec 1): 10:30 PM EST / 3:30 PM GMT 
Australia's Reserve Bank is due to interest Rate Decision in few hours and while Market anticipates official cash rate to hold stable at 2.00%, Traders will be looking for the Statement Release scheduled at 03:30 UTC Time, concerning the RBA's monetary policy and Australian's Domestic Economy condition. A few hours later, RBA's Governor Glenn Stevens will give a speech to comment further on RBA Decision and RBA Statement.
The Statement Release is expected to show that inflation, unemployment and exchange rate look positive and thus any further rate cut would not provide any benefit to the Reserve Bank at current stage. Later the same day, at 23:30 UTC Time, RBA's Governor Glenn Stevens is believed to hold the same neutral tone during his speech in Perth Australia.
A cash rate hold at current levels should be seen AUDUSD positive and support the Australian currency while an additional cash rate cut should drive AUDUSD currency lower.
While we firmly believe Technical Analysis is always a step ahead of Fundamental Events and thus Fundamentals usually act as a catalyst to move the market towards the predefined direction, therefore regardless of what RBA says, best reading of the cycles is calling for further strength in AUDUSD against 11/29 low and more importantly against 11/8 low. Only a break below 11/8 will put the bears back in control.
To see the the wave count with labels and access 50 instruments in total, sign up for Free 14 day Trial here
Trade Safe & Good Luck
Spiridon C. Dalietos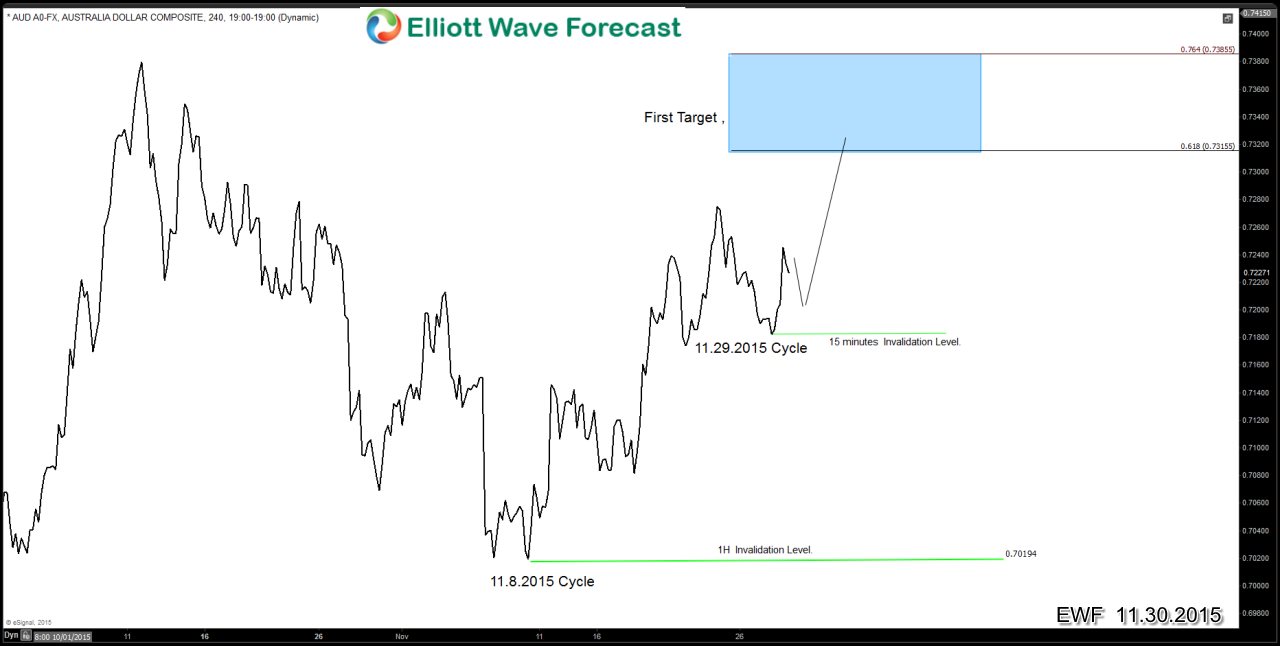 Back