NZDJPY Elliott Wave view in short-term cycles suggests that the bounce to 79.62 high ended Intermediate wave (X). Down from there, Intermediate wave (Y) remains in progress as a Zigzag Elliott Wave structure in which the first leg of the zigzag (Minor wave A) is unfolding as an impulse Elliott Wave structure looking to see another push lower before ending Minor wave A.
Down from 79.62 high, Minute wave ((i)) of A ended at 78.63. Minute wave ((ii)) of A ended at 79.06. Minute wave ((iii)) of A ended at 76.91 and Minute wave ((iv)) of A ended at 77.4 high. As an impulse, the subdivision of Minute wave ((i)), ((iii)), and ((v)) in Minor wave A has an internal distribution of smaller degree 5 waves. Minute wave ((v)) of A remains in progress as 5 waves structure towards 76.78-76.58, which is inverse 1.236-1.618% Fibonacci extension area of a Minute wave ((iv)).
Afterward, the pair can complete Minor wave A and end cycle from 4/13 peak, then it should bounce in Minor wave B to correct cycle from 4/13 high (79.62) in 3, 7 or 11 swings. As far as Minor wave B rally fails below 79.62 high, the pair should resume lower again in Minor wave C of (Y). We don't like buying the proposed rally.
NZDJPY Elliott Wave 1 Hour Chart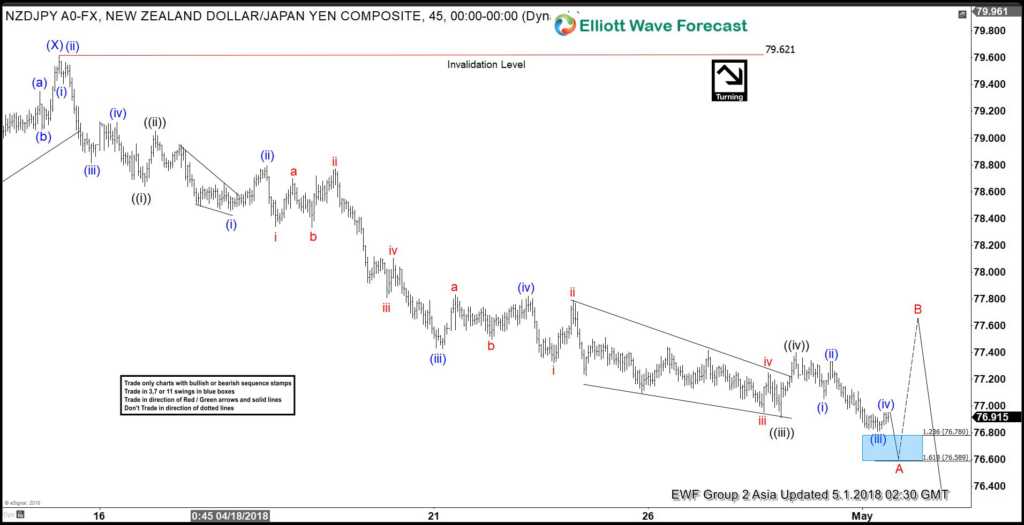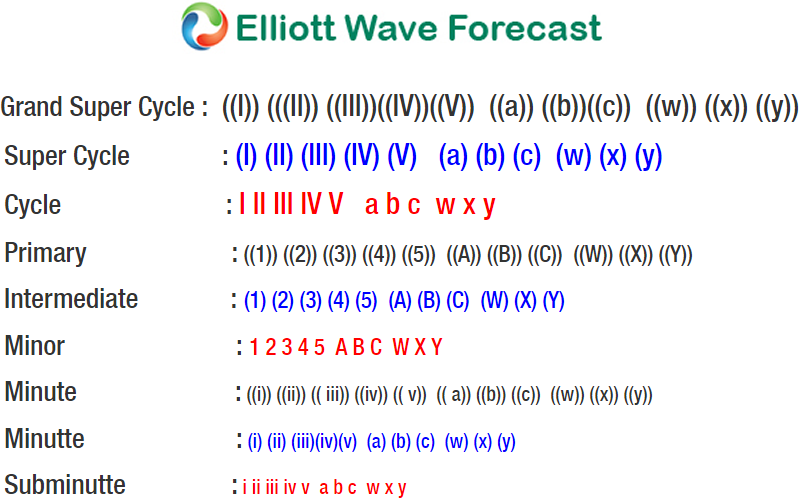 Back