Turkish Lira dropped nearly 30% since Friday, 10th August 2018 and one stage and has since recovered nearly half of the losses and now trading at 6.4093 which is still nearly 15% below where it was last Friday. We know that US President Donald Trump doubled Tariffs on Steel and Aluminium Imports from Turkey on Friday which is said to be the reason for the sharp decline in Turkish Lira (rally in USDTRY). In this blog, we take a look at the Elliott Wave structure of USDTRY and explain why the spike higher stopped where it stopped.
USDTRY  Daily Elliott Wave View
USDTRY chart below shows Elliott wave structure since January 2017 peak that we have labelled as red wave I. Dip to 3.4019 completed red wave II, rally to 3.982 complete wave ((1)) of III, dip to 3.4019 completed wave ((2)), rally to 4.9768 completed wave ((3)), whereas dip to 4.735 completed wave ((4)). After that USDTRY made a new high in wave ((5)) made a small pull back and then continued higher in a possible extended 5th wave. This extended 5th wave ended in the blue box area between 1.236 – 1.618 Fibonacci extension of red I-II and sharp reaction lower from there suggests red wave III should be complete and we should be in the red wave IV pull back which could either take the form of a double correction lower towards 5.743 – 5.286 or could become a sideways triangle consolidation. Fact that USDTRY has already retraced most of the gains after President Trump's tweet about doubling of Tariffs on Friday, 10th August 2018 shows the move higher was a panic reaction which created extended 5th wave.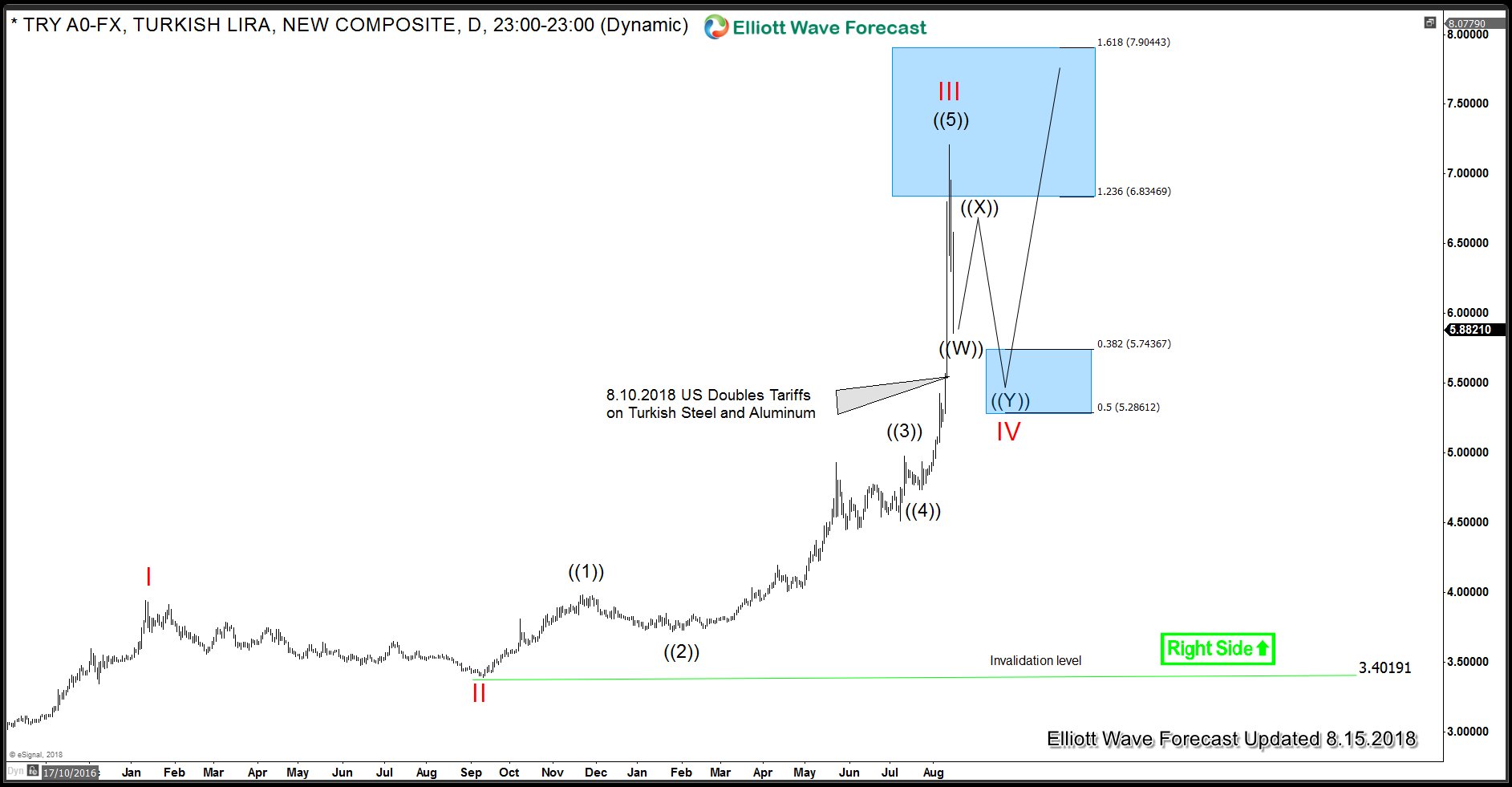 USDTRY (Turkish Lira) – What's Next?
Chart Below shows Elliott Wave Analysis of USDTRY on monthly time frame. Rally appears impulsive since 1997 low when we have ended III of (III) and after a pull back in wave IV, we should see extension higher towards 7.755 – 8.00 area to complete wave (III). Then, we could see a multi-year pull back / consolidation in wave (IV) before a final push higher to complete a 5 waves impulse rally higher from 1997 low. Then, USDTRY should see a larger 3 waves pull back to correct the entire rally from 1997 low back towards 4.00 – 5.00 area.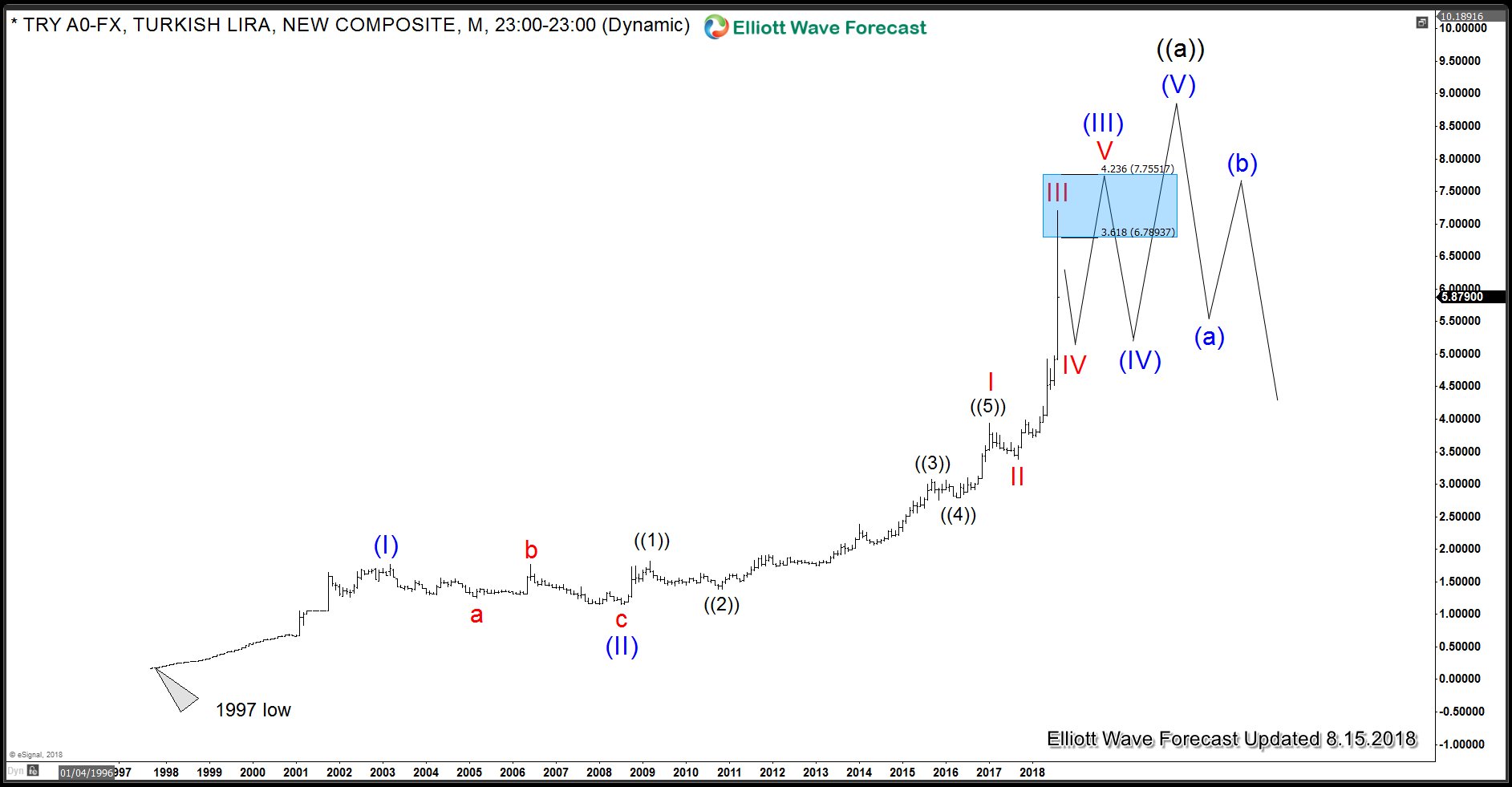 Back