Wave X connector might take form of any corrective structure : Zig-Zag, Flat, Double Three, Triple Three, Triangle..
As EWF clients already know, Double three is one of the most common patterns in the Market nowadays. It's labeled as WXY and wave subdivision is 3,3,3 which means all of these 3 waves are corrective sequences .
In this blog we're going to take quick look at EURUSD Elliott Wave analysis from 9.16.2015 to see what WXY- Double three pattern looks like.
$EURUSD London Update 9.16.2015 As Elliott Wave analysis suggests, Wave X connector is taking the form of double three pattern. Inner structure is marked as ((w)), ((x)), ((Yx) – black and each of these 3 waves is subdivided into (w),(x),(y) blue structure.The pair needs another marginal push lower toward equal legs-1.236 fib extension area ( 1.1234-1.1211) to complete wave X connector there. Once wave X is done, further rally is expected toward new highs- Wave Y.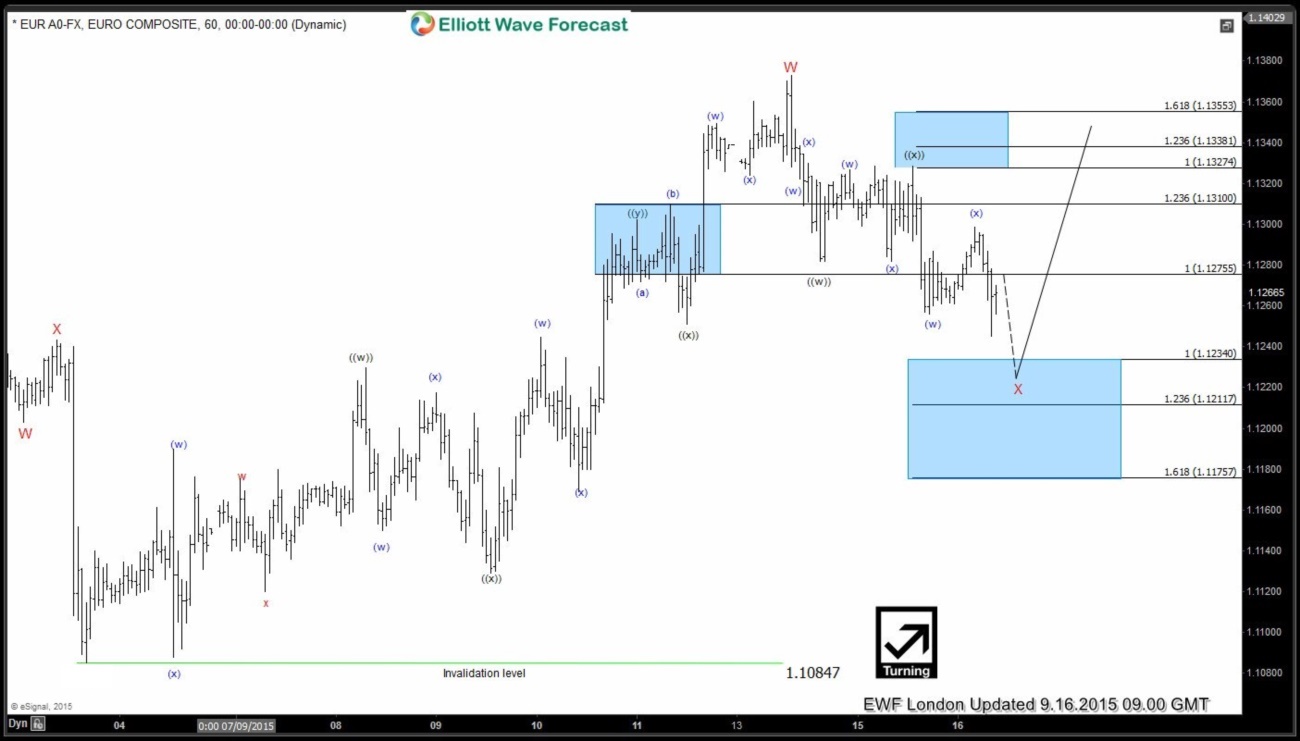 $EURUSD New York Update 9.18.2015 A few days after, we can see 230 pips rally. The pair completed X connector at equal legs-1.236 fib ext area: 1.1234-1.1211 and it produce nice rally in wave Y as expected. Note: some labels have been removed to protect clients privileges.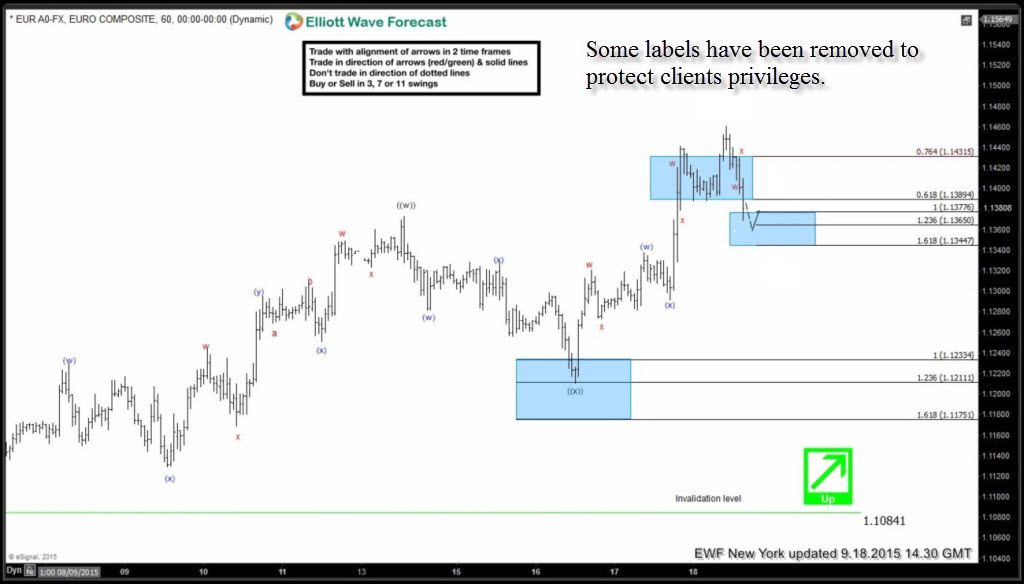 Proper Elliott Wave counting is crucial in order to be a successful trader. If you want to learn more on how to implement Elliott Wave Theory in your trading, fell free to join us. You will get access to Professional Elliott Wave analysis in 4 different time frames,2 live webinars by our expert analysts every day, 24 hour chat room support, market overview, daily and weekly technical videos and much more…
If you are not member yet or Elliott Wave Subscribers, just sign up here to get your Free 14 days Premium Plus Trial.
Welcome to Elliott Wave Forecast !
Back