The Euro Dollar has continued to slide since topping out on July 2008 at 1.6038. However, sentiment on the euro has recently improved after European Union leaders agreed to massive stimulus plan to counter the corona virus. The deal will see the EU issue 750 billion euro ($882 billion) of joint debt to help member states.
Elsewhere, the Dollar Index, which measures the greenback against a basket of leading currencies, posted more than 4% decline in July. This is the biggest monthly drop since September 2010. Further easing of the US monetary policy and falling bond yields all contribute to this factor. As Euro Dollar is the single biggest component in the Dollar Index at 57.6%. the Euro Dollar has rallied tremendously in July.
Market consensus has shifted towards the Euro as the zone has been able to manage the pandemic better than the U.S. Thus, the economic damage will be less severe in the area. A long term trend line analysis in Euro Dollar below also might indicate a potential reversal in the single currency
Euro Dollar ($EURUSD) Weekly Chart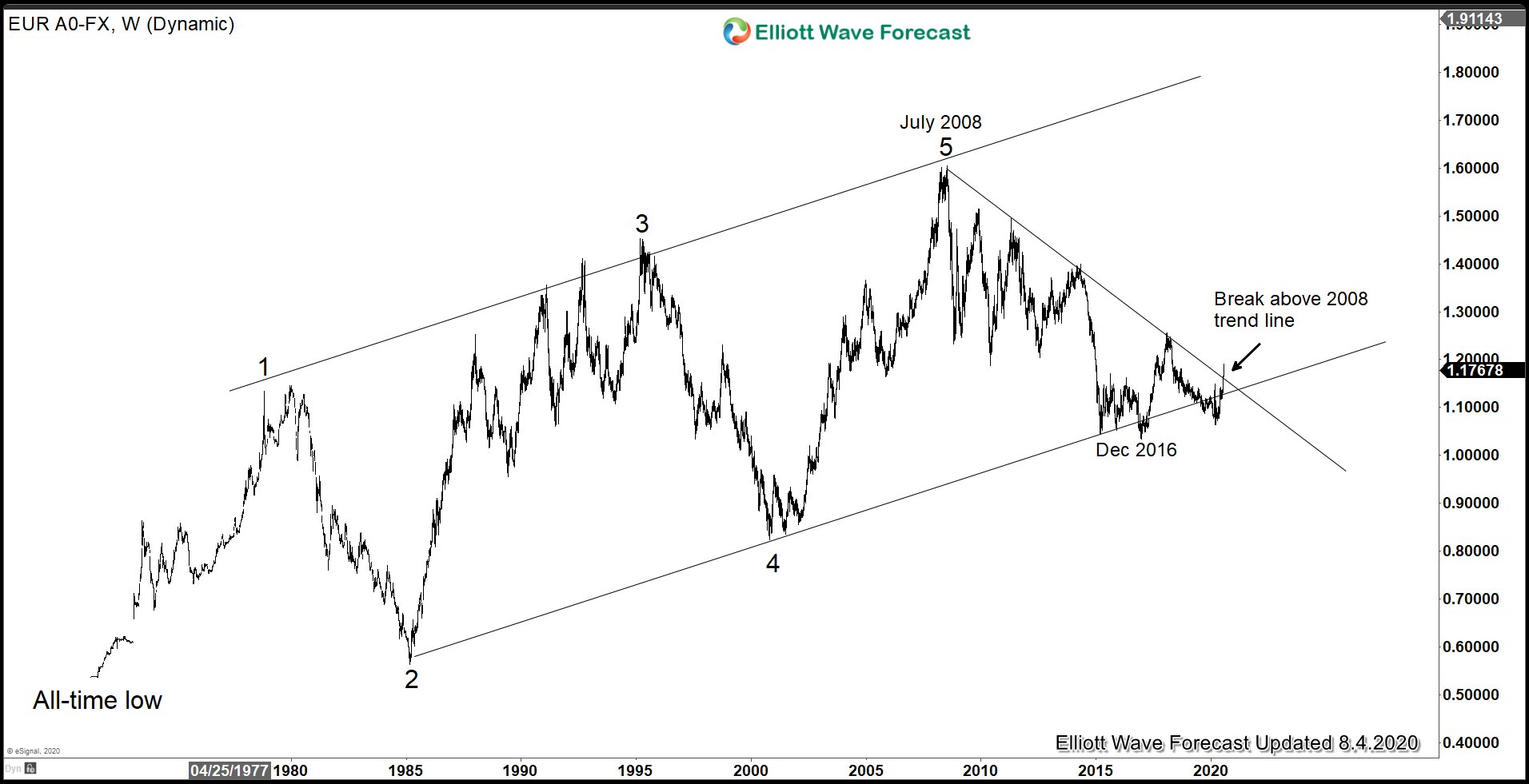 Weekly chart of EURUSD above shows a 5 swing sequence from the all-time low. The rally from all-time low to July 2008 high can either be counted as a diagonal (which is bullish and expecting another leg higher) or it can also be a 5th swing of a 7 swing WXY sequence. Either way, it implies more upside should be seen.
As we can see, the rally last month technically broke above the descending trend line since 2008 high. Not only that, we can see the pair also continues to hold within a well defined upward parallel channel. This development may suggest a potential change in the coming months for the pair. At the minimum it's now possible to expect pair to at least do an extension from December 2016 low, which suggests Euro strength in coming weeks / months.
Note however that other USD pairs such as USDCHF still shows 5 swing sequence from 2016 low, thus there's still a possibility that EURUSD can see one more low after ending the extension from December 2016 low. Nonetheless, in the medium term measured in weeks at least, we can continue to see EURUSD extending higher. A 100% extension from December 2016 low can take us to 1.289 – 1.342 area.
$EURUSD Daily Elliott Wave Chart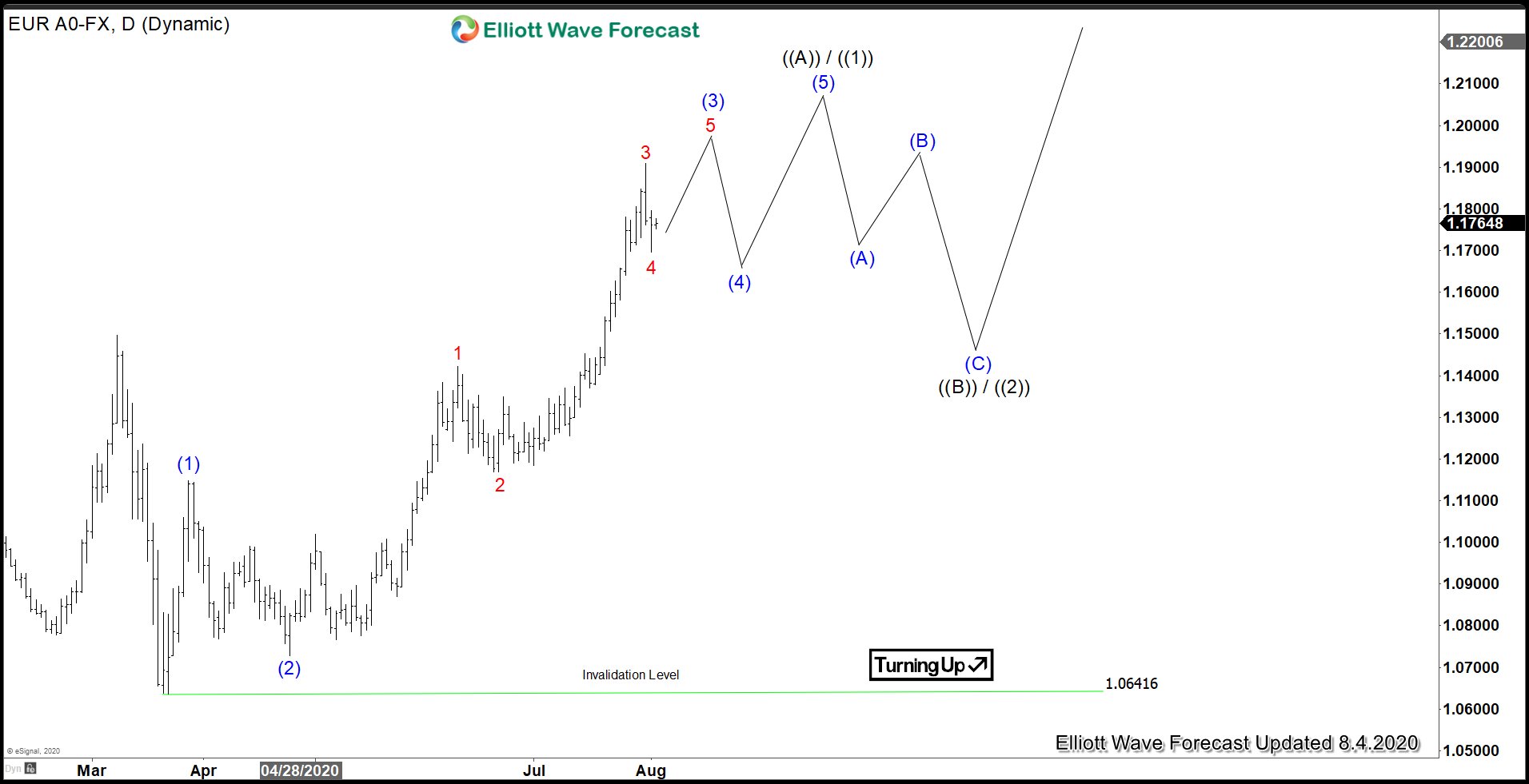 Daily Elliott Wave Chart above shows the rally from March 2020 low (1.064) looks impulsive. The rally remains in progress and once the 5 waves impulse rally is complete, it should pullback to correct that rally in 3, 7, or 11 swing before the next leg higher. The 5 waves rally can either end wave ((A)) or wave ((1)) in higher degree. Either way, as far as the pullback stays above March 2020 low, pair has scope to extend higher again in coming weeks / months.
If you'd like to receive a regular Elliott Wave technical update on $EURUSD or other forex pairs, commodities, Indices, feel free to take our free trial here –> 14 days FREE Trial.
Back