Preferred Elliott Wave suggests pair has ended a WXY structure from 149.77 high, we have labelled it as wave (W). Bounce from the lows is also unfolding as a WXY structure and expected to reach 147.37 – 147.87 area which is equal legs – 1.236 ext area of W-X. Market moves in a sequence of 3, 7 or 11 swings, we expect 3 swings to finish in the above area and as far as price stays below 1.618 ext of W-X at 148.66, we would expect the pair to drop to new lows as per primary view or make at least a 3 wave pull back. Lines going up and down are dotted so we are not interested in buying or selling here and would wait to buy lower when pair has reached equal legs of (W)-(X).
We do Elliott Wave Analysis of 26 instruments in 4 time frames (Weekly, Daily, 4 Hour and 1 Hour) with 1 hour charts updated 4 times a day so clients are always in loop for the next move. Please feel free to come visit around the website and click Here to Start your Free 14 day  Trial (No commitments, Cancel Anytime)
New members save 50% in our End of Year Sale . Click here to Subscribe & Save 50% on all our monthly plans.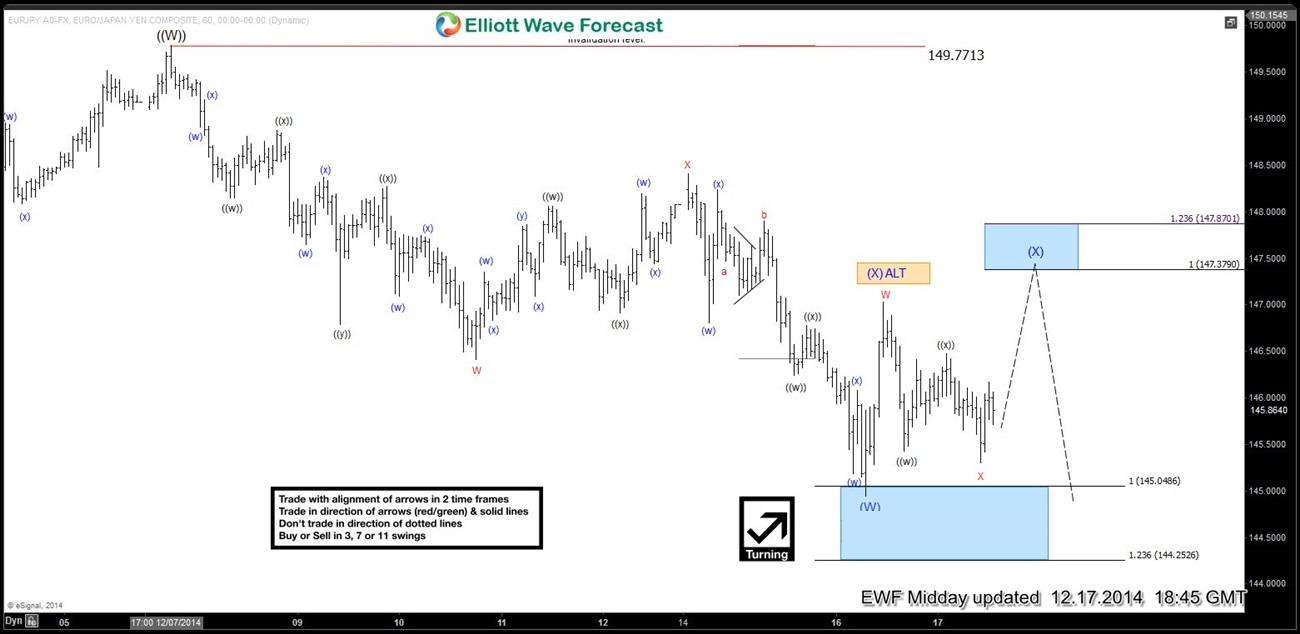 Back