Hello fellow traders. In this technical blog we're going to take a quick look at the charts of EURAUD published in members area of the website.  In further text we're going to explain Elliott Wave Forecast and  Swings count.
EURAUD Elliott Wave 4 Hour Chart 5.15.2018
EURAUD has made important break on May 10th, making short term cycle from April 25th  peak incomplete to the downside.The pair is bearish now against the 1.596 high and we are calling for further weakness. At this stage, we believe that cycle from the March 28th is still alive.  According to chart below, we can count clear 5 swings down from the 04/25 peak, expecting at least another leg lower: 7th swing. Proposed April cycle has ((w))((x))((y)) labeling when we should be ideally in (c) of ((y)) now.  Blue box shown on the chart present extreme zone in March 28th cycle.  Minimum target comes at 1.57271 and once EURAUD reaches proposed blue box, buyers can appear there for a larger 3 wave bounce.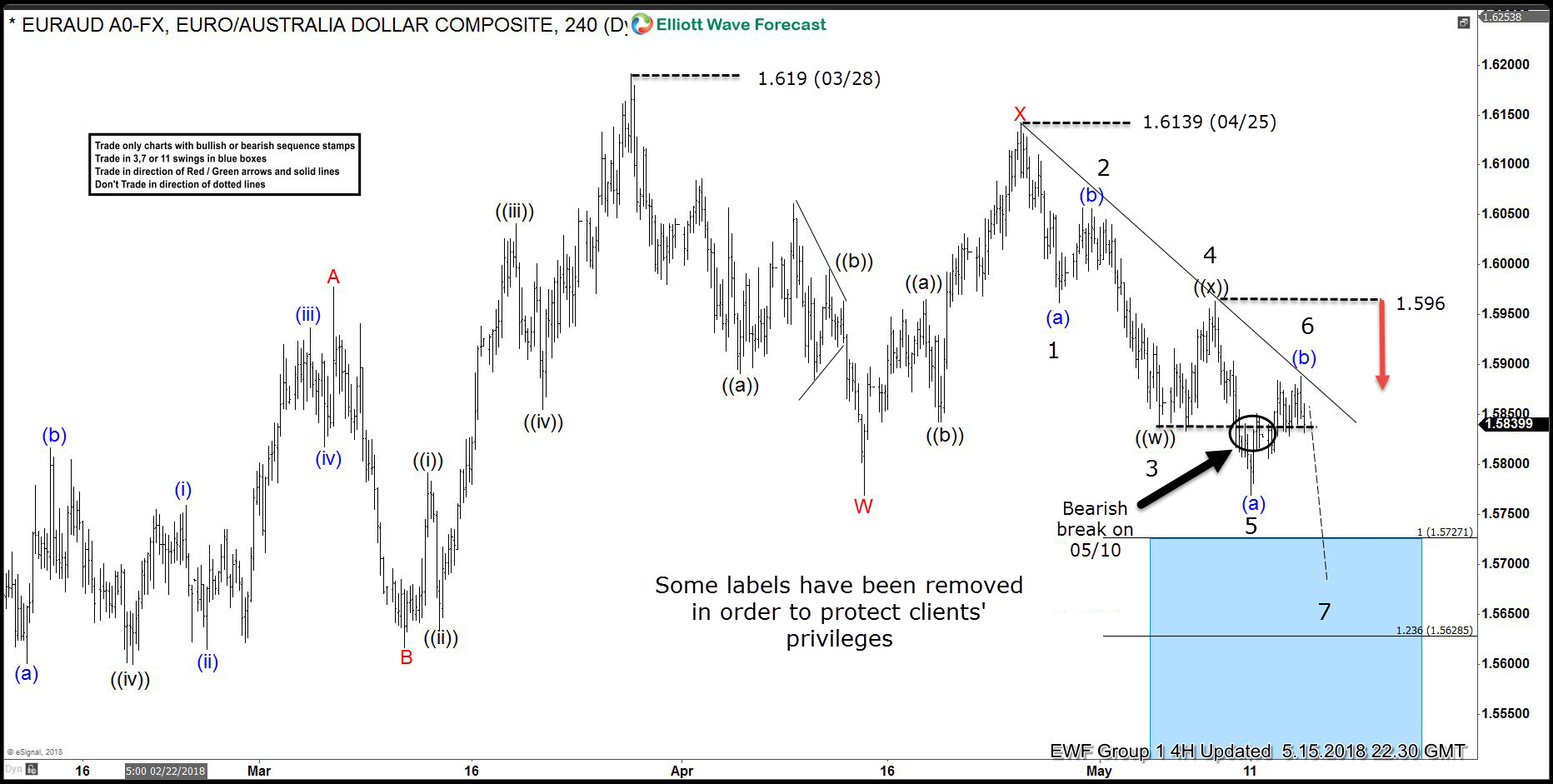 EURAUD Elliott Wave 1 Hour Chart 5.16.2018
At the chart below we can see short term bounce has reached 50-61.8 Fibonacci Retracment area against the 1.5964 high. We're calling short term bounce wave (b) completed.  The pair remains bearish against the 1.5964  peak and we're expecting further decline.
Eventually  EURAUD has given us drop in 7th swing and reached minimum target at 1.57271 area. Although the pair has minimum requirements to complete cycle from the March 28th peak, it can still extend within bonus time. As far as 1.596 pivot holds cycle from the April 25th peak can remain in progress. Consequently the pair can extend little bit lower within the bonus time toward 1.236 fib ext area :1.56285  or below.
Note:Market is dynamic and view could have changed in the mean time. Keep in mind not every char is Trading Signal. Best instruments to trade are those having incomplete bullish or bearish swings sequences. We put them in Sequence Report and best among them are shown in the Live Trading Room.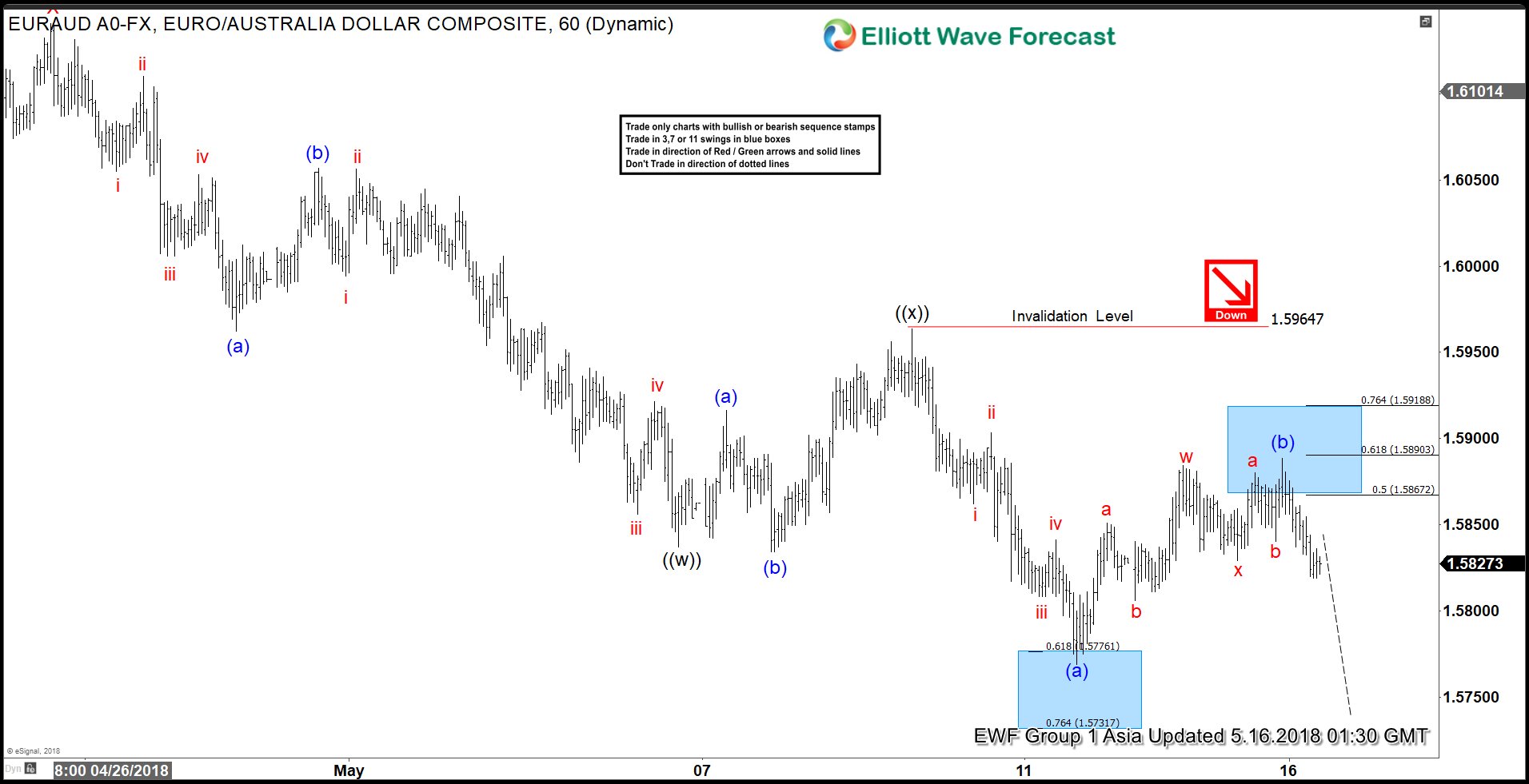 Elliott Wave Forecast
We cover 78 instruments in total. We present Official Trading Recommendations in Live Trading Room.  If not a member yet,  Sign Up for Free 14 days Trial now and get access to new trading opportunities. Through time we have developed a very respectable trading strategy which defines Entry, Stop Loss and Take Profit levels with high accuracy.

Back