Cryptocurrencies: Bitcoin & Ethereum Short Term Analysis
The leading cryptocurrencies BTCUSD & ETHUSD rallied up from 09/15 low in a 3 waves Zigzag structure which ended wave (1) as part of an expected 5 waves diagonal  to the upside. Both instruments is now doing a short term pullback in wave (2) as a double three toward equal legs area ($3740 – $3549 for bitcoin) and  ($269 – $253 for Ethereum) where it should resume higher or bounce in 3 waves at least.
If the pivot at 05/19 lows gives up , then it will be looking to do the double correction from 09/02 peak and extend lower toward ( $2130 – $1650 for BTC) and ($102 – $56 for ETH) before buyers appear again for another 3 waves bounce.
BTCUSD 1H Chart 09.21.2017
ETHUSD 1H Chart 09.21.2017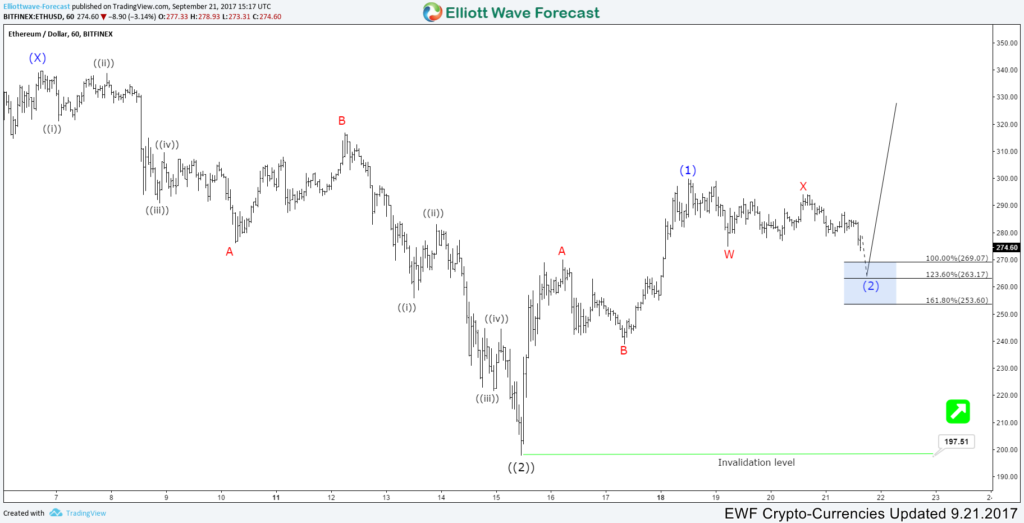 More insights about Bitcoin & Ethereum can be seen through our Free Cryptocurrencies page including 1H & 4H updated charts for Ripple and Litecoin. We are also covering it during our live session in Group 3 which you can get access using our 14 days Trial.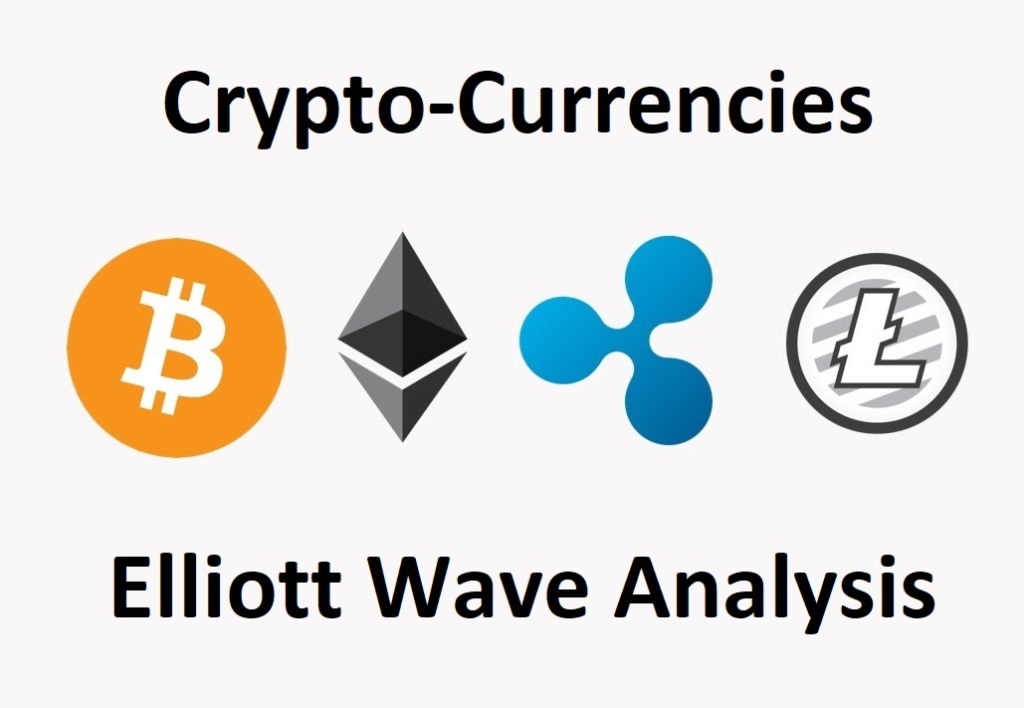 Back