2017 was the mania year of cryptocurrencies without a doubt, ICOs (Initial coin offering) exploded in 2017 raising more then $3.5 billion in cryptocurrency and currently there are more then 1,400 new coin in the market compared to six years ago as bitcoin was the only cryptocurrency people talked about.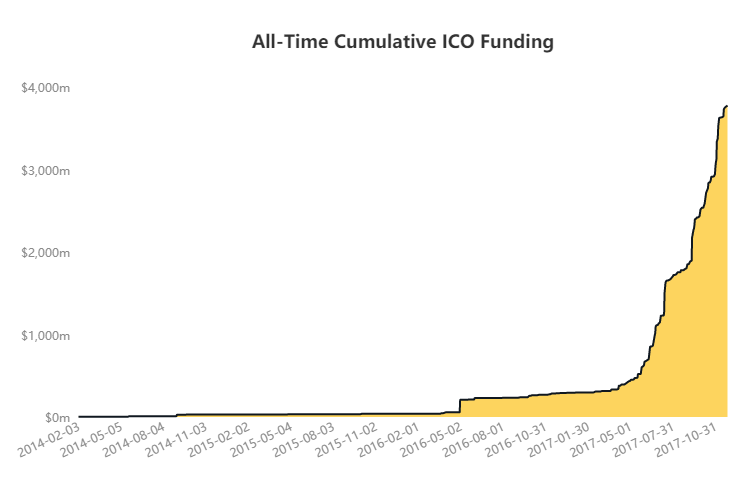 The cryptocurrency market continued its growth in 2017 as the total market capitalization grew from 17 billion to 600 billion with prices surging to record new highs during the whole year.
Cryptocurrencies Market Capitalization in 2017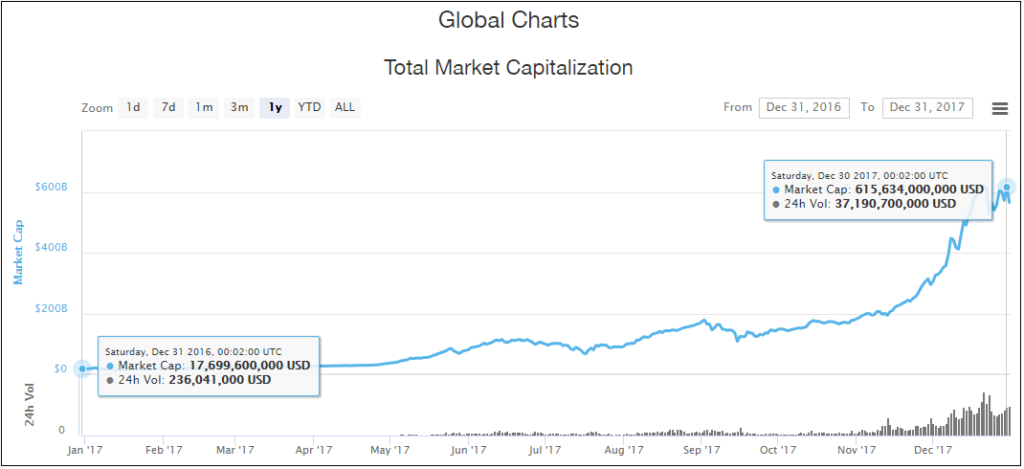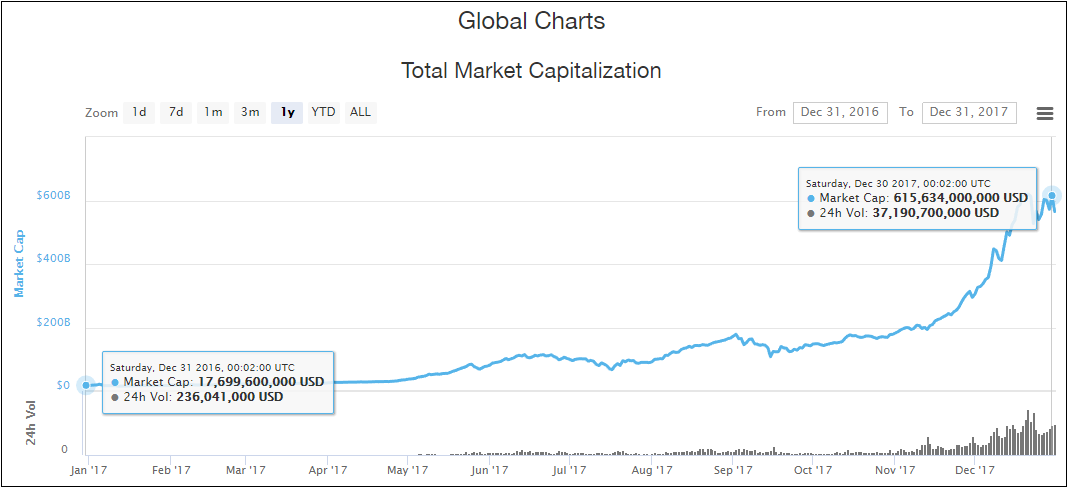 Bitcoin had a very good year up more than 1,300% and its price reached $19.500. However, despite its headline-grabbing performance, Bitcoin was one of the worst performers among the top 10 cryptocurrencies by market capitalization compared to the +9.000% gains achieved by Ethereum and the outstanding +35.000% done by Ripple.
Cryptocurrencies Return in 2017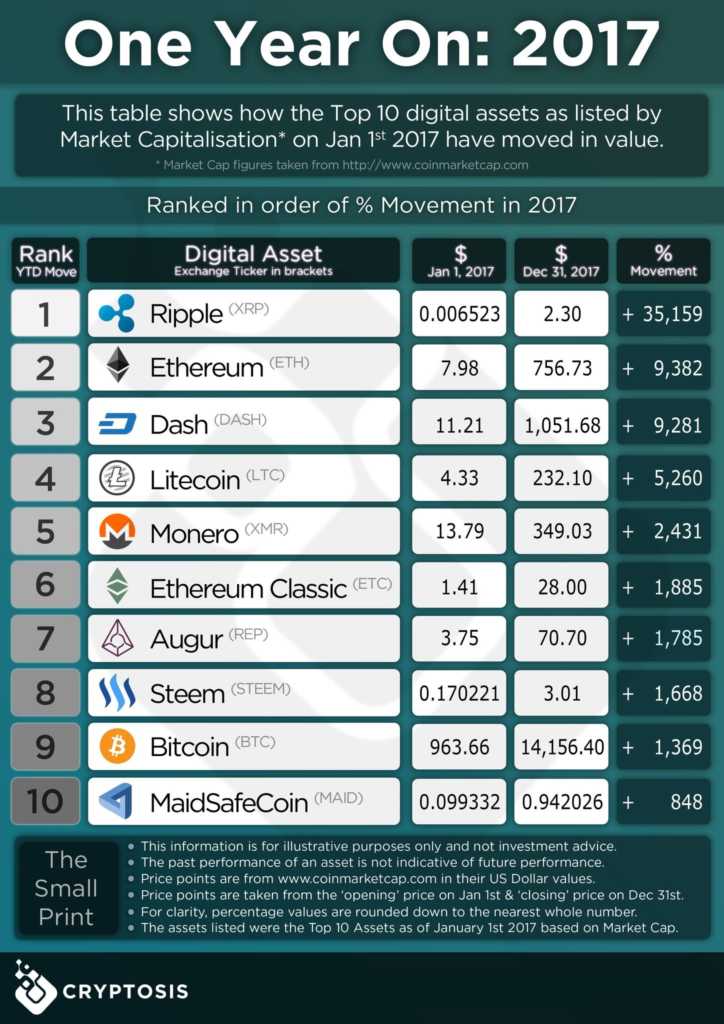 At the beginning of 2017, bitcoin had an 88% share of the cryptocurrency market. Ethereum had only four percent, and bitcoin cash was non-existent. As 2017 come to an end, the market share of bitcoin shrunk by more then half to 38% percent reflecting the shift in the digital market.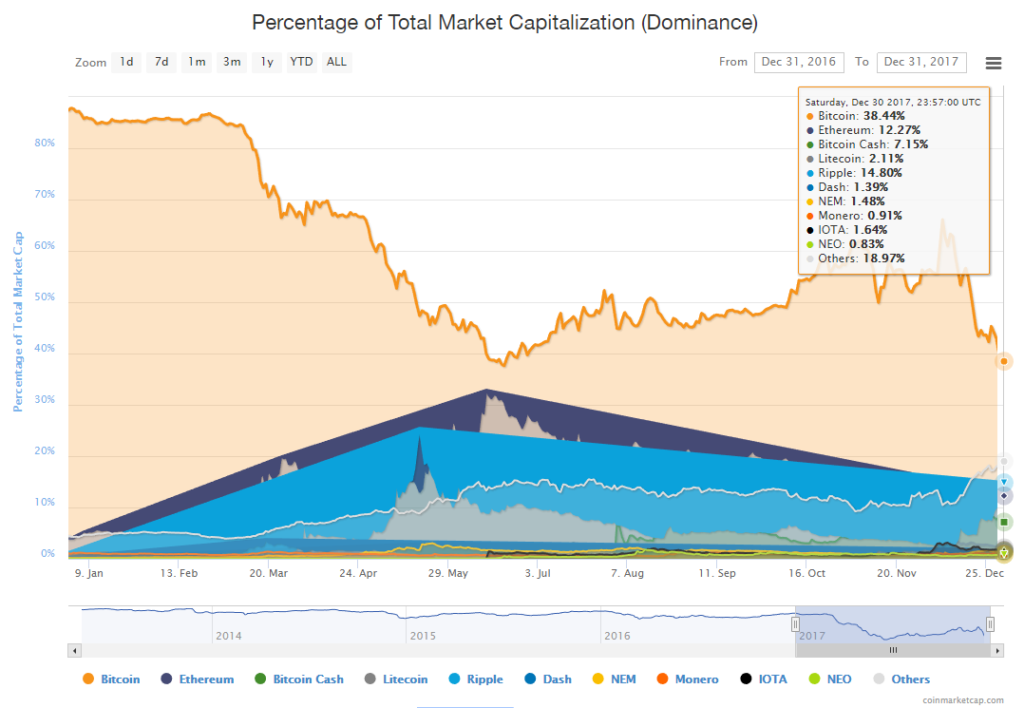 The latest news by the end of 2017 was about Bitcoin entering Wall Street as it become accessible for trading on two futures exchanges which opens the door for institutional investors and new type of traders to enter the market. The forex brokers provides a platform for buying and selling foreign currencies.
The higher demand for the digital currency in the world is one of the main reasons driving  the prices higher as this is a basic economic fact. The below chart showing total number of Bitcoin transaction since 2009 shows the exponential growth seen in the crypto-world as more people started using Bitcoin for many different reasons.
Bitcoin Total Number of Transactions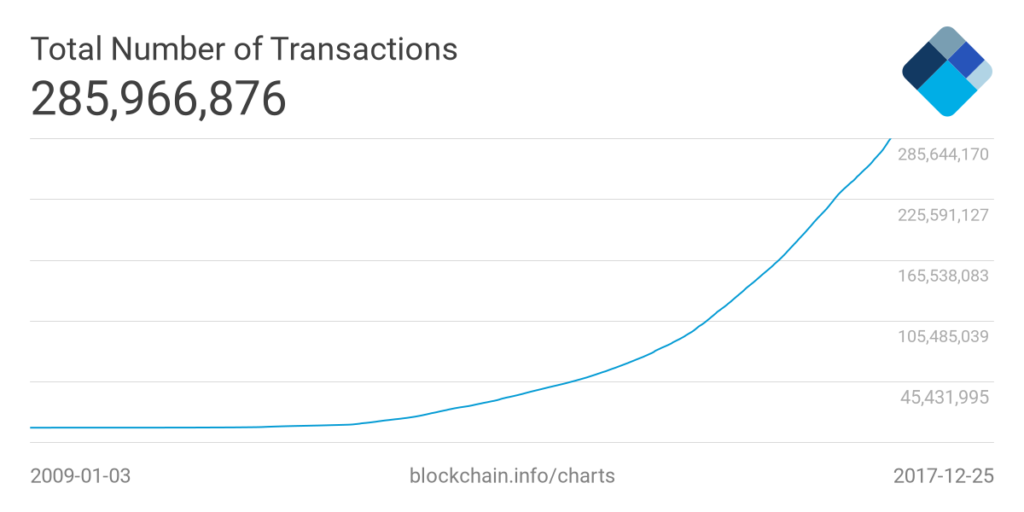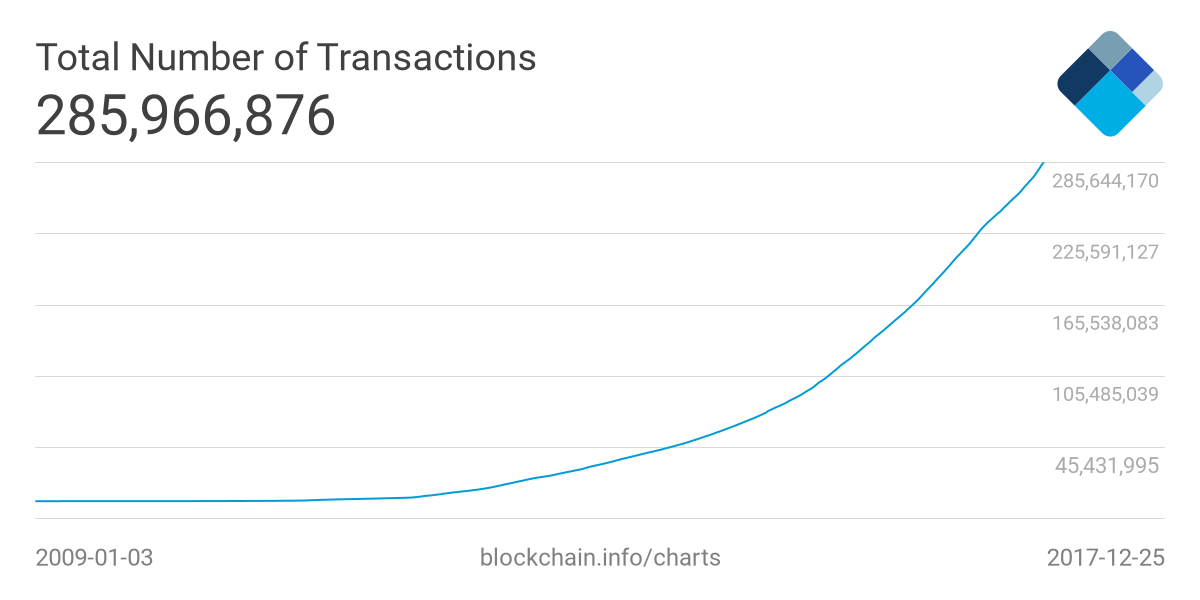 The chart below is showing miners revenue divided by the number of transactions which gives the cost per transaction for Bitcoin which is one of the disadvantage facing users and most likely the fees will keep rising during 2018 to reach new levels around ( $180 – $230 ).
Bitcoin Cost per Transactions


Recap:
Cryptocurrencies are entering an important era with the recent introduction of Bitcoin into the futures market and the prices of alt-coins exploding to the upside driving the market capitalization higher which can reach 1 Trillion during this year.
---
More insights about Cryptocurrencies can be seen through our Free Analysis page including updated charts for Bitcoin, Ethereum, Ripple and Litecoin. We do also cover it during our live session in Group 3 which you can get access using our 14 days Trial.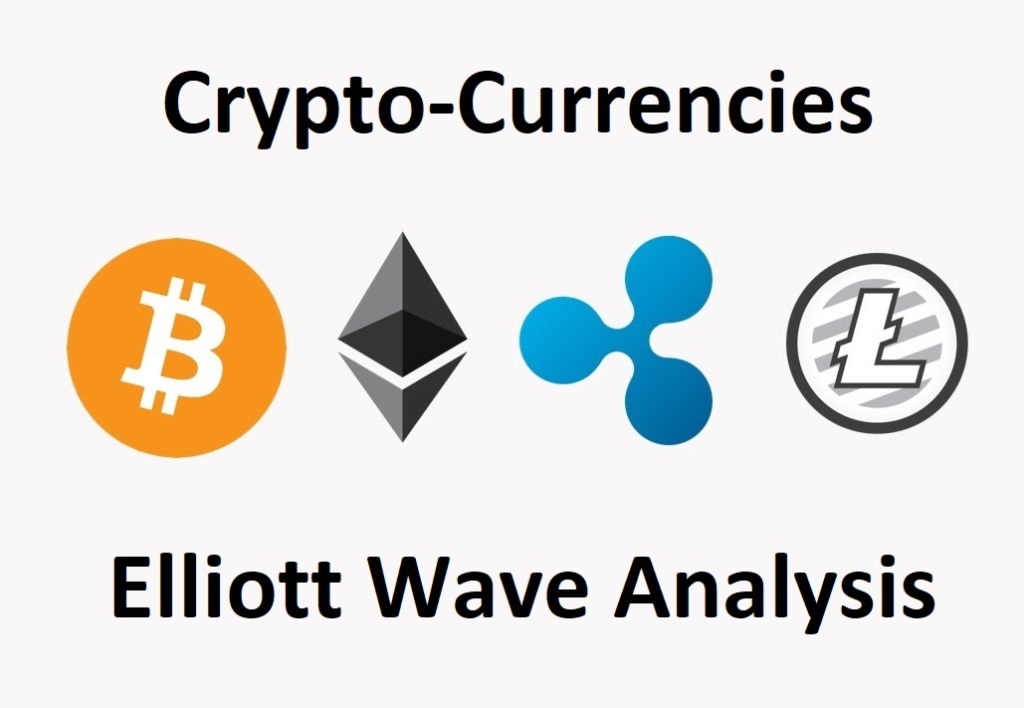 Back