CADJPY short-term Elliott wave view suggests that a bounce to 87.00 on 11/08/2018 high ended intermediate wave (X). Down from there, the decline unfolded as double three structure where Minute wave ((w)) ended at 85.44 low as zigzag structure. A bounce to 86.35 ended Minute wave ((x)). Then a decline to 84.61 low ended Minute wave ((y)) & completed the Minor wave W lower. Also, with this push lower pair made a new low below 10/26/2018 low (84.83). Which made the sequence from 10/02/2018 peak incomplete to the downside favoring more downside against 11/08/2018 peak (87).
Up from 84.61 low, pair is correcting the cycle from 11/08/2018 peak in wave X which is expected to take the form of a zig-zag structure which should ideally end in 85.52 – 85.92 area. Afterwards, the pair is expected to resume the downside provided the pivot at 11/08/2018 peak (87) stays intact or should produce a 3 wave reaction lower at least. We don't like buying the pair and expect sellers to appear in the blue box as far as pivot at 87.00 high remains intact.
CADJPY 1 Hour Elliott Wave Chart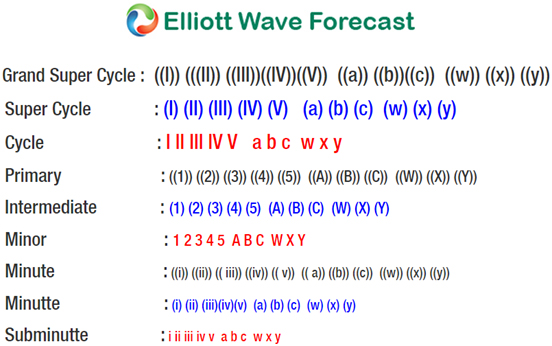 We provide precise forecasts with up-to-date analysis for 78 instruments. These include Forex, Commodities, World Indices, Stocks, ETFs and Bitcoin. Our clients also have immediate access to Market Overview, Sequences Report, 1 Hour, 4 Hour, Daily & Weekly Wave Counts. In addition, we also provide Daily & Weekend Technical Videos, Live Screen Sharing Sessions, Live Trading Rooms and Chat room where clients get live updates and answers to their questions. The guidance of ElliottWave-Forecast gives subscribers the wherewithal to position themselves for proper entry and exit in the markets. We believe our disciplined methodology and Right side system is pivotal for long-term success in trading.
Back