Check out these charts to see how NEW Elliott Wave Analysis called this drop in AUDJPY
January 22/2014 (Asia Update)
January 22/2014 (London Update)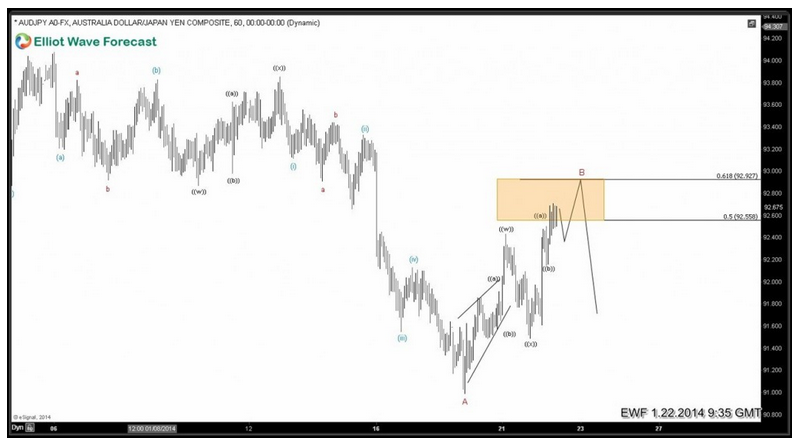 January 23/2014 (London Update)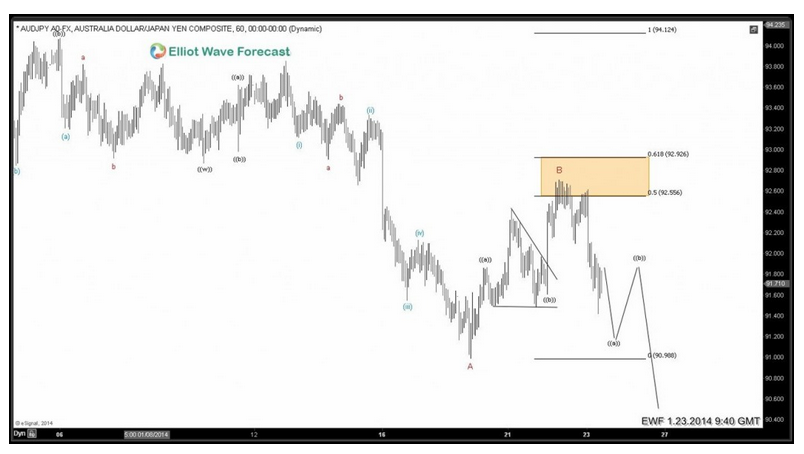 January 23/2014 (New York Update)
January 24/2014 (Asia Update)
January 24/2014 (London Update)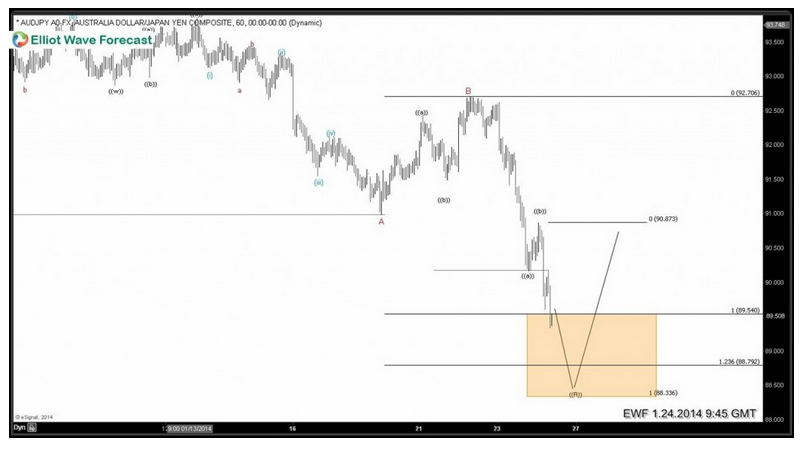 January 25/2014 (Weekend Update)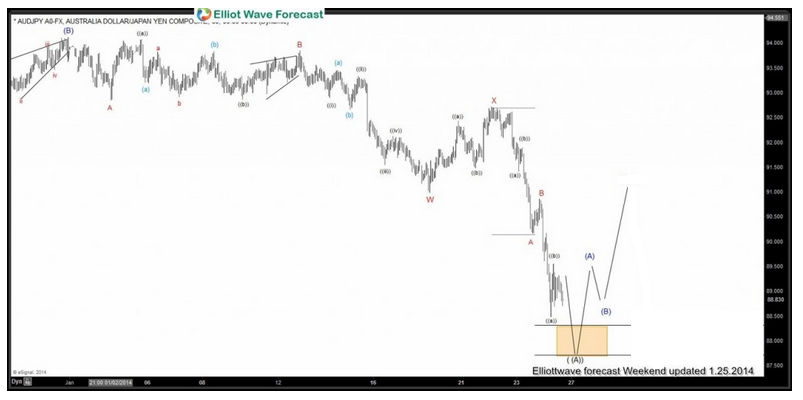 Over 400 pip drop !  If you want to know what this pair is going to do next then subscribe to a plan or take the trial for 14 days and see why we are the leading forecasting service.
Click here to get started ->  14 day Trial
At EWF we update our 1H charts 4 times a day so our clients are always in the loop for the next move. 1H Charts are updated for New York session, Asia session, London session and Mid-day NY session.
Back