After being shunned by investors for more than 5 years, gold has made an impressive start in 2016. As of Feb 29, gold registered 16.7% return, which is considerably above other asset classes. Below is the performance comparison between different asset classes as of Feb 29, 2016.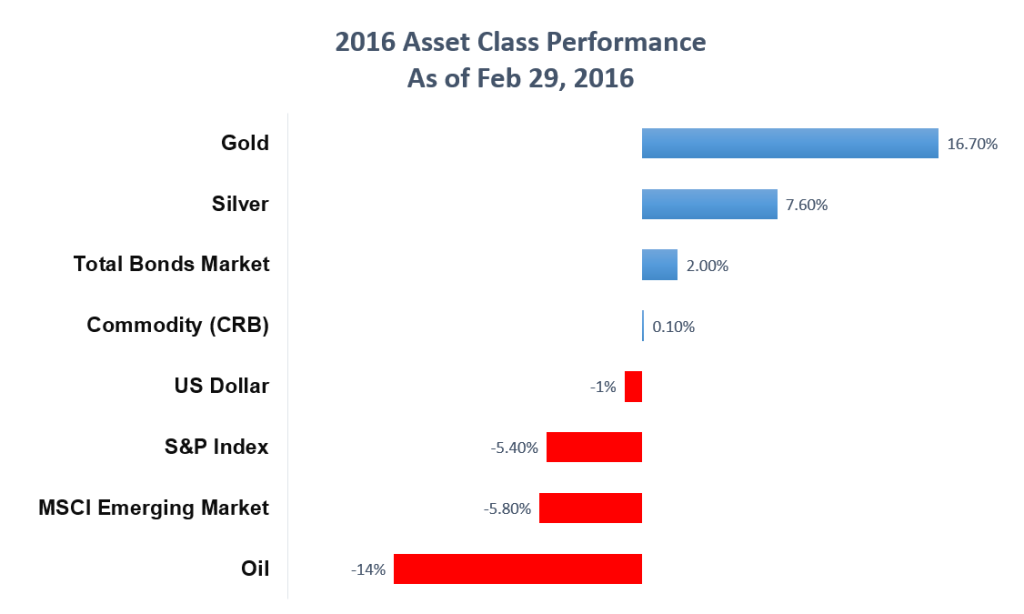 There are several factors which contribute to the outperformance of Gold
1)  Strong risk aversion at the start of the year with sharp fall in equities market and spike in volatility have created high demand for gold as safe haven
2) The break below 1.65% in 10 year yields confirm the high risk aversion of market participants. Furthermore, the 5 swing sequence in 10 year yields from Dec 2013 peak suggest continuation lower is possible as chart below shows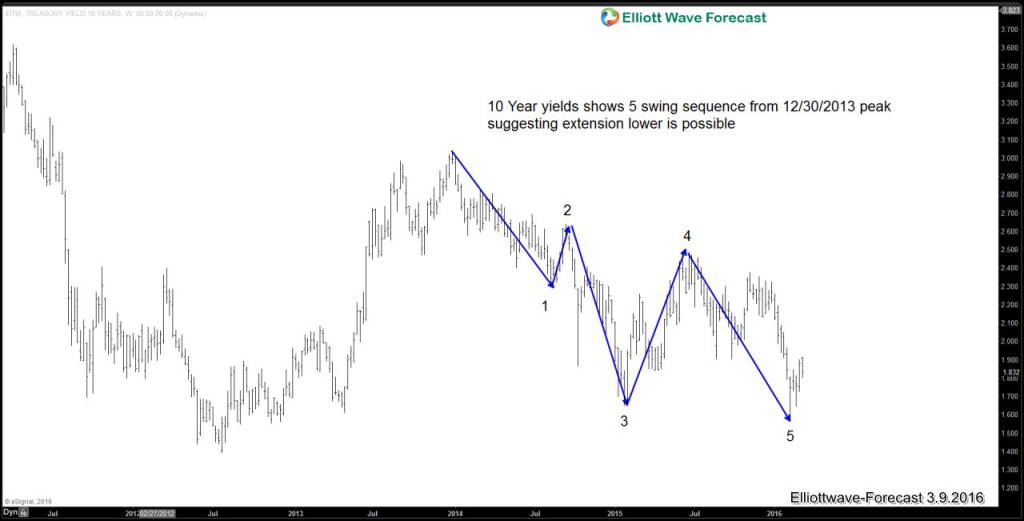 3) Active monetary policy by central banks around the world such as bonds purchase (quantitative easing) and negative interest rate have created distortion in the bond market. Chart below from J.P. Morgan is showing a rising percentage of bonds with negative yield. While gold does not provide any interest / yield as an investment vehicle, owning gold now at least does not cost any interest compared to bonds.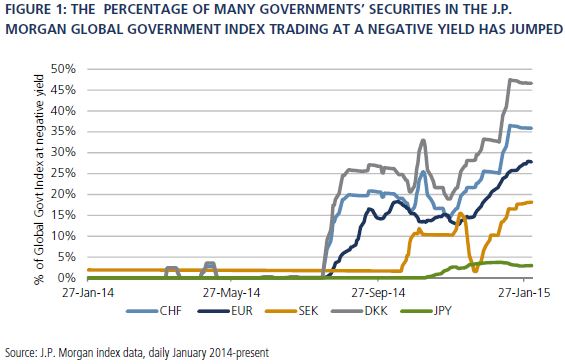 All the factors and development above have created the biggest inflows in Gold's ETF since July 2011 as the chart below from Bloomberg shows
Technical Analysis
Current technical charts for Gold and Silver also become more constructive as of late
1) Gold breaks 2012 bearish trend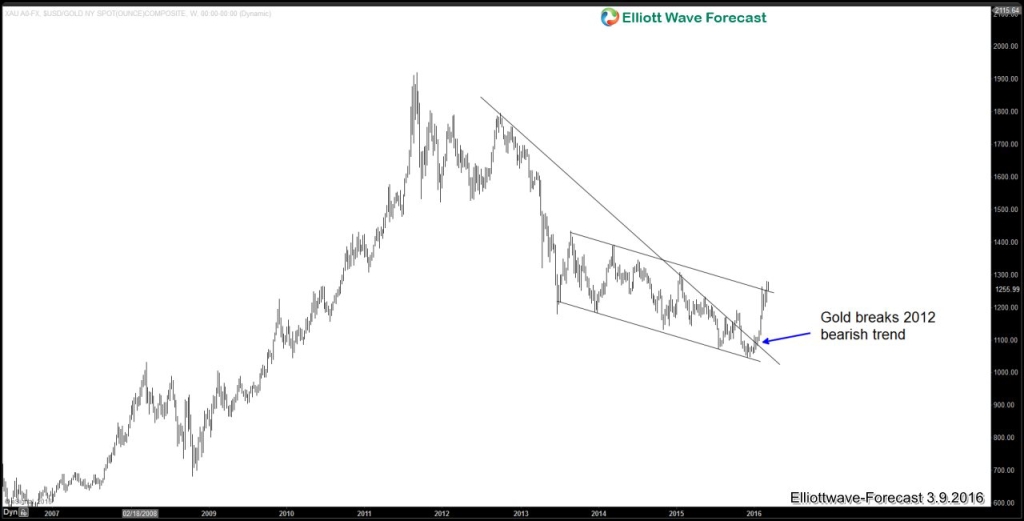 2) XAU/EUR broke out from 1 year bull flag and doing third leg higher with a target towards 1272.5 – 1345.9. A bullish XAUEUR suggests an overall bullish bias in Gold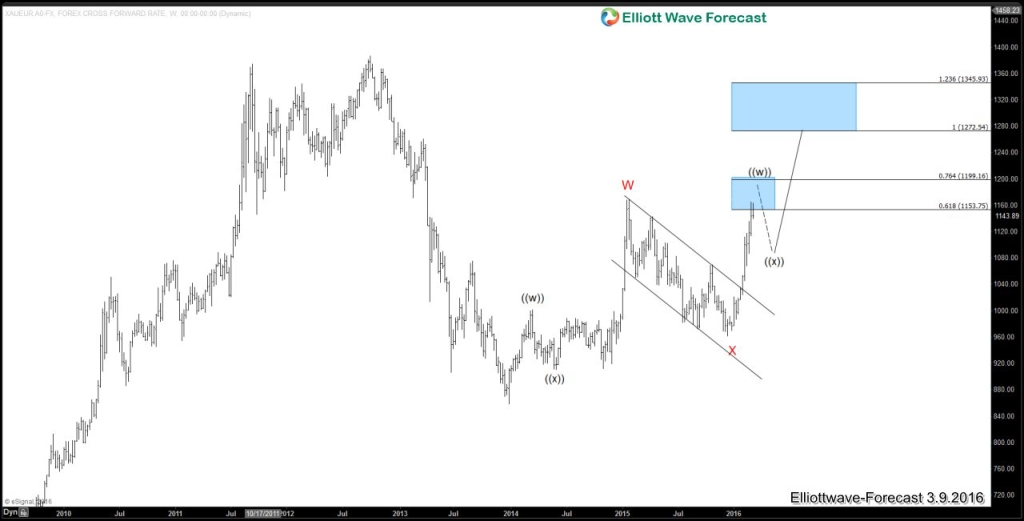 3. Silver gets support from 2003 trend line and breaks out from 2012 peak wedge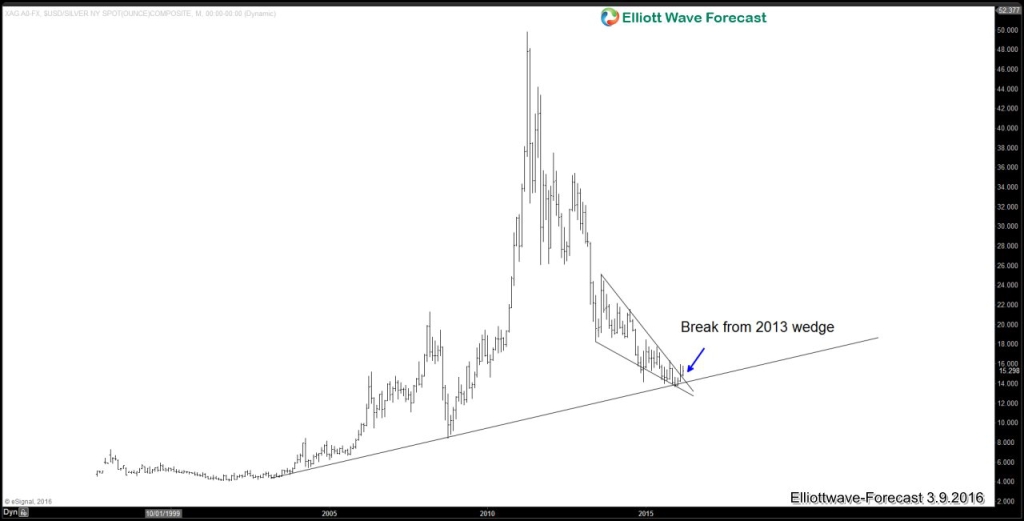 Conclusion
We have some evidence to suggest that gold and silver could rise further, although this is not a one way street and correction along the way is expected. For further information on how to find levels to trade $XAUUSD, $XAGUSD or other forex pairs, indices, and commodities using Elliottwave, take our FREE 14 Day Trial or join our Live Trading Room to find trade setups.
Back