In this technical blog we're going to learn how to identify the most popular among the Elliott Wave patterns: 5 wave Impulsive structure. We'll get through all conditions which must be met for this popular structure.
Many wavers believe that market is always trending in 5 waves, which certainly isn't the case. Nowadays most markets (with the exception of stock markets) are usually trending and correcting in 3, 7 or 11 swings. The Impulsive structure is not as frequent as it used to be and it must meet all of the rules we're going to mention.
If you don't follow the next rules when analyzing, you're getting more wrong than right. With wrongly labeled 5 wave impulse you'll get a strong bias towards wrong direction.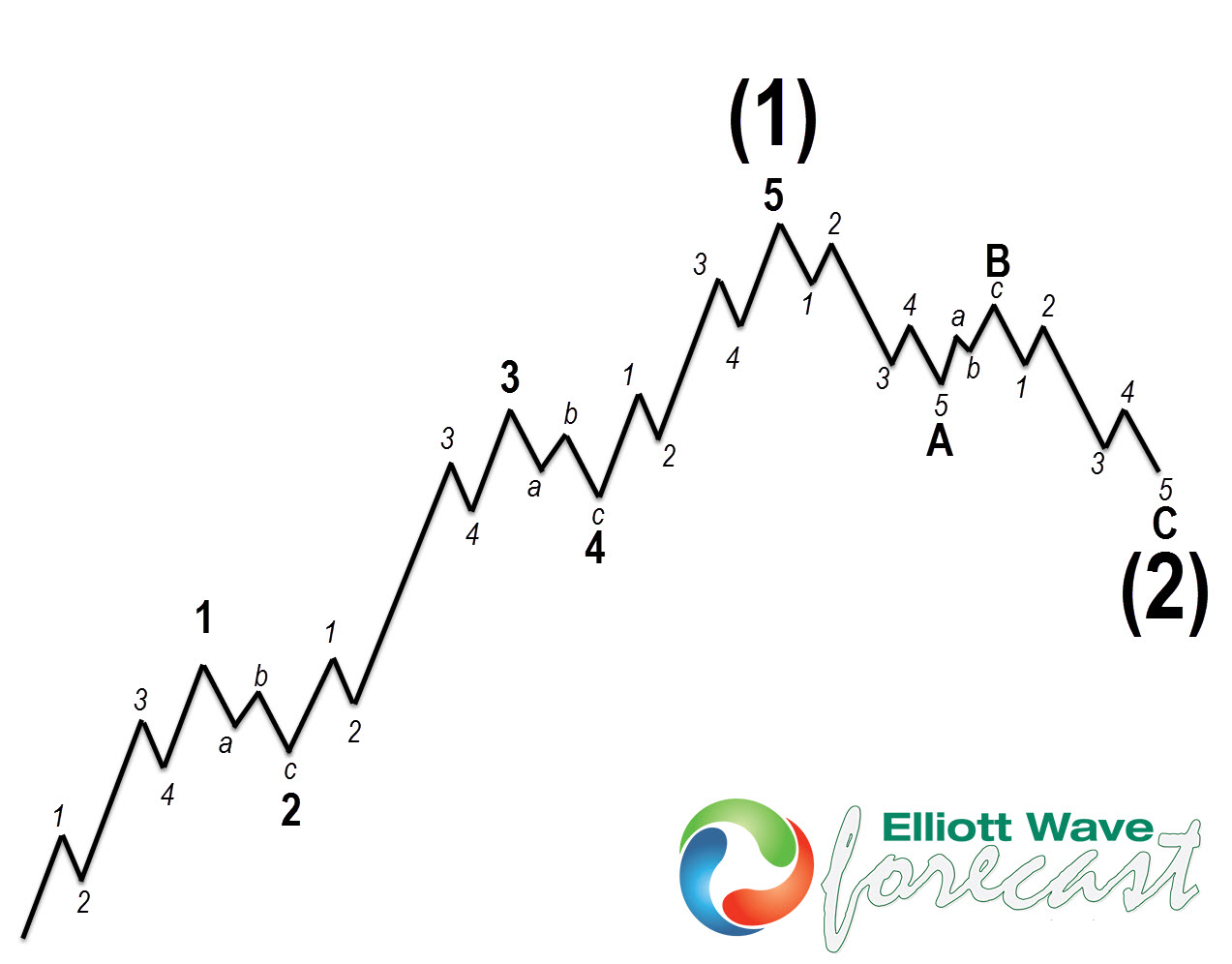 Rules :
1.Wave 1,3 and 5 must be also impulsive structures.
Wave 2 must retrace less than 100% of wave 1 and it usually ends at 50-76.4 Fibonacci retracement area. It can't be a triangle structure.
Wave 3 cannot be the shortest one and it's usually the strongest. It should extend 1.618 Fibonacci extension of wave 1 and it could go up to 2.618 Fib extension or more.
Wave 4 is usually a shallow correction which should ideally end at 23.6 fib retracement area. It could go to 38.2 fib retracement as well but it must not break below/above 50 Fibonacci retracement from the start of wave 3.
There always must be RSI divergence between wave 5 and wave 3 and each impulsive subdivision (wave 1, wave 3 and wave 5) should have RSI divergence in its internals.

Elliott Wave Forecast educates members constantly through live sessions, so with us, you keep growing not only as an Elliott Wave analyst, but also as a trader.
We provide Elliott Wave charts in 4 different time frames, 2 live webinars by our expert analysts every day, 24 hour chat room support, market overview, daily and weekly technical videos and much more.
If you would like to have access to professional Elliott Wave analysis and learn more from our Market Experts, feel free to join us. Now you have opportunity to get 14days of Premium Plus Plan for Free.
If you are not member yet, just sign up here to get your 14 days Premium Plus Trial.
Welcome to Elliott Wave Forecast!

Back