Hello fellow traders. In this technical blog we're going to take a quick look at the past Elliott Wave charts of GBPAUD published in members area of www.elliottwave-forecast.com. We're going to explain the structure and see how we were forecasting decline.
GBPAUD 4 Hour update 01.23.2017
Elliott Wave structure is showing incomplete bearish sequences in the cycle from the 01/26 (1.6765) peak.  As we're having 5 swings down from the mentioned level, the structure suggests more downside while 1.64867 pivot holds. Due to a bearish sequences we advised our members to avoid buying the pair , and keep selling the rallies in 3,7,11 swings.  As shown on the chart, we're forecasting decline, targeting 1.6030 area next.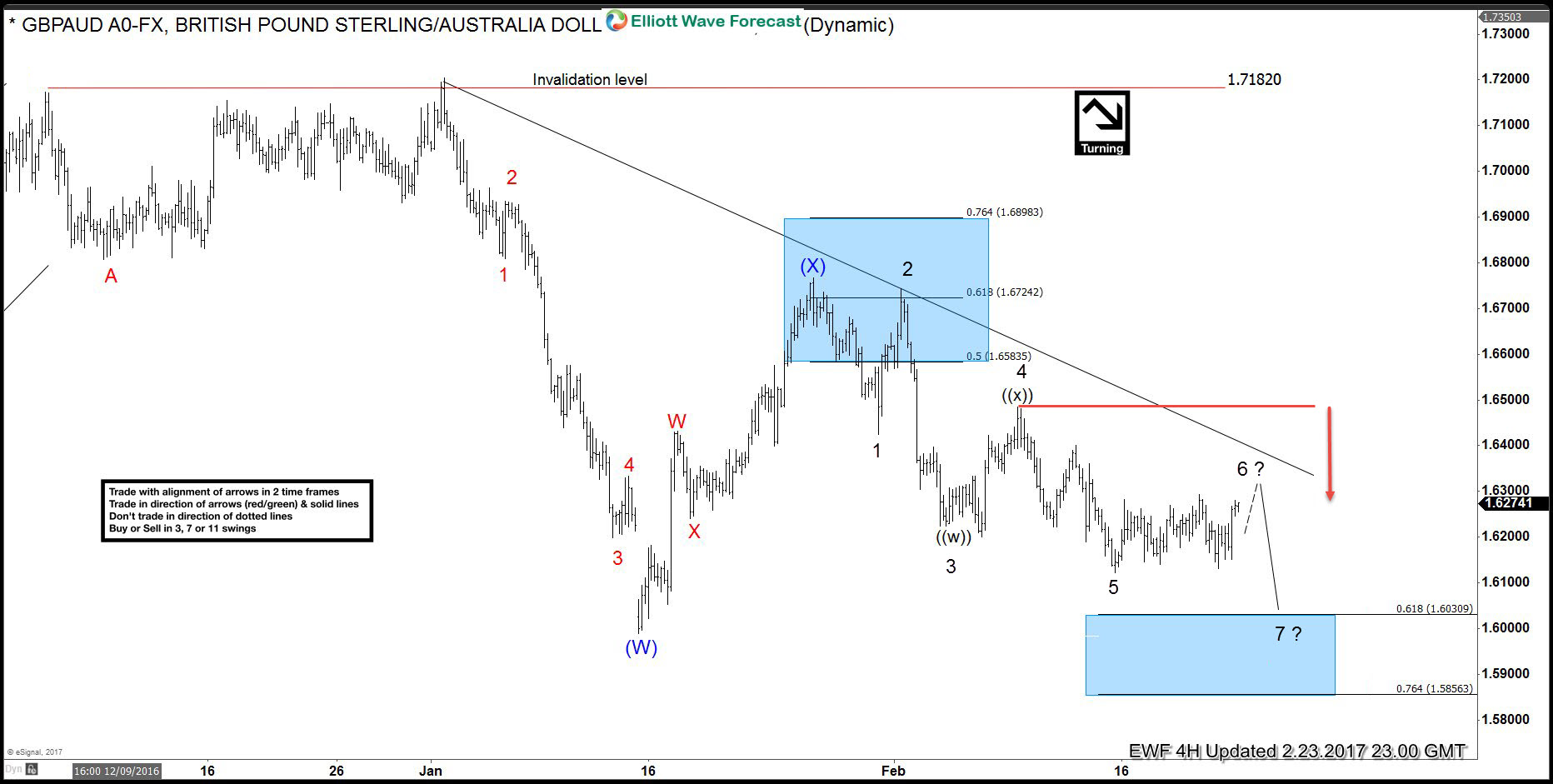 Now, let's take a look at the short term structure, to see how we forecasted reversal (entry) area.
GBPAUD 1 Hour chart 02/24
Current view suggests the pair is correcting cycle from the 1.64867 peak. Short term recovery is labeled as wave ((x)) . Seems like it's unfoalding as potential flat structure. As the price still hasn't reached (c)=(b) area at 1.6301-1.6342 ( sell zone) , we expect to see potentially another leg up in wave v red of (c) blue. The proposed ((x)) flat should ideally complete below 1.618 fibonacci extension:1.6407.  We expect sellers to appear in 1.6301-1.6342 are either for further decline or for 3 wave pull back at least.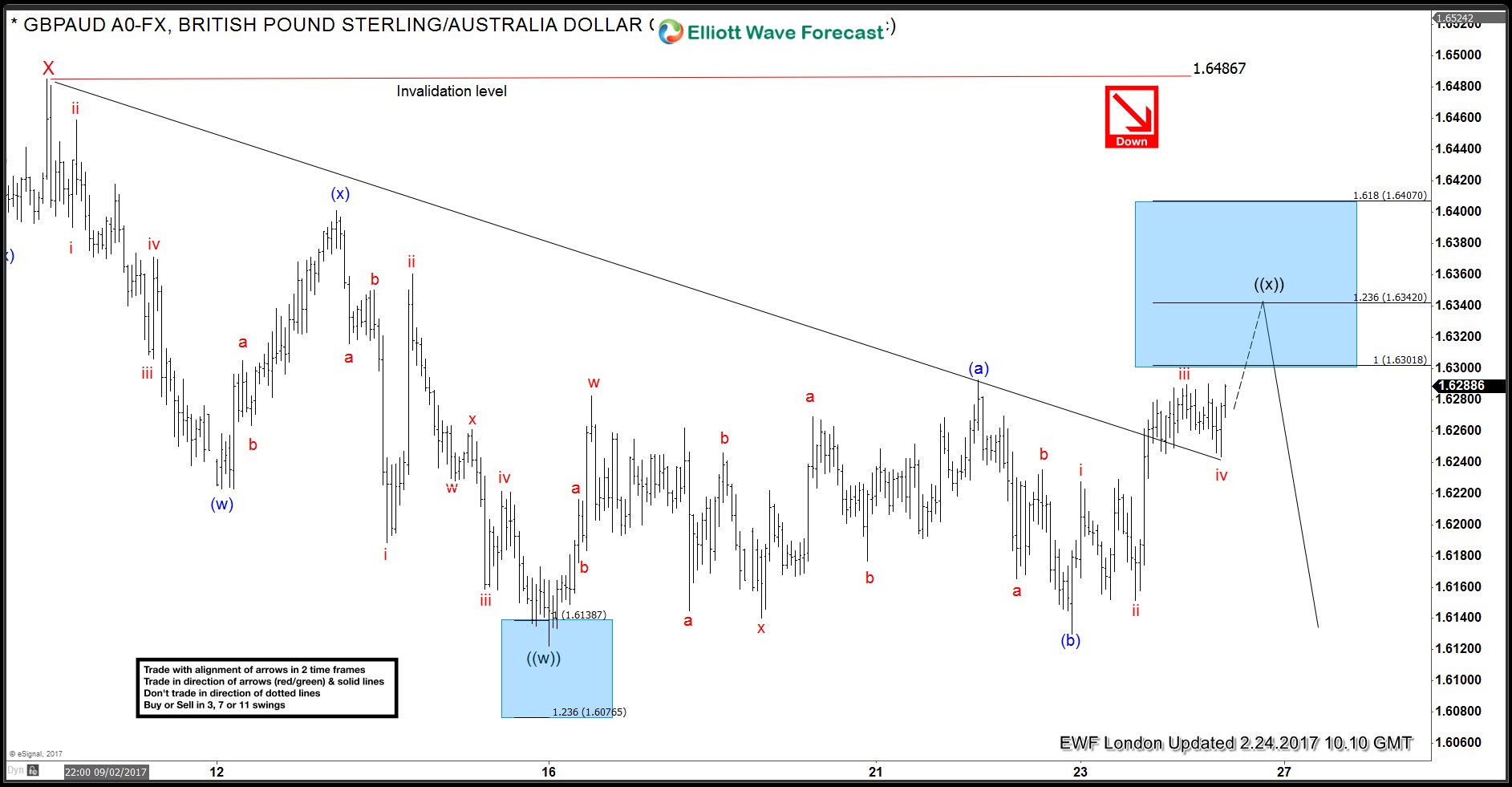 GBPAUD 1 Hour chart 03/01
We got proposed push up in wave v red of (c) and ((x)) recovery. Wave v red slightly broke above 1.236 fib extensin ( 1.3641) and made nice reaction to the downside. Wave ((x)) recovery ended at 1.6359 high as flat pattern.  On February 27th, we got new short term low, marked as wave (w) blue on the chart. We're expecting further weakness while pivot at 1.6359 pivot holds. Strategy remains the same, we advise our members not to buy the pair, and keep favoring the short side. Short positions from 1.6301-1.6342 are risk free.
Keep in mind market is very dynamic and the view could change in a meant time. If you're interested in new Elliott Wave analysis  of GBPAUD you can find Elliott Wave analysis in the membership area of EWF.  If not a member yet,  Sign Up for Free Trial now and get new trading opportunities. 

Elliott Wave Forecast
Through time we have developed a very respectable trading strategy which defines Entry, Stop Loss and Take Profit levels with high accuracy and allows you to make position Risk Free, shortly after taking it. If you want to learn all about it and become a professional Trader, join us now for Free.
.

Back