In this technical blog we're going to explain what Elliott Wave Flat Pattern should look like.
Flat pattern is corrective structure which could be often seen in the market nowadays.There are 3 types of Flats:  Regular,  Expanded and Running flat. In this technical blog we're going to run through the Regular flat example.
At the graphic below, we can see what Regular Flat structure looks like. Inner subdivision is always labeled as A,B,C and it has 3,3,5 structure. That means waves A and B are corrective structures, while wave C is 5 wave impulsive or ending diagonal pattern. Wave B of regular Flat is deep retracement and it should complete above the start point of wave A. Wave C should complete above the ending point of wave A .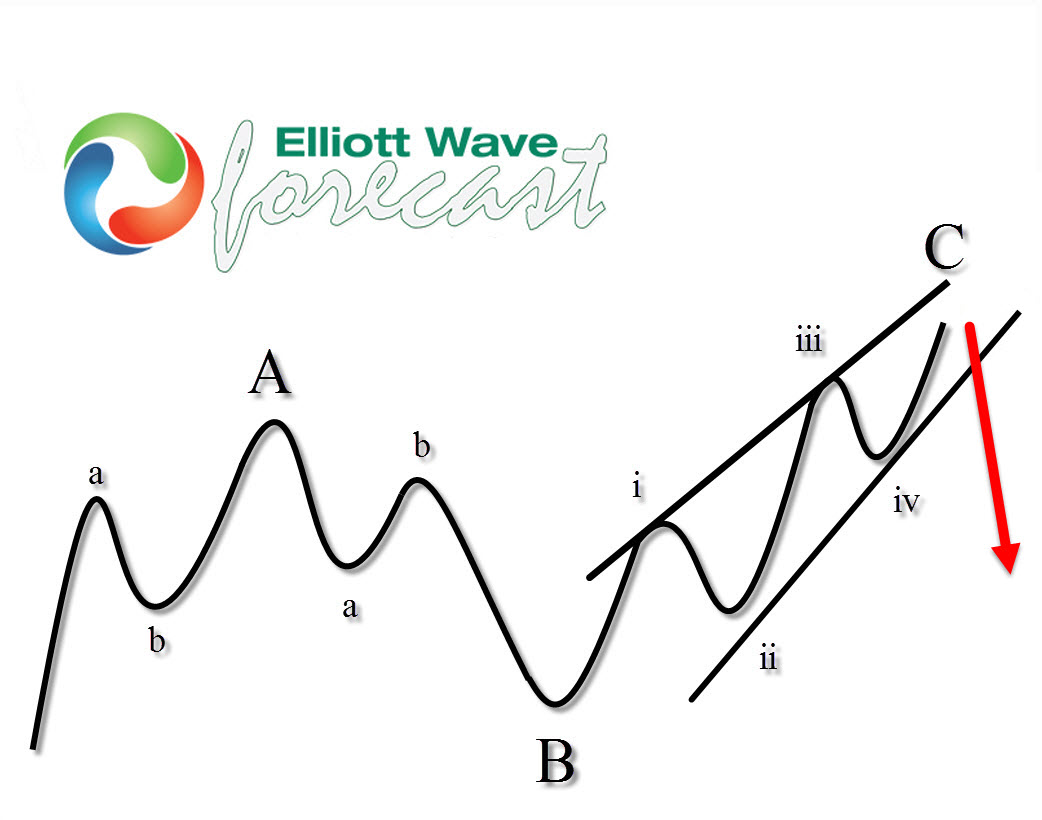 Before we continue, short reminder: check out New EWF Free Educational blogs and Free Elliott Wave charts.
Now, let's take a look at some real example in $EURAUD
$EURAUD 10.22.2015 Asia Update: As our Elliott Wave chart suggests, the pair is bearish against the 1.58253 high. Wave (w) blue ended at 1.5492 and wave (x) is still in progress as flat structure. Inner structure of (x) recovery is labeled as a,b,c red, where a wave and b wave are corrective structures and wave c is ending diagonal (5wave structure).
Wave a starts from 1.5492 and ends at 1.5707 high.
Wave b starts from 1.5707 high and ends at 1.5501 as deep correction.
Wave c starts from 1.5501 and it's still in progress.
The chart is showing we need another marginal push up to complete the structure and decline takes place. While below 1.58253 further decline should be seen toward new lows.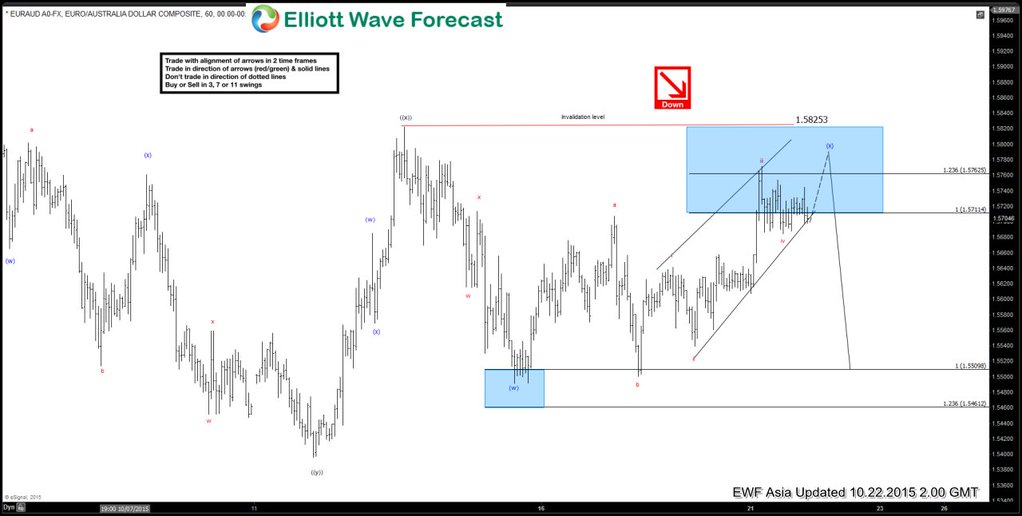 $EURAUD 10.23.2015 Asia Update: 1.58253 high held nicely and wave (x) completed at 1.5792 as flat structure. We got nice decline below the (w) low as expected…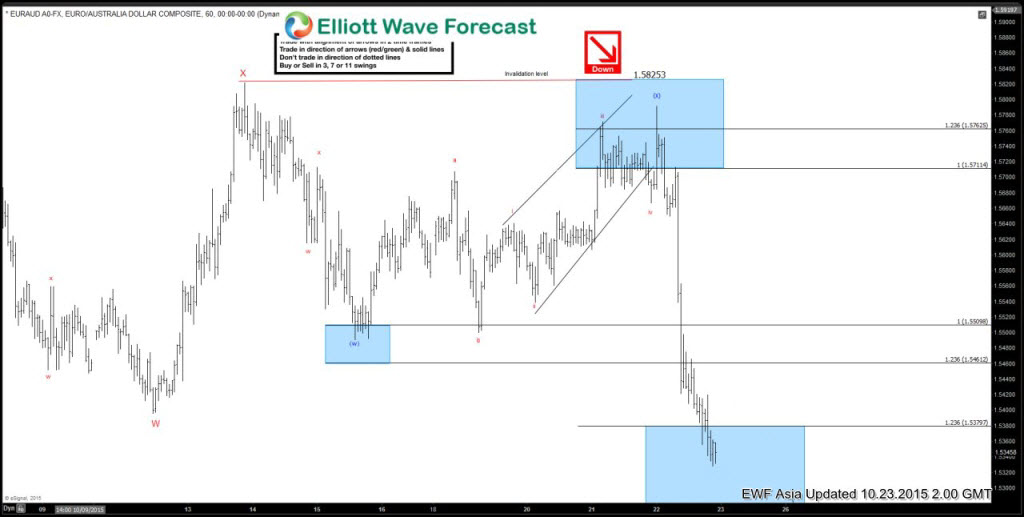 Proper Elliott Wave counting is crucial in order to be a successful trader. If you want to learn more on how to implement Elliott Wave Theory in your trading, feel free to join us. You will get access to Professional Elliott Wave analysis in 4 different time frames,2 live webinars by our expert analysts every day, 24 hour chat room support, market overview, daily and weekly technical videos and much more…
If you are not member yet or Elliott Wave Subscribers, just sign up here to get your Free 14 days Premium Plus Trial.
If you have any questions , feel free to contact me on twitter.
Welcome to Elliott Wave Forecast !
Back