The Equal Legs is a term used in the technical analysis to indicate that the magnitude of a movement is equal to another movement joined by a correction. It is represented as follows: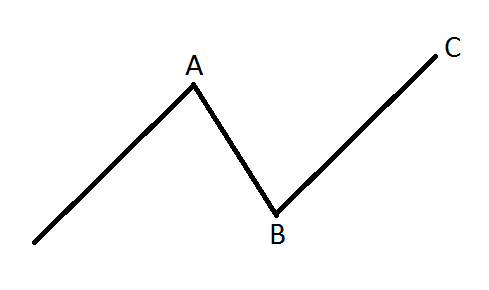 Where the magnitude of the swing A is equal in magnitude to the swing C (A = C) and B is the correction.
This method is widely used in Elliott Waves identifying targets or ending cycles and usually a very powerful tool if it used the right way. Here are some examples to further explain the concept of the equal legs.
GBPUSD 8H Equal legs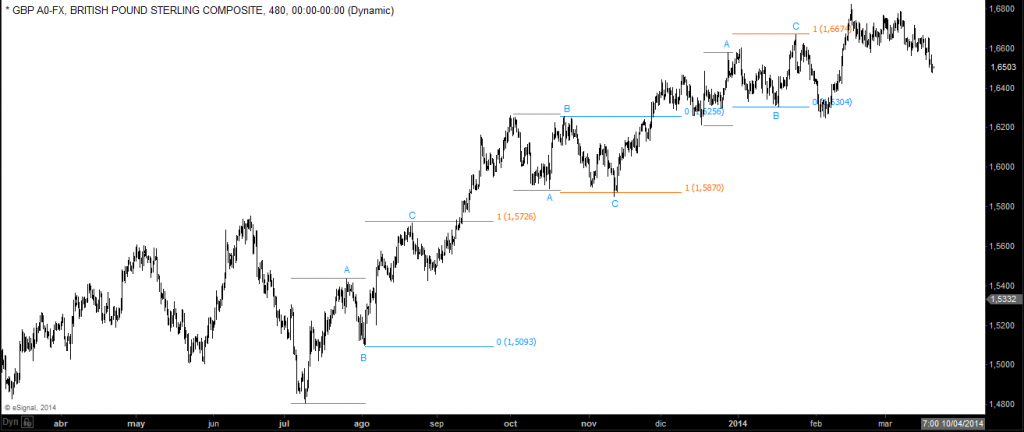 GBPCHF 8H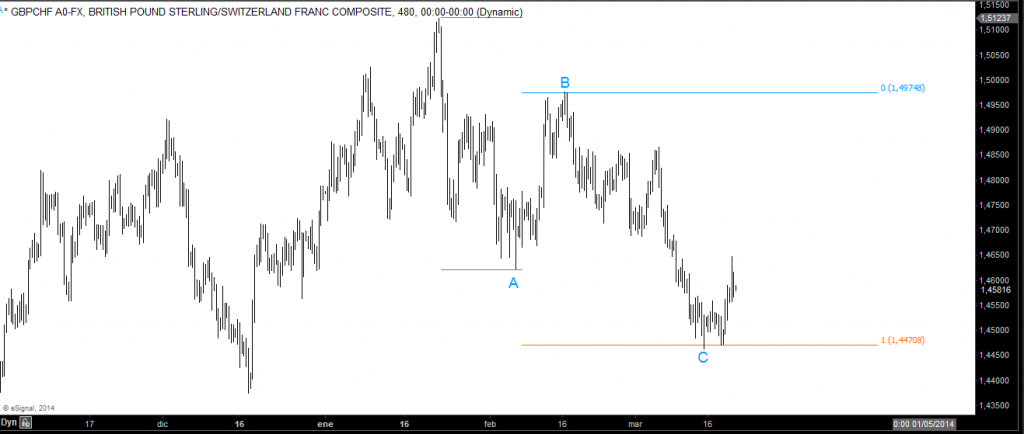 EURJPY Weekly
What do you think about the equal legs power?
We provide precise forecasts with up-to-date analysis for 78 instruments. These include Forex, Commodities, World Indices, Stocks, ETFs and Bitcoin. Our clients also have immediate access to Market Overview, Sequences Report, 1 Hour, 4 Hour, Daily & Weekly Wave Counts. In addition, we also provide Daily & Weekend Technical Videos, Live Screen Sharing Sessions, Live Trading Rooms and Chat room where clients get live updates and answers to their questions. The guidance of ElliottWave-Forecast gives subscribers the wherewithal to position themselves for proper entry and exit in the markets. We believe our disciplined methodology and Right side system is pivotal for long-term success in trading. If you want to become a member then Click on the Banner above. See you inside!
Back