Bajaj has been on a bull run ever since it's 2018 to 2020 pandemic's correction. It has been climbing from 1790 to Feb 2021's 4350 high. We have been correcting ever since then. However, we should be expecting maybe just one more low prior to an advance.
Weekly Timeframe – 17th May 2022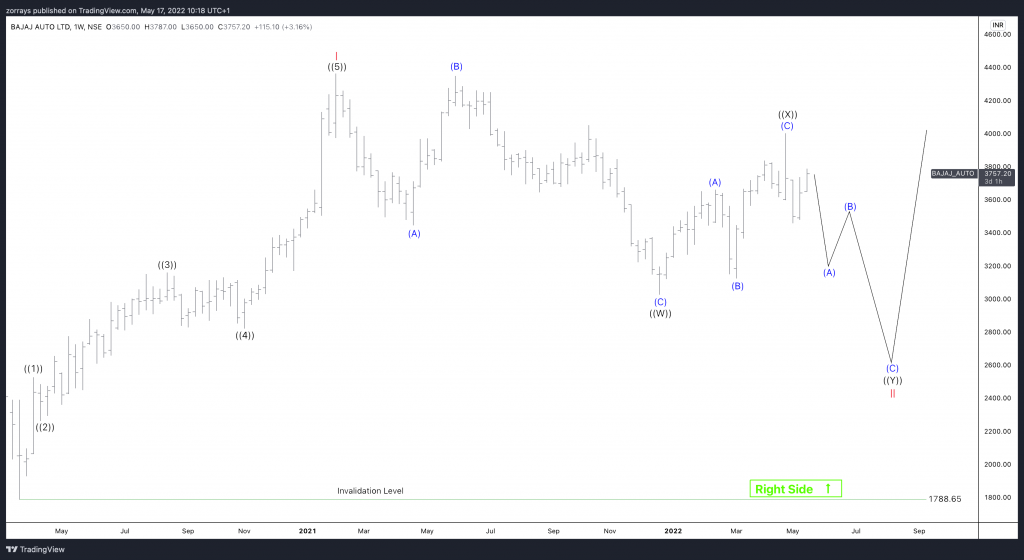 As you can see we unfolded a 5 wave sequence to complete I on a higher degree and correcting into wave II. Wave 2 seems be unfolding in a 7 swing structure and currently is in the 5th swing. Therefore we can be expecting wave ((Y)) of II to complete after one more low to the downside. This is subject to price remaining above 1788.65.
Lets break down on a daily timeframe on how we are seeing the correction to complete.
Daily Timeframe – 17th May 2022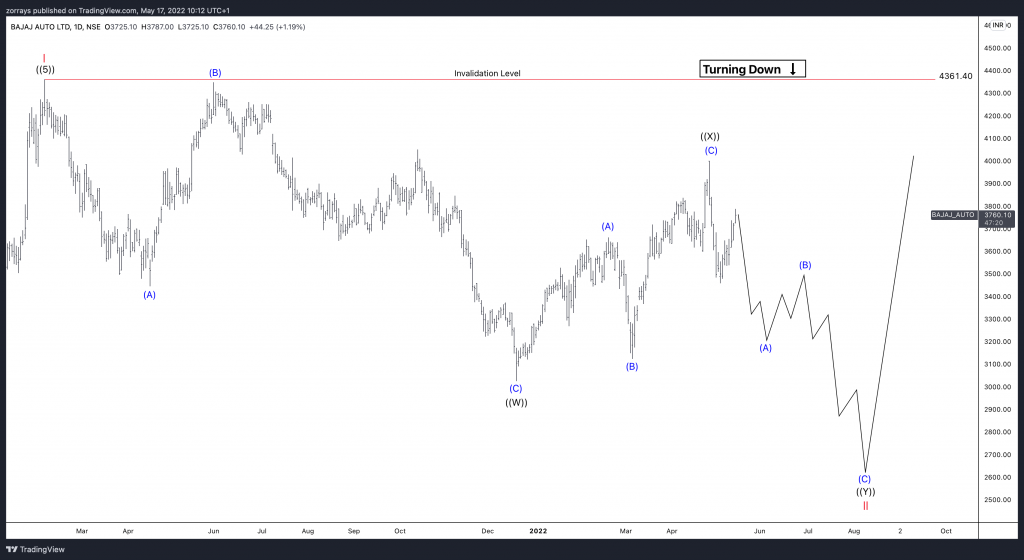 We are currently unfolding a complex correction which is a 7 swing structure. Currently unfolding 5th swing right now and we are looking at price to complete it's correction prior to an advance, which is subject to below 4361.40. This would complete II corrective cycle.
We would like to see a variety of things prior to calling this correction a complete. One of them being a 5 wave up and most importantly we want it to break the extreme of wave I to the upside.
We pride ourselves to providing real-time analysis on asset classes such as FX, commodities, stocks, ETFs and Indices. To get an exclusive deep dive into our content, we suggest signing up to our 14 day trail! Our strategy has been proven successful within the professional world of trading.
Back