ETHUSD (Ethereum) is one of the three crypto-currencies covered as a regular instrument at Elliottwave-Forecast. Other two crypto-currencies we cover on a regular basis are BTCUSD (Bitcoin) and LTCUSD (Litecoin). In today's article, we will be looking at Ethereum which has been dropping since forming a high on 08.14.2022. It dropped 43% from 2036 to 1155 within 2 months and has now started recovering. We will take a look at structure of the rally into 08.14.2022 peak and the decline since then and share our forecast about the next expected move.
ETHUSD 4 Hour Elliott Wave Analysis – 18 October 2022
ETHUSD (Ethereum) formed a low on 06.18.2022 at $880 and started rallying. Rally took the form of a double three Elliott Wave Structure and ended on 08.14.2022 at $2036. Structure of the rally was a double three structure where wave ((W)) ended at $1663, wave ((X)) completed at $1356 and wave ((Y)) completed at $2036. It then turned lower and has completed a 5 waves impulse decline from the peak. Within this Elliott wave impulse, wave 1 ended at $1422.30, wave 2 completed at $1789.10, wave 3 completed at $1218.80, wave 4 was possibly a triangle with extreme point of the triangle coming at $1401.70 and wave 5 completed at $1155. This impulse decline could be wave (A) or (1). After every 5 waves decline, as per Elliott wave theory, we should see a recovery in 3, 7 or 11 swings so we expected a bounce to correct the decline from 08.14.2022 peak. First leg of the bounce i.e. wave A has completed at $1342.90, wave B remains in progress and should completed above $1155 low for another leg higher in wave C to complete wave (B) or (2).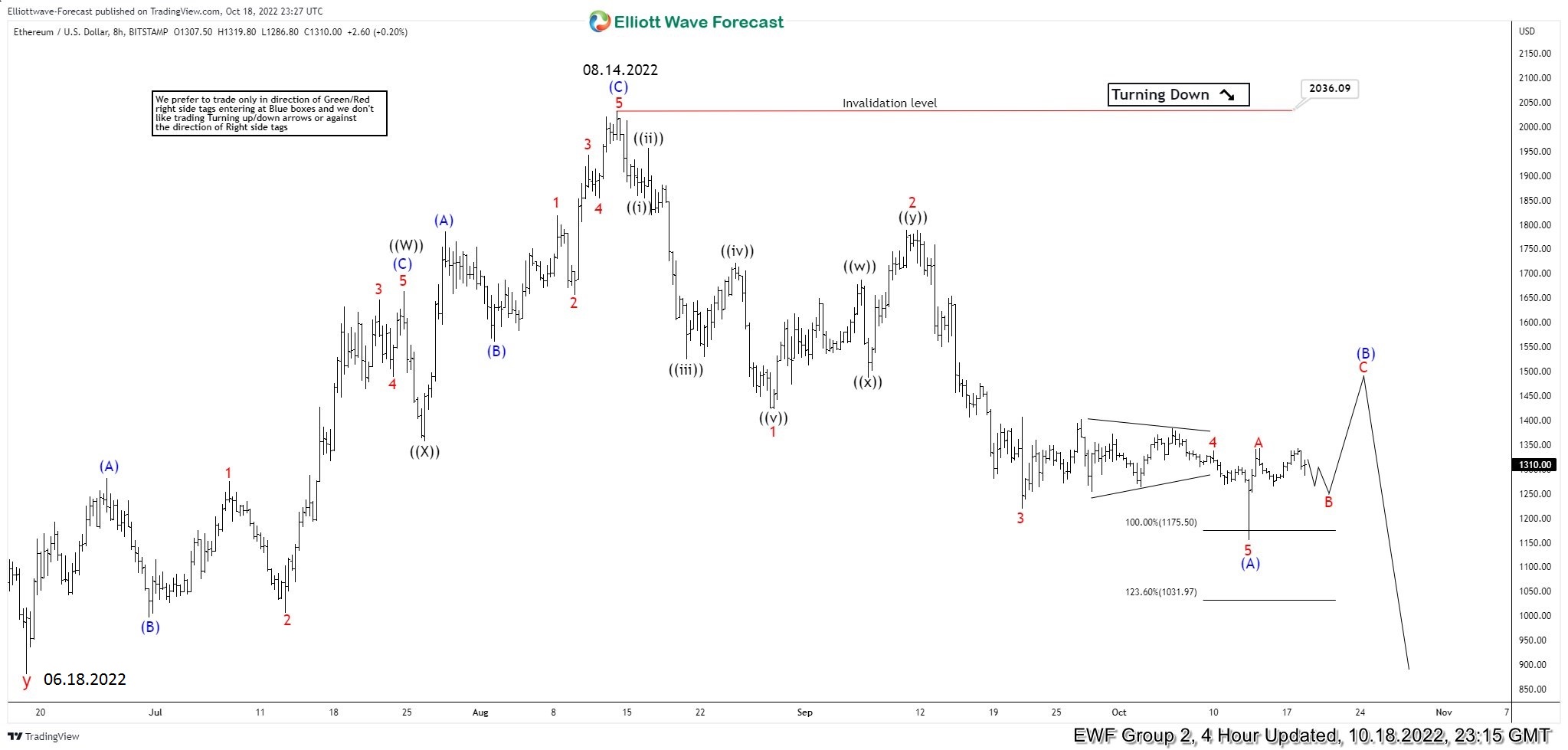 ETHUSD 4 Hour Elliott Wave Analysis – 24 October 2022
After ending wave (A) or (1) at $1155, bounce remains in progress. In the chart below, we can see wave B is over at $1279.20 and ETHUSD has already broken above wave A high at $1342.90 suggesting wave C is in progress. While above $1279.20 low, we expect ETHUSD to continue higher toward $1449.80 – $1570.04 to complete wave C of (B) or (2) and then resume the decline in wave (C) or (3) or pullback in 3 waves at least. Since the decline from 08.14.2022 high is impulsive, we expect 08.14.2022 high to hold for at least 1 more leg lower. Only a break of 08.14.2022 high will negate this view and the idea of another leg lower.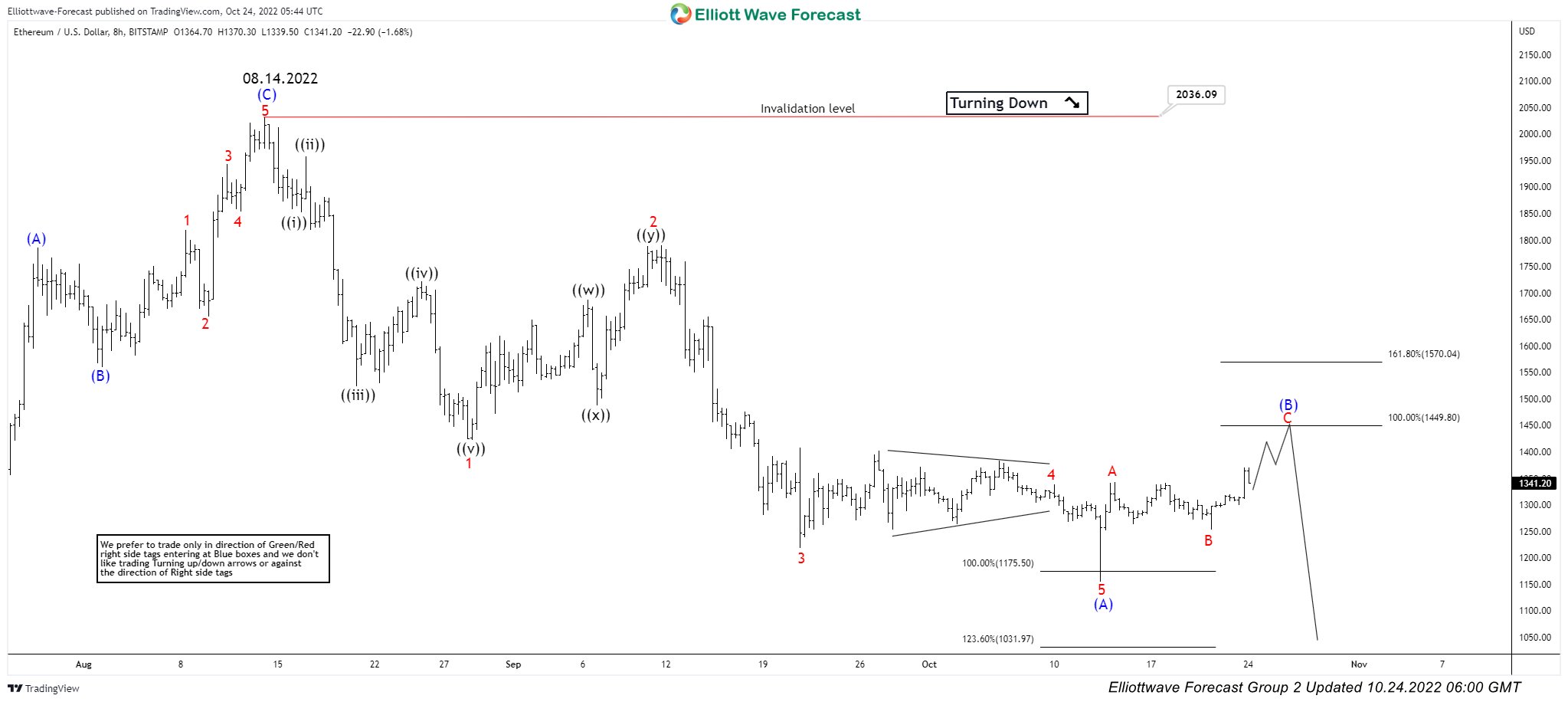 Back