Dogecoin (DOGE.X) is a cryptocurrency created by software engineers Billy Markus and Jackson Palmer, who decided to create a payment system as a "joke". It is considered both the first "meme coin", and, more specifically, the first "dog coin". It is an open-source peer-to-peer digital currency, favoured by Shiba Inus worldwide. At its heart, Dogecoin is the accidental crypto movement that makes people smile! It is also an open source peer-to-peer cryptocurrency that utilises blockchain technology, a highly secure decentralised system of storing information as a public ledger that is maintained by a network of computers called nodes. More than this, though, is the ethos of DOGE and its amazing, vibrant community made up of friendly folks just like you! It's trading symbol is DOGE and when traded against US Dollar, it becomes DOGEUSD. Let's take a look at a 4 hour chart from 19 February 2023 in which we called the decline and latest chart after that.
Dogecoin 4 Hour Elliott Wave Analysis 19 February 2023
DOGE completed a cycle from 12.30.2022 low at 02.04.2023 peak and has been in a pull back since then. It made an initial decline in three waves which ended on 02.09.2023 low. This was followed by three waves bounce into a secondary peak on 02.16.2023 after which Dogecoin turned lower again. We called for the decline to resume for a new low below 02.09.2023 low to form a double three Elliott wave structure.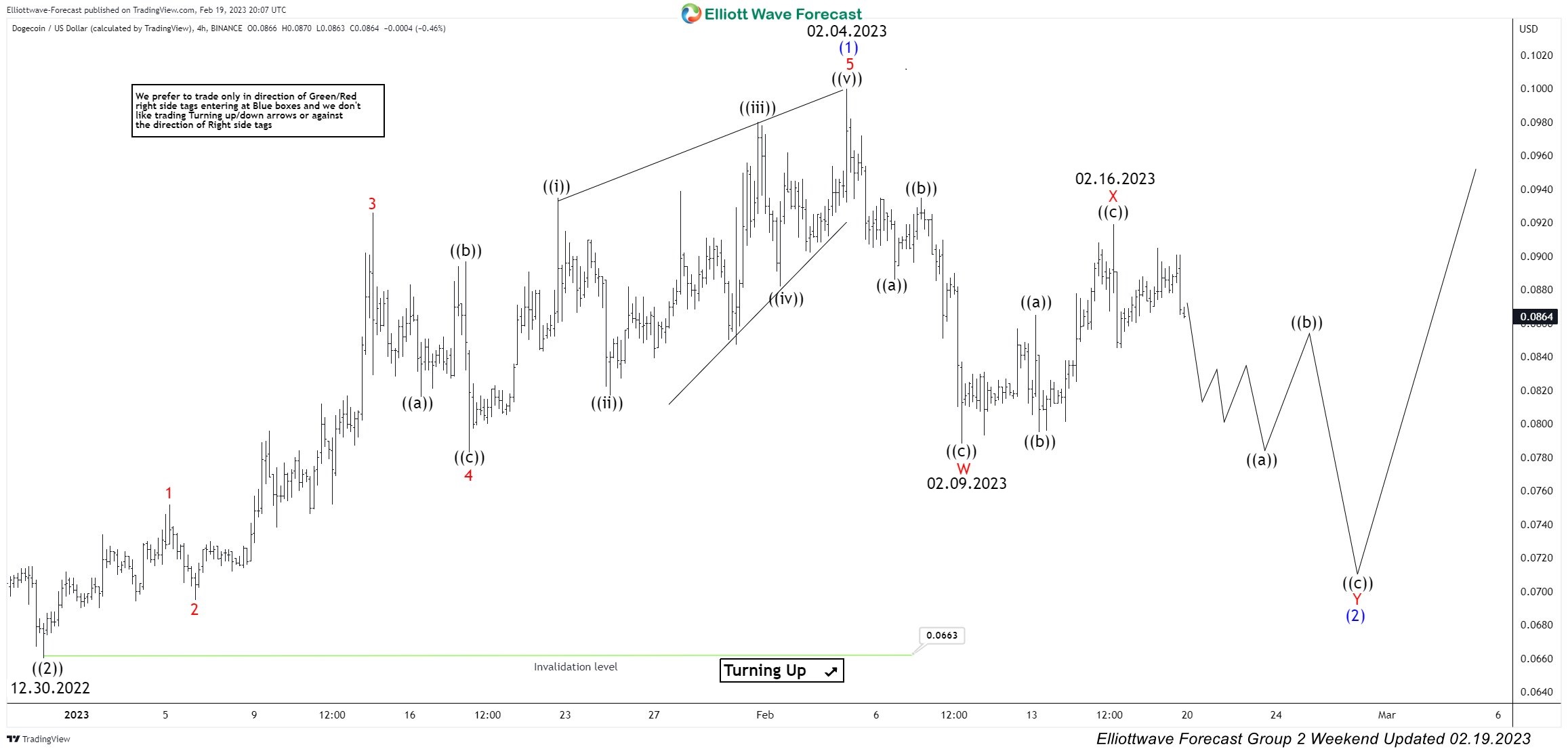 Dogecoin 4 Hour Elliott Wave Analysis 28 February 2023
Chart below shows DOGE resumed the decline as expected on 02.19.2023 and it has already made a new low below 02.09.2023 low to create an incomplete bearish sequence against 02.16.2023 peak. This means bounces should now fail in 3, 7 or 11 swings below 02.16.2023 peak for extension lower toward 0.0708 – 0.0658 region to complete the sequence and then turn higher to resume the rally or bounce in 3 waves at least. Chart below shows wave (( x )) completed but until 02.25.2023 low doesn't break, another push higher in wave ((x)) can't be ruled out but again 02.16.2023 peak remains to be the key and while below there, another leg lower is expected to complete the sequence.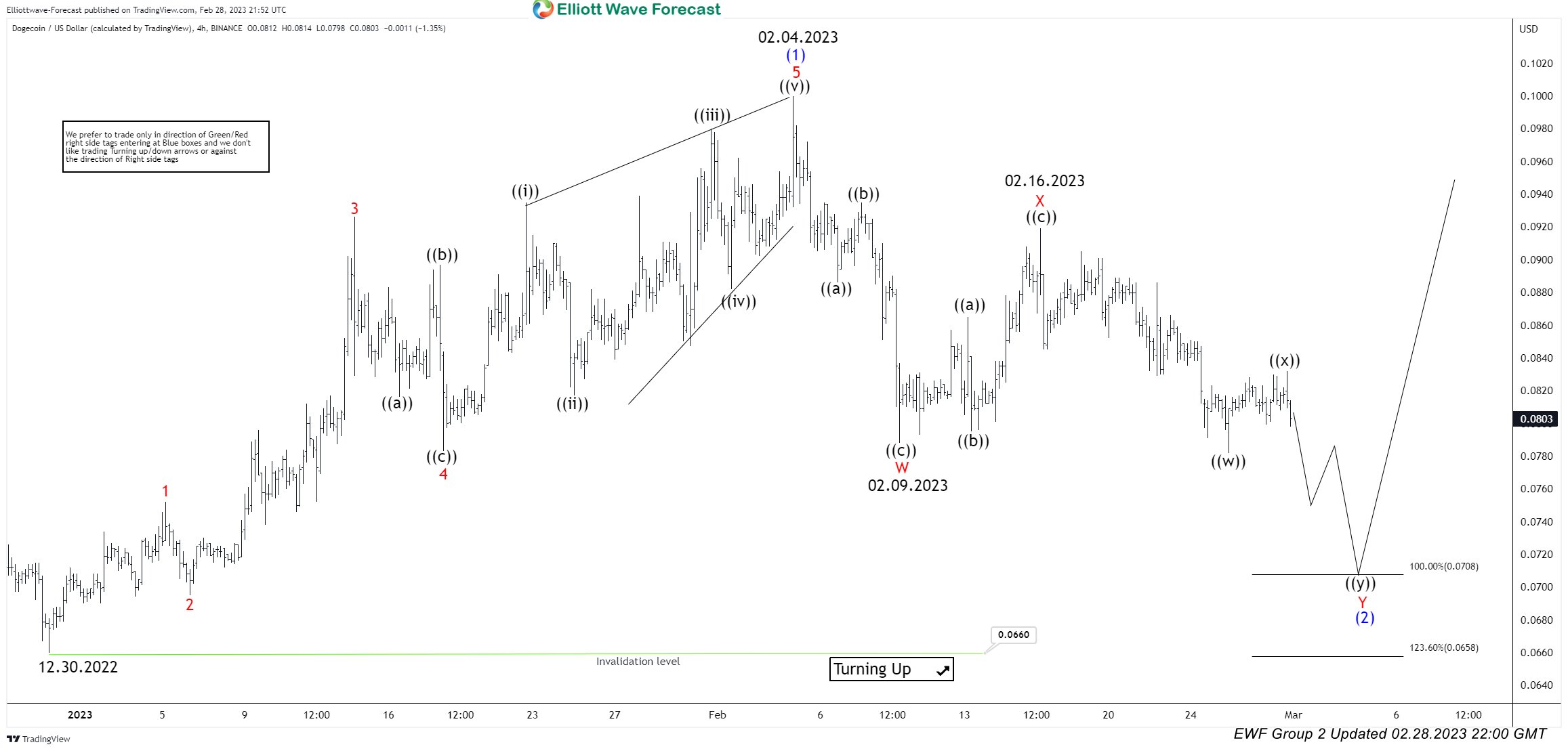 Back