On Tuesday at 2 PM Eastern Time, U.S President Donald Trump is expected to announce decision whether he will withdraw from the 2015 Iran nuclear deal. Trump has long been known to criticize the 2015 accord, known as JCPOA (Joint Comprehensive Plan of Action). The deal was originally signed by Iran, the Obama Administration., Russia, China, Britain, France, Germany, and European Union.

Trump is widely expected to withdraw the United States from the agreement. A withdrawal from the accord could potentially elevate geopolitical tension in the Middle East as well as create Oil's supply shock. The world powers stiffened sanctions on Iran over its nuclear program in 2012. This results in reduction of Iran's oil production and exports by approximately a million barrels a day. Since the 2015 accord, the curbs were removed and production has bounced back to 4 million barrels of Oil a day. Reimposing the sanctions can reduce Iranian oil production and exports by up to 1 million barrels a day.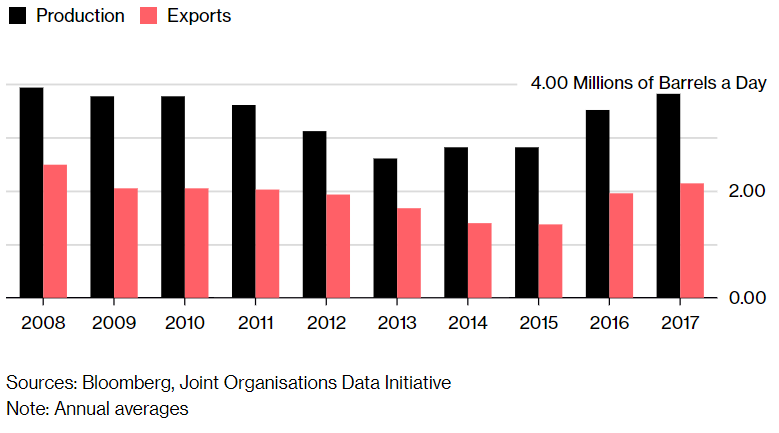 Crude future continues to climb in recent months due to the prospect of U.S. withdrawal. Ahead of the Trump's decision, U.S. Light Crude Oil Futures trades at $70. If the U.S. decides to withdraw from the Iran nuclear deal, the Trump administration must decide on whether to wield US sanctions to punish countries that continue to do business with Iran. However, the market may still find ways to circumvent US sanctions. Iran for example can trade in the brand new Chinese yuan-denominated crude oil futures on Shanghai International Energy Exchange. This can allow Iran to circumvent dollar-denominated trade and U.S banks.
Should the US go ahead and withdraw from Iran's nuclear deal, it may create sustainable increase in Oil price. On the other hand,  if the U.S. attempts to delay the decision on the deal to buy time, then there could be reaction lower in Oil price.
Short Term Crude Oil Future (CL_F) Elliott Wave Analysis on May 4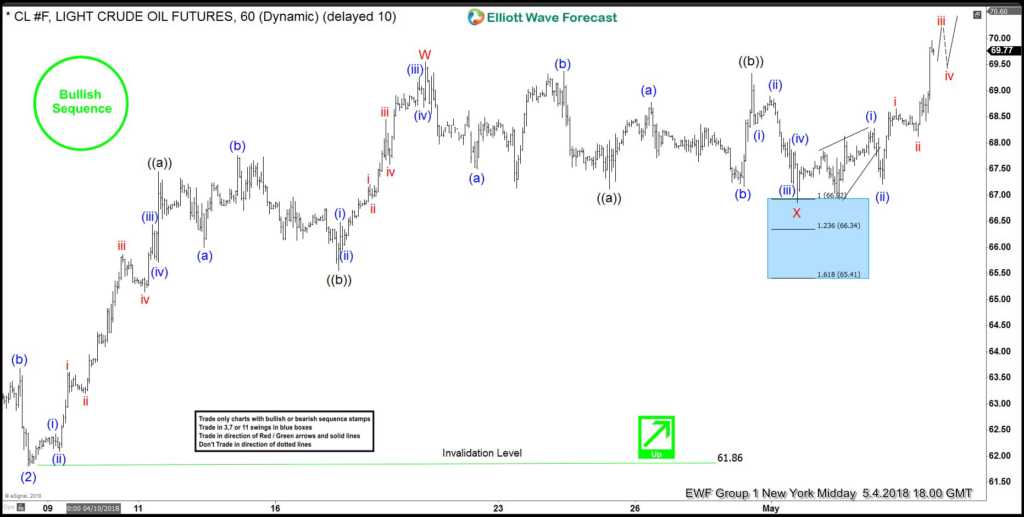 Crude Oil Future (CL_F) continues to extend higher after ending Minor wave X pullback as a FLAT at $66.85. It is now showing a short term bullish sequence from  $61.86 low on April 6. Furthermore, the rally from Minor wave X at $66.85 appears impulsive, suggesting that further upside is likely.
Short Term Crude Oil Future (CL_F) Elliott Wave Analysis on May 8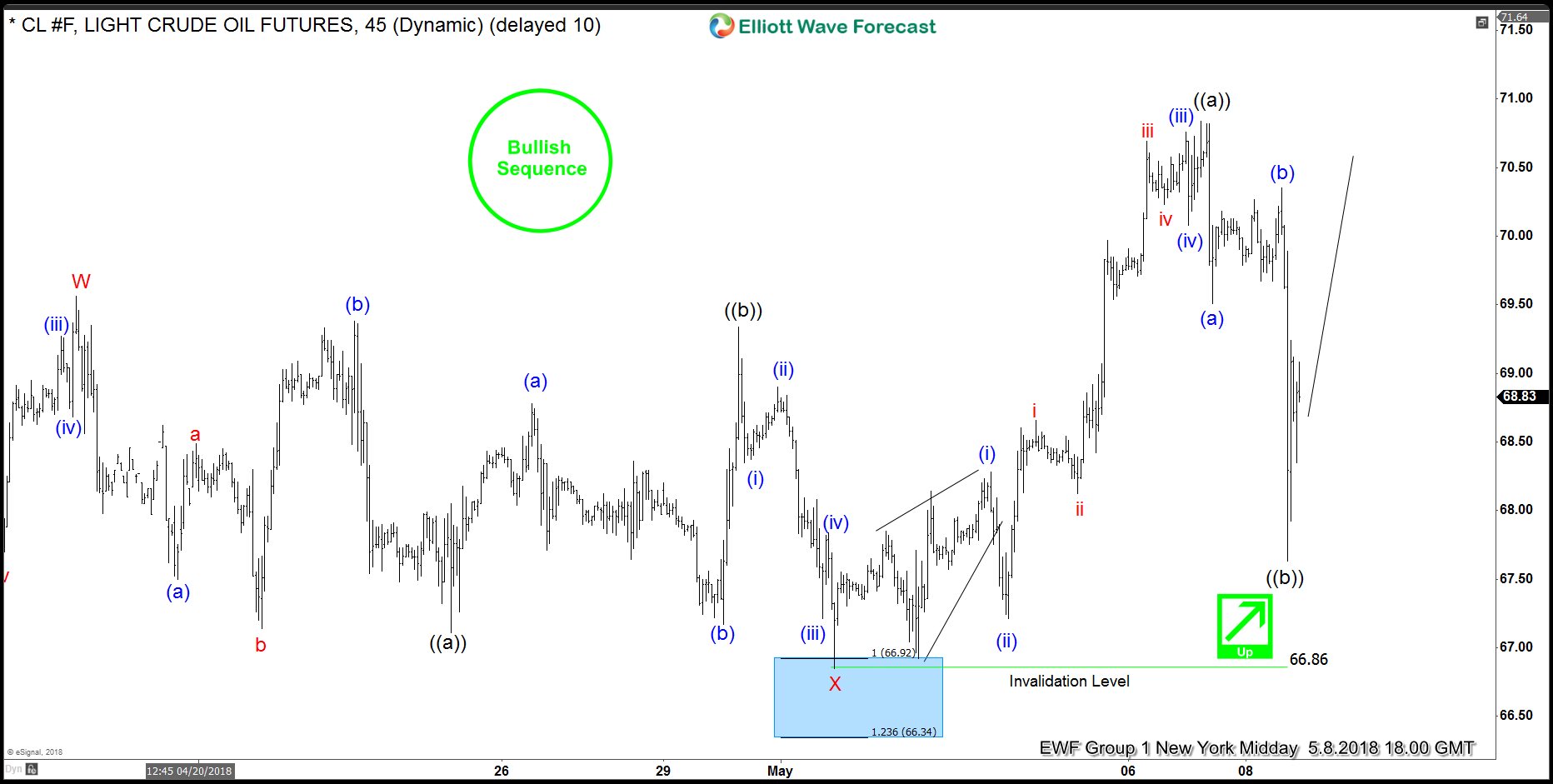 After ending Minor wave X pullback at $66.86, the rally is unfolding as an impulse Elliott Wave structure. Up from 66.86 low, wave ((a)) ended at 70.84 and wave ((b)) is also proposed to be over at 67.63.  As rally from 66.86 low was an impulse so we are expecting 67.63 and more importantly 66.86 low to hold for another rally towards 71.62 – 72.56 area at least.
Get further updates on Crude Oil and other instrument, take our 14 days FREE trial to get Elliott Wave charts for 78 instrument, access to trading signal, 24 hour chat room, live sessions and more. Welcome to EWF!
Back