Hello fellow traders. Today, we will have a look at some past Elliott Wave charts of Oil which we presented to our members. Below, you can find our 1-hour updated chart presented to our members on the 08/8/18.
OIl suggested that the bounce to $70.44 high ended blue wave (2). The internals of that bounce took place as Elliott wave double correction where red wave W ended in 3 swings at $69.92. From there, the pullback to $68.26 completed the red wave X in 3 swings. Then a bounce higher to $70.44 high ended red wave Y in another 3 swings & also completed blue wave (2).
Down from there, the decline took place as Elliott wave impulse within blue wave (3). The initial decline from $70.44 high to $66.92 low ended red wave 1. The lesser degree cycles within that decline also unfolded in 5 waves structure & ended black wave ((i)) at $69.91. Black wave ((ii)) ended at $70.22, Black wave ((iii)) ended at $67.31 low, black wave ((iv)) bounce ended at $68.15 and black wave ((v)) of red 1 ended at $66.92 low. Above from there, the bounce to $69.92 high ended red wave 2. As the right side tag against 70.44 was suggesting more downside, we told members that selling Oil in the 1-hour timeframe will be preferable trade at that time.
Oil Futures 08.8.2018 1 Hour Chart Elliott Wave Analysis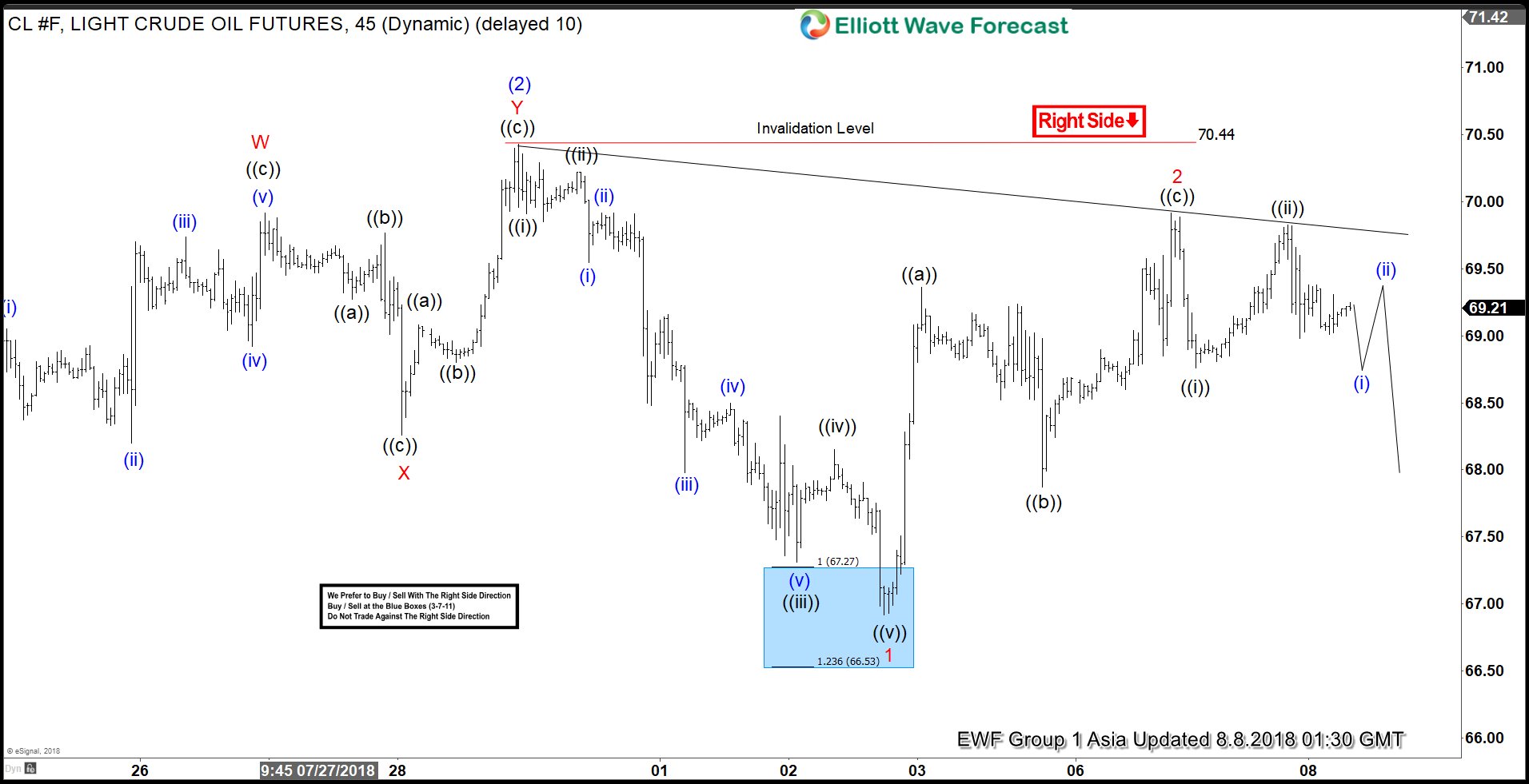 In the Elliott Wave chart below from the 08/09 which we presented to our clients, you can see that the instrument extend very nice in an Elliott Wave impulse structure lower. And the overall short-term view remains lower as well. However, the higher timeframe of Oil Futures like the daily and weekly remains higher. As the recent weakness is just a bigger correction. Therefore, we expect Oil to extend lower towards 62.82 – 60.84 area before the rally resumes  Do please keep in mind that the 1-hour charts which I presented, can have changed already.  I can suggest you, to take our special Summer Promotion Discount below. If you want updates every day.
Oil  Futures 08.09.2018 1 Hour Chart Elliott Wave Analysis

I hope you liked this blog and I wish you all good trades and if you are interested in learning more about our unique blue box areas and also want to trade profitably then sign up for our Summer Promotion and get 2 for 1  on all plans!!
We believe in cycles, distribution, and many other tools in addition to the classic or new Elliott Wave Principle. To get a regular update on the market and Elliott wave charts in 4-time frames.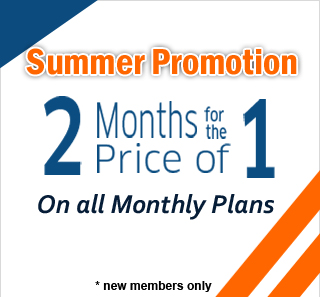 Back