Crude Oil (CL_F) started rallying from 03/22 low in a bullish structure which still needs another leg higher to become 5 impulsive waves. The instrument ended the minute wave (( iv )) at the 23.6% Fibonacci retracement area 49.96 from which it managed to bounce higher to resume the move to the upside looking to reach the minimum target of minute wave (( v )) at the inverse 1.236 – 1.618 Fibonacci extension of minute wave (( iv )) that will be at 51.02 – 51.37 area. An other methods for calculating the 5th wave is by measuring  (( v )) = (( i )) which gives us a target around the equal legs area at 51.27 – 51.61 and the last methods would be the 61.8 Fibonacci extension of waves (( i )) + (( iii )) that gives us a higher target around 52.19 area.
After ending 5 waves up, Crude Oil should make a 3 wave pull back and extend higher provided 5 waves up from 03/22 low is not part of an expanded FLAT. In either case, from one of the above mentioned area, we can see Crude Oil pulling back in 3 waves at least. We don't like selling it even after wave ((v)) up has completed as we don't pick tops or bottoms and instrument has a bullish 5 swings sequence in the daily chart also.
Crude Oil (CL_F) 1 Hour Elliott Wave Chart 4.4.2017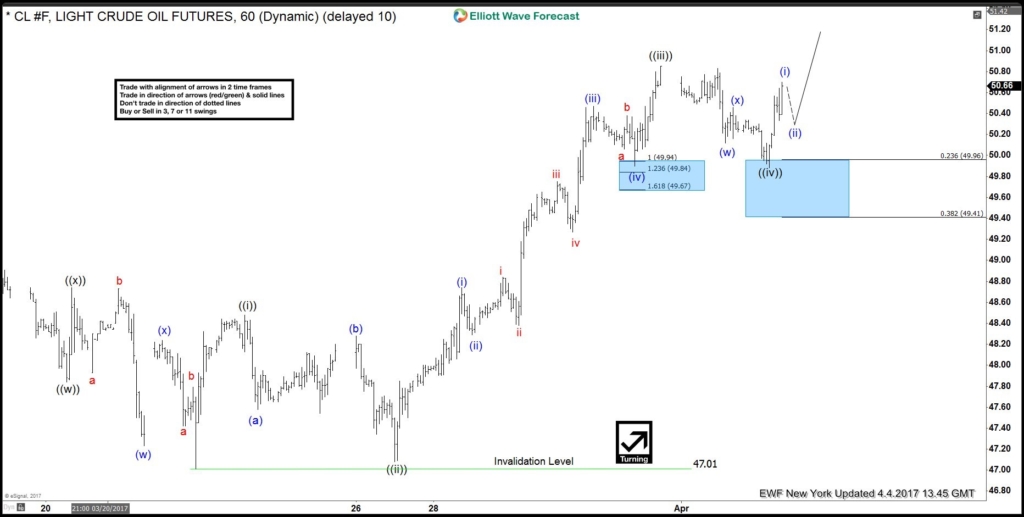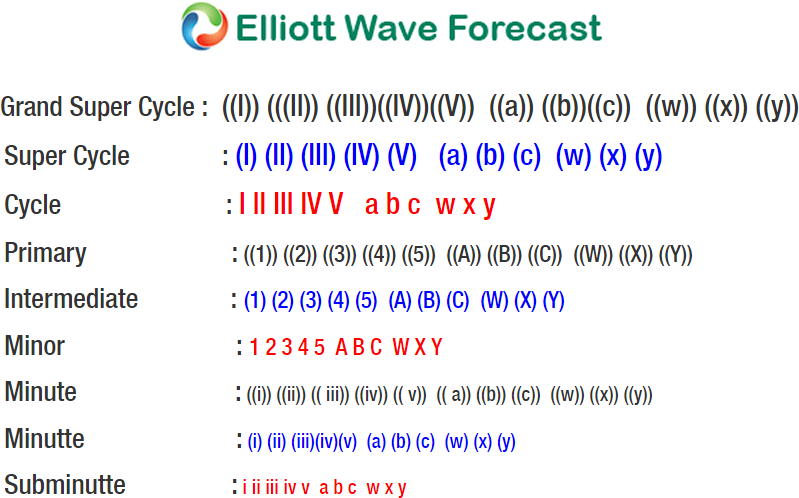 If you enjoyed this article, feel free to take a look at our Technical Blog and also check the Chart of The Day .
For further information on how to trade forex, indices, commodities and stocks using Elliott Wave Theory ,  try us 14 days for FREE . You will get access to our Professional Elliott Wave analysis in 4 different time frames, Daily Elliott Wave Setup Videos , Live Trading Room and 2 Live Analysis Session done by our Expert Analysts every day, 24 hour chat room support, Weekly Technical videos and much more so if you are not a member yet, use this opportunity and sign up to get your FREE trial .
Back