Gold has been steadily moving higher since forming a low at 1240. Let's take a look at some charts from members area to see how we called this move. As you can see on H4 chart below , preferred Elliott wave view was calling for pull back which was supposed to correct cycle from 1240.3 low toward 50-61.8 fib area and from there the price was expected to give us further rally toward 1316.15-1334.15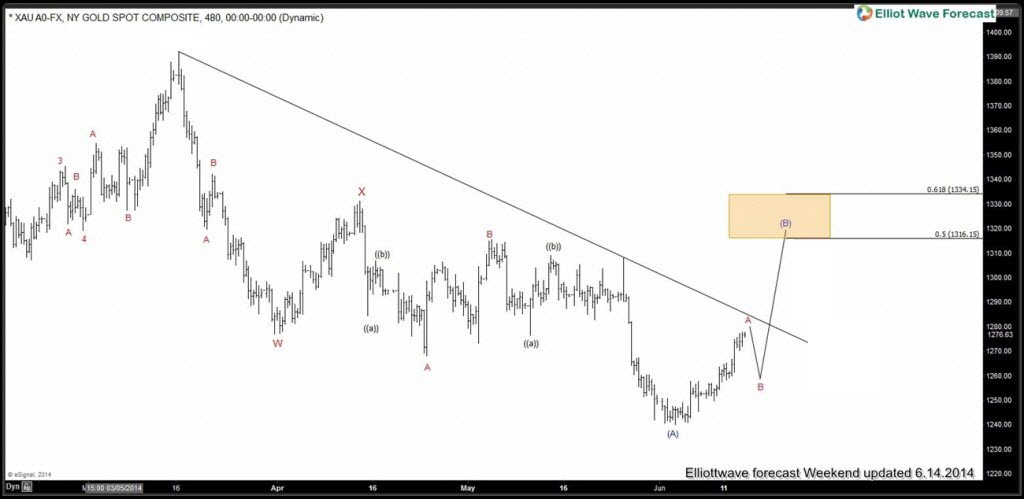 Let's take a look at H1 charts from June 14 to see how the price had been making movements according to our short term analysis.
June 14 /2014 ( Weekend Update).  The price was in technical area to complete cycle from 1240.3 low as double three structure and pull back was expected.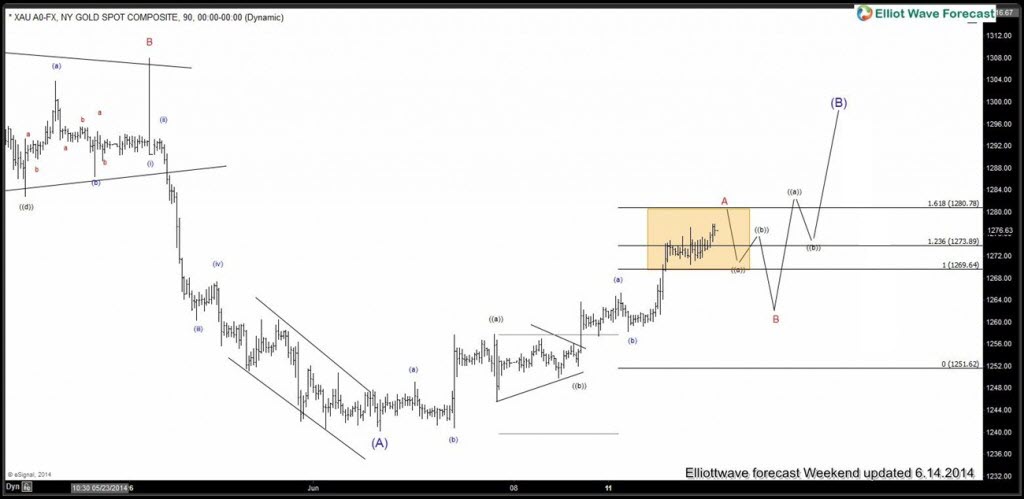 June 17/2014 ( NY Update). After the pull back had started we were able to to determined target area for wave B and potenital buying zone : 1262.55-1257.28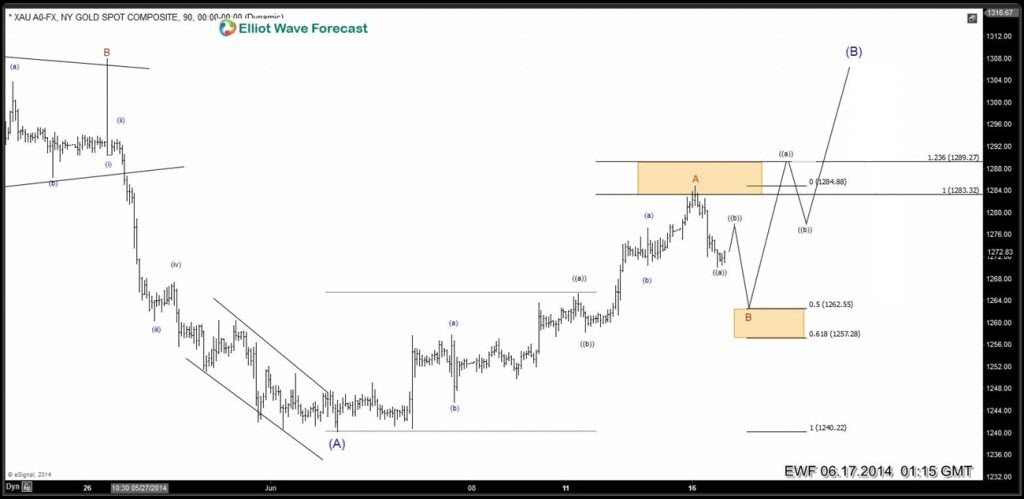 June 17/2014 (NY Update). The price had reached potential reversal area-buying zone, further rally was expected from there toward 1316.15-1334.15 area (referral to H4 chart )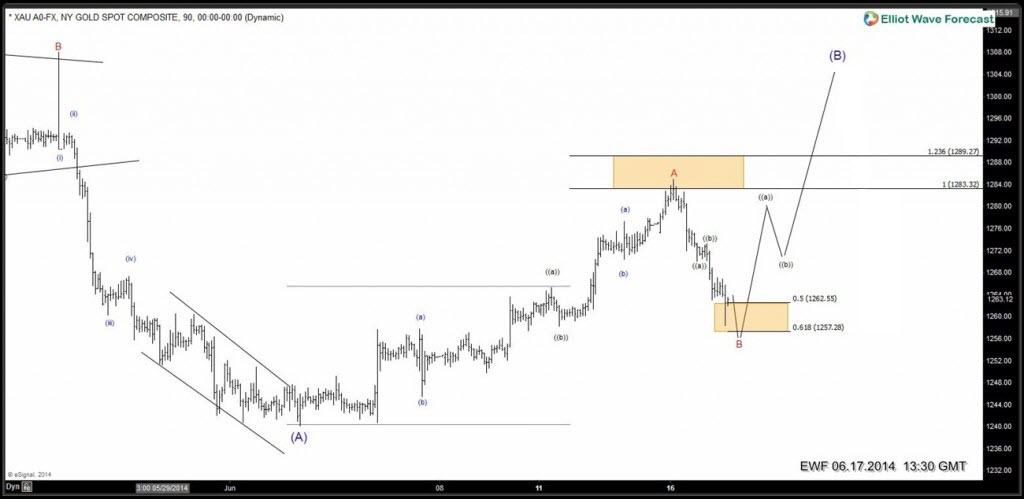 June 19/2014 (Asia Update).   We had gotten nice reaction higher,as expected, and we were looking for more upside toward our target area …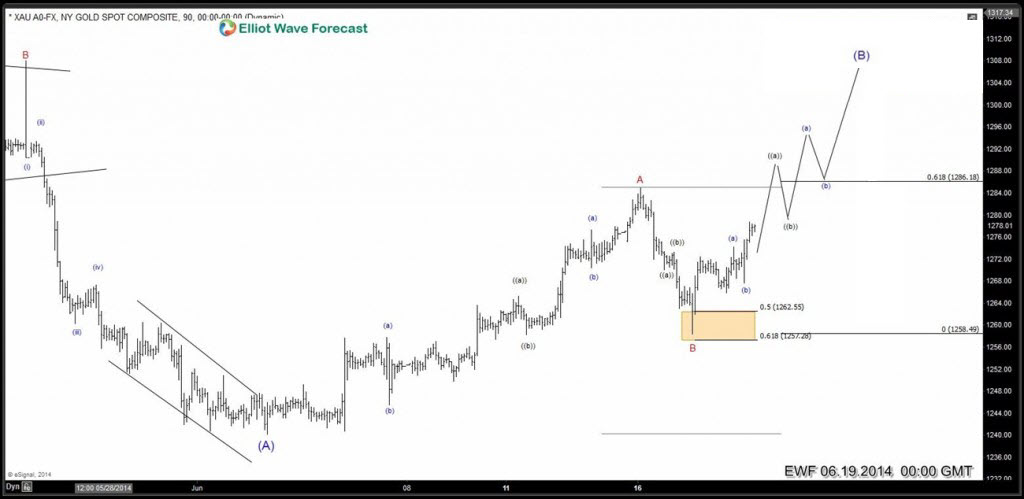 June 20/2014 (Asia Update).  Fast rally had taken place and target area (from June 14.)  had been reached, but because of the price structure and market corelation, labeling was changed into impulsive. We were expecting short term pull back in wave 4 toward 1306.98 and more strength toward1335 in wave 5.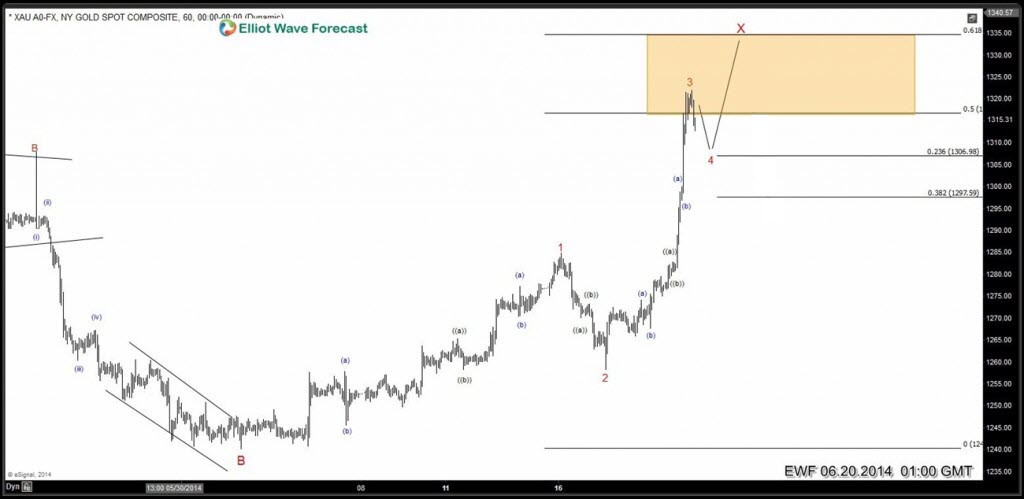 Current H4 chart looks like this:
July 12/2014 (Weekend Update). The price made pull back and reached new target area as proposed.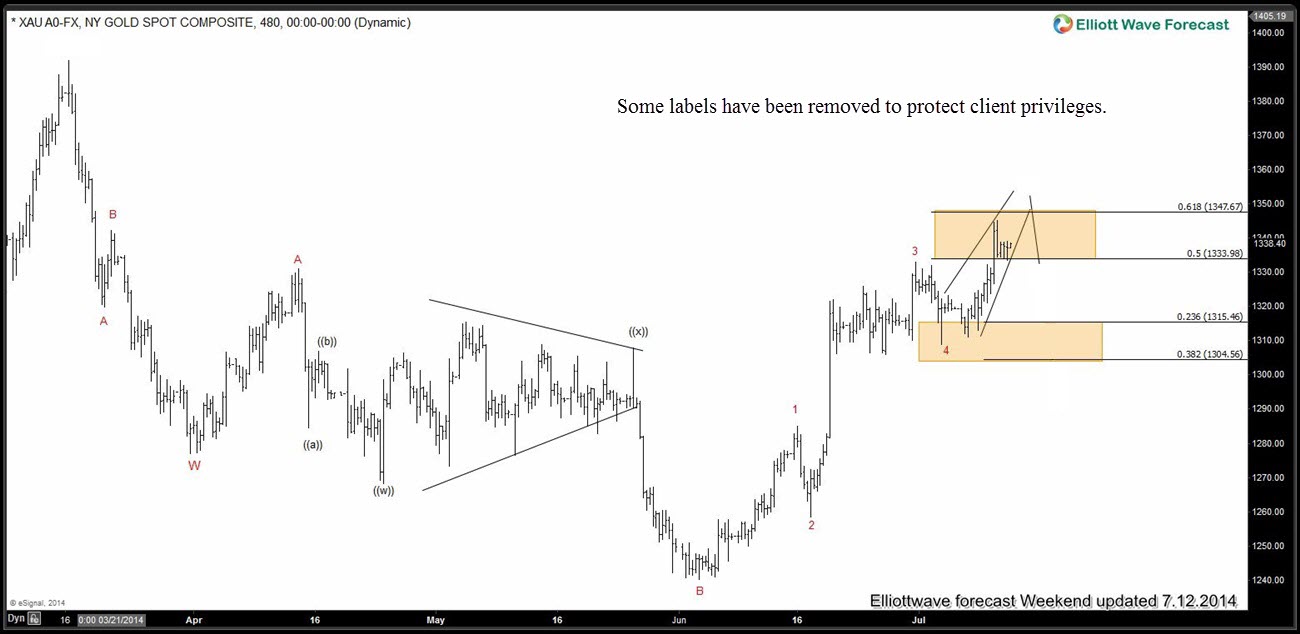 If you would like to have access of EWF analysis in real time and  become a Successuful Trader & master Elliott Wave like a Pro ,we invite you to join us and learn from our Market Experts. Now you have an opportunity to sign up for Free Trial here and get acces of Premium Plus Plan in 2 weeks for Free. We provide Elliott Wave charts in 4 different time frames, 2 live webinars by our expert analysts every day, 24 hour chat room, market overview,daily and weekly technical videos and much more.
Also as a member you have an opportunity to purchase great Instructional EWF videos such as "Elliott Wave structure & Sequences" , " Learn Elliott Wave " and "Trading Execution Seminar" at very affordable prices.
Back