As traders, when we stare at charts everyday, there are times when the forecast of the market is crystal clear. The charts below, from our members area, demonstrates how clear we saw the path for USDJPY on October 18/2016. During the New York Mid-day update, we advised our clients that USDJPY will find support at the 1.0% Fib.Extension equal legs level (blue box) and the pair should bounce from this area. We also advised if any BUYS stops should be placed at the invalidation level at 102.32.
1 Hour Chart October 18/2016 : Advising clients the possible bounce scenario.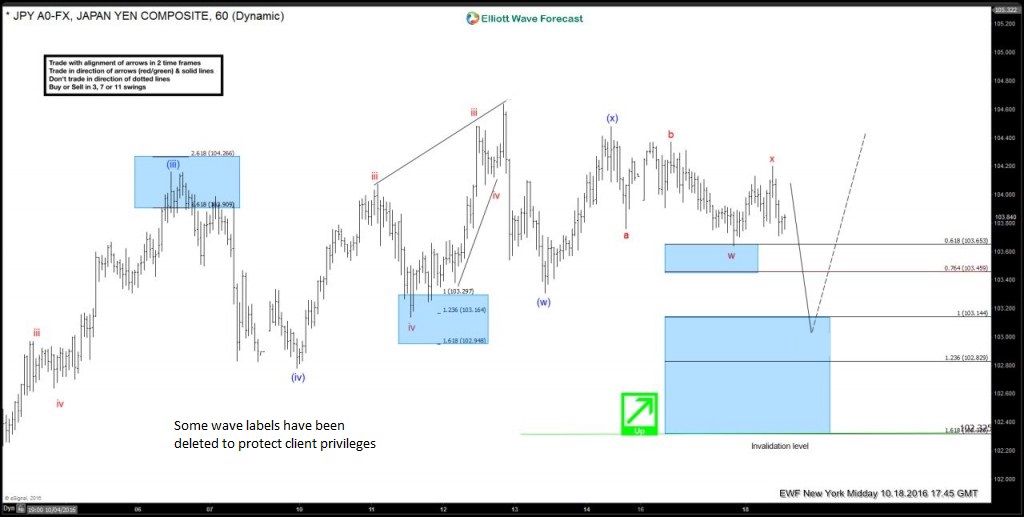 1 Hour Chart October 19/2016 : We continued advising clients that a bounce is possible when it reaches the blue box inflection zone.
1 Hour Chart October 20/2016 : USDJPY found support at the 1.0% Fib. Extension equal legs level and bounced higher.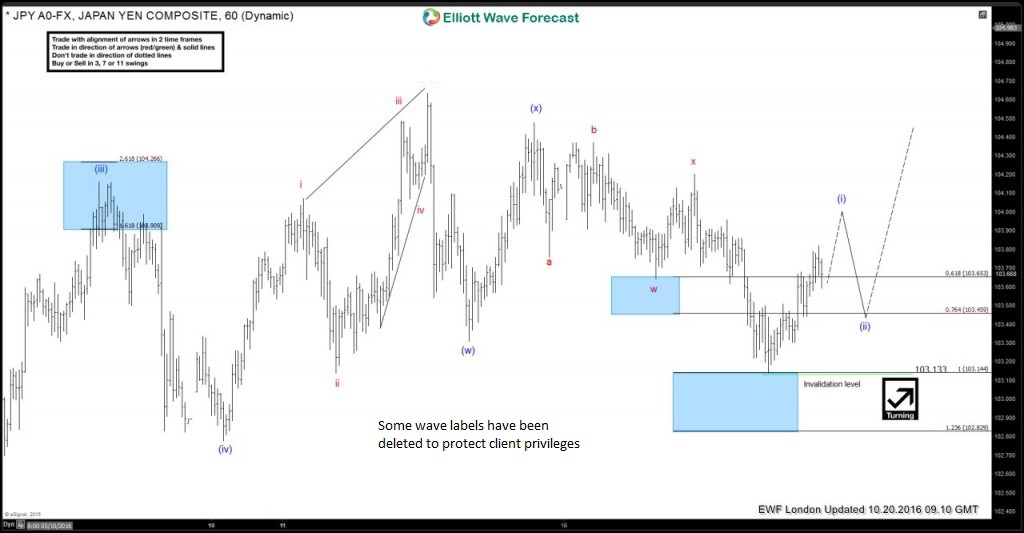 1 Hour Chart October 21/2016 : Now that there was a clear bounce visible we continued advising clients to look for possible buys with a new invalidation level 103.13 targeting the 105.00 minimum target.
1 Hour Chart October 22/2016 : The chart below shows that we were calling wave (ii) possibly terminated and the pause over the weekend allowed any of our clients to jump in at the open and buy USDJPY against 103.13 stop loss.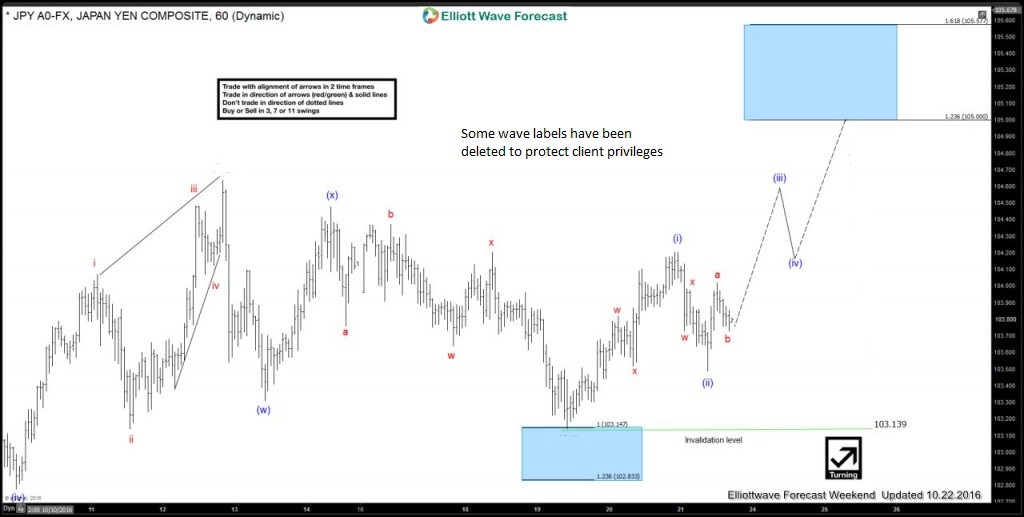 1 Hour Chart October 25/2016 : USDJPY has pushed higher and we called that a minor retrace will be coming followed by another push higher to hit the minimum target at 105.00.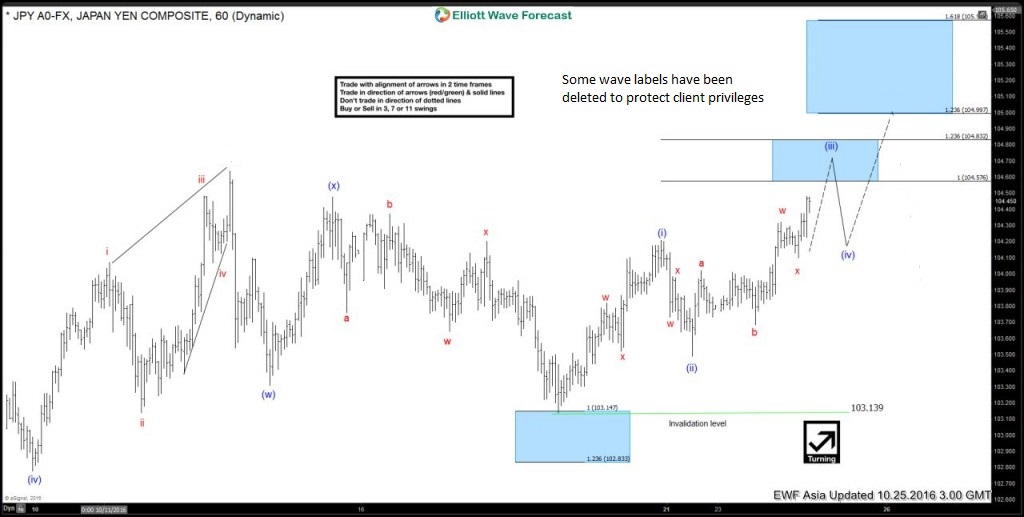 USDJPY has since moved higher 200 pips from the first recommended bounce level at 103.14
EWF clients were advised  USDJPY was going to bounce and push higher. Did you know USDJPY was gonna move higher? Do you want to know what we think USDJPY will do next? If you need guidance on which possible way the market will move then why not give EWF a try and let us provide you with our analysis of the markets. Start with the 14 day FREE trial > CLICK > 14 day FREE trial
At Elliottwave-Forecast we cover 52 instruments (Forex, Commodities, Indices) in 4 different timeframes and we offer 3 Live Session Webinars everyday. We do Daily Technical Videos, Elliott Wave Trade Setup Videos  and we have a 24 Chat Room. Our clients are always in the loop for the next market move.
Back