EURAUD is one of 78 instruments that we analyze here at EWF. For some time, we have recommended our clients to keep the downtrend in the pair and that it was preferable to look for sell the rallies than to buy them. We always operate in favor of the trend and the right side. Here is a small sequence of charts shown in the member's area in the months of December and January.
EURAUD 12.22.2020
We labelled the peak at 1.625694 as wave 4 and the drop as wave ((i)). We were ready to sell the rally.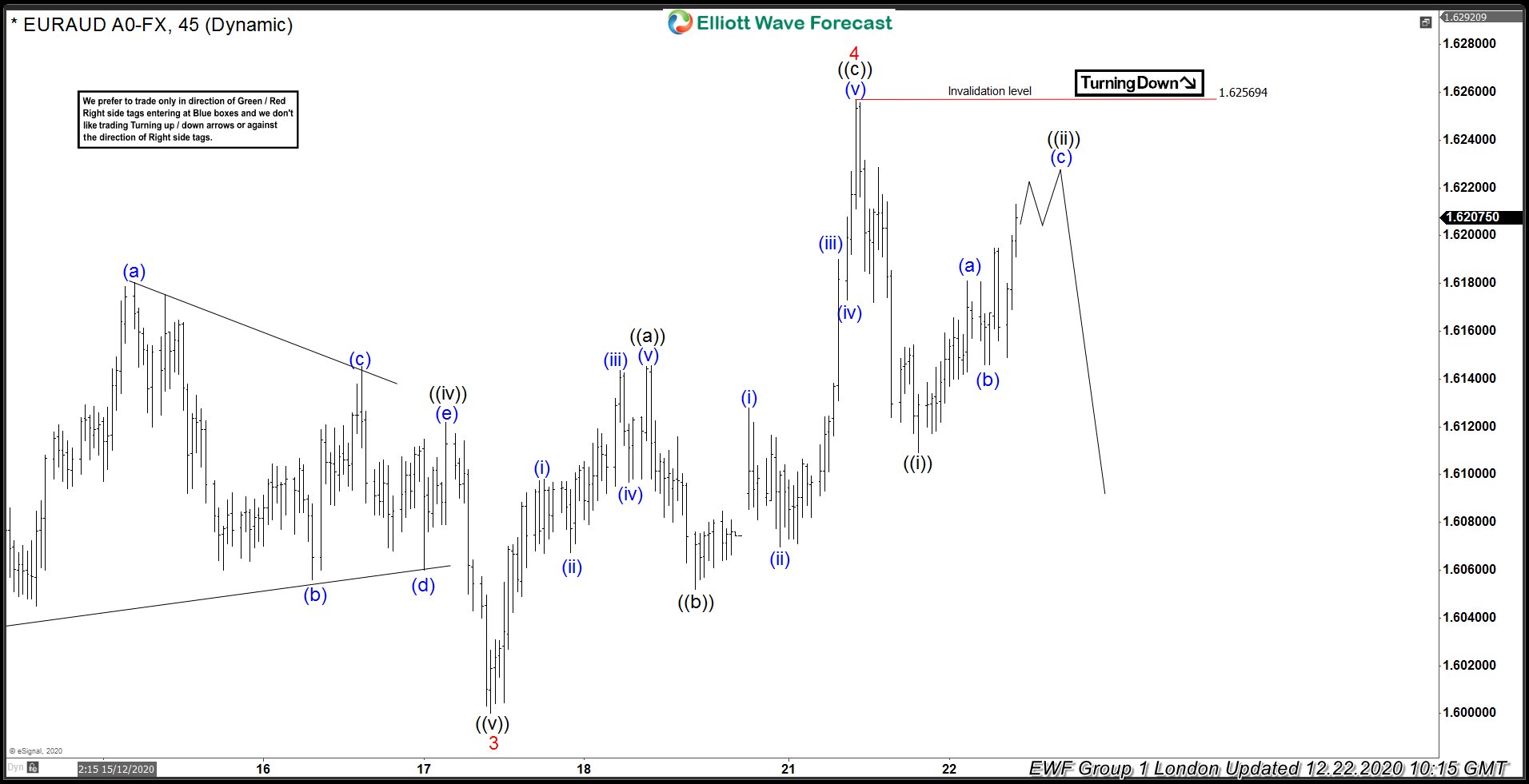 EURAUD 12.28.2020
After to continue the downside we adjusted the chart and the new low we called as wave ((i)). We were ready to sell the next rally again.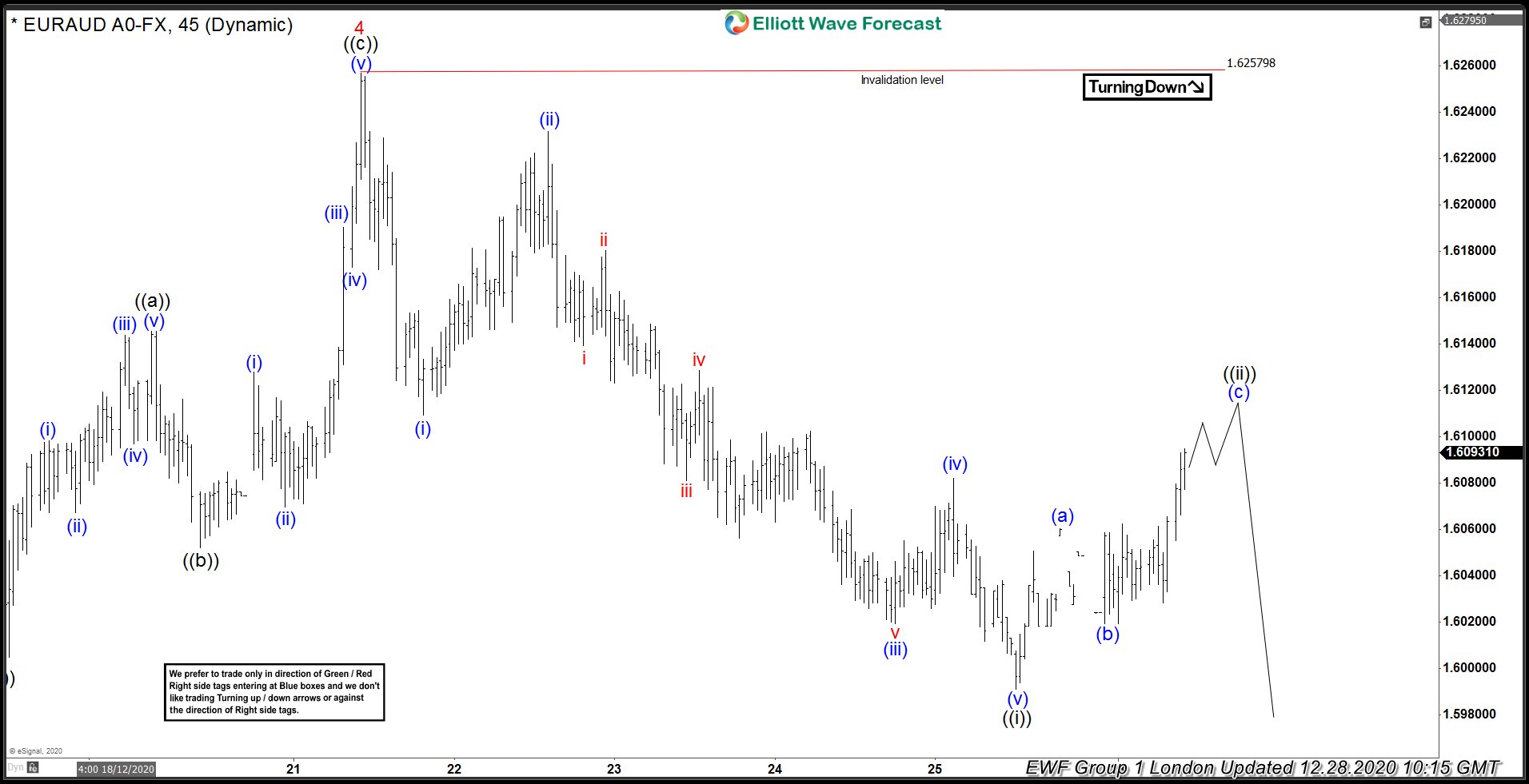 EURAUD 12.31.2020
The pair followed with the downtrend and ending 2020 we expected a low before selling the next rally.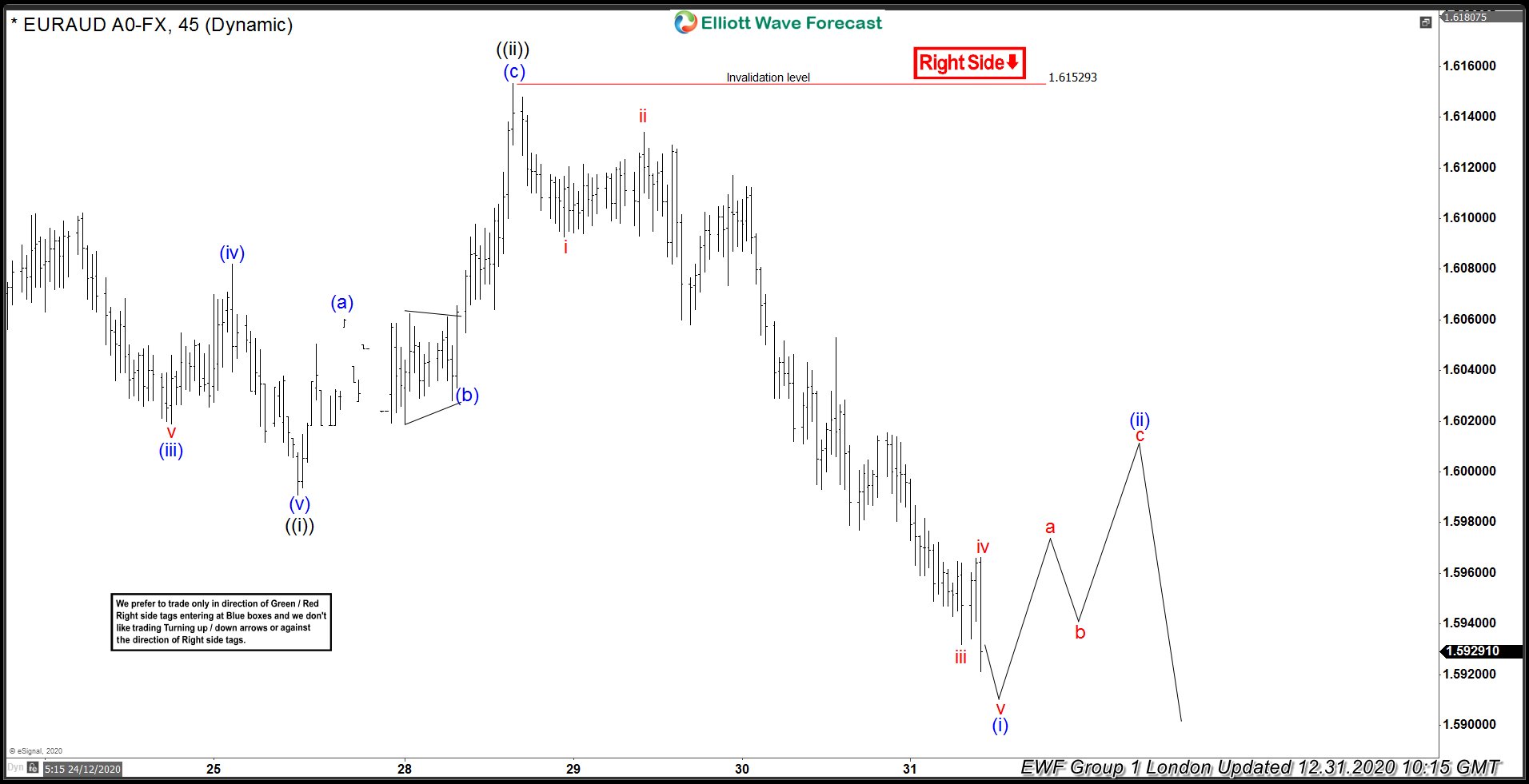 EURAUD 01.05.2021
The drop was deeper than expected, but same we sold the following rally as we showed and we expected more downside to break the last low of wave (3).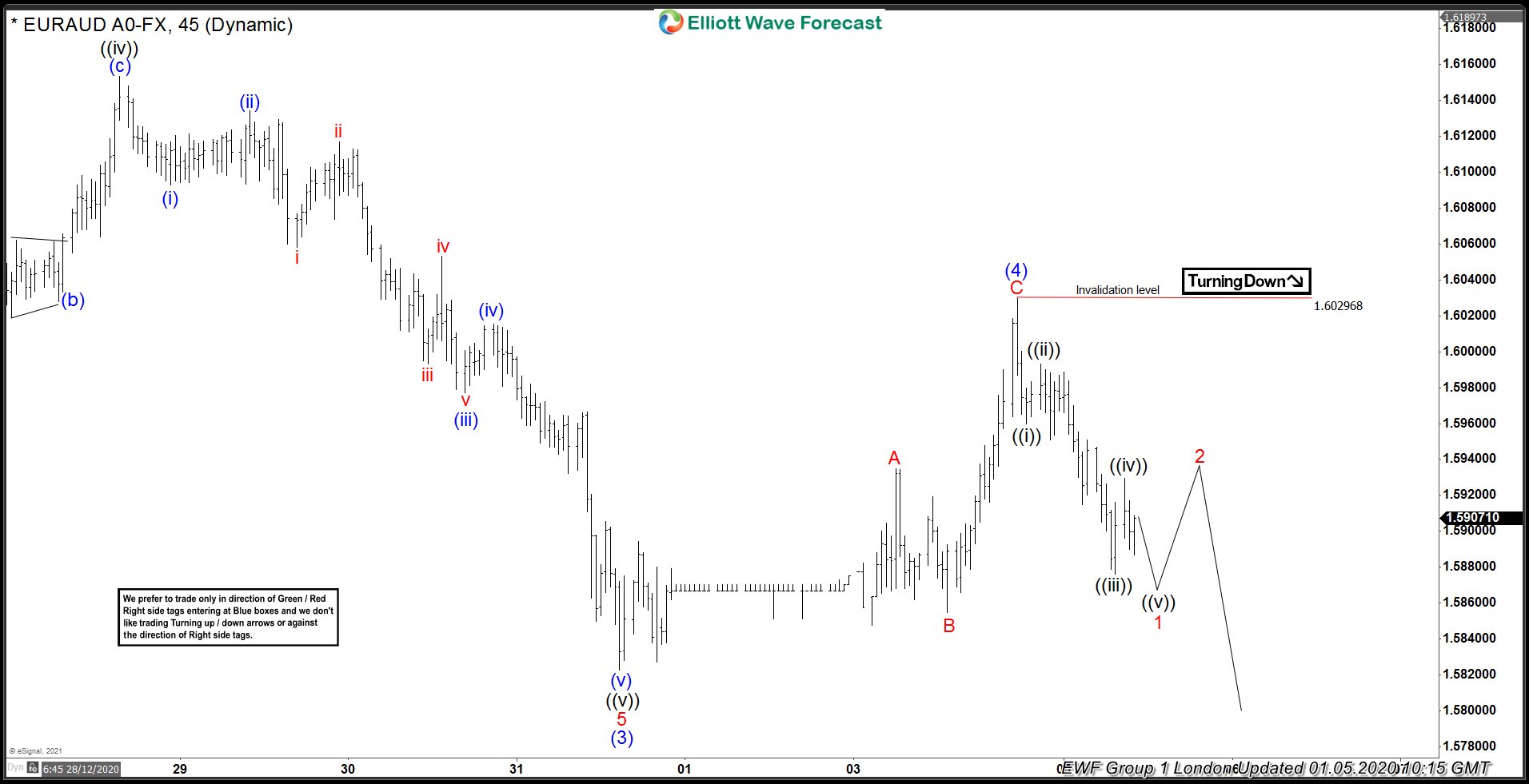 EURAUD 01.07.2021
We were still surfing the pair and once again we were ready to sell the rally that we marked as wave 2 red.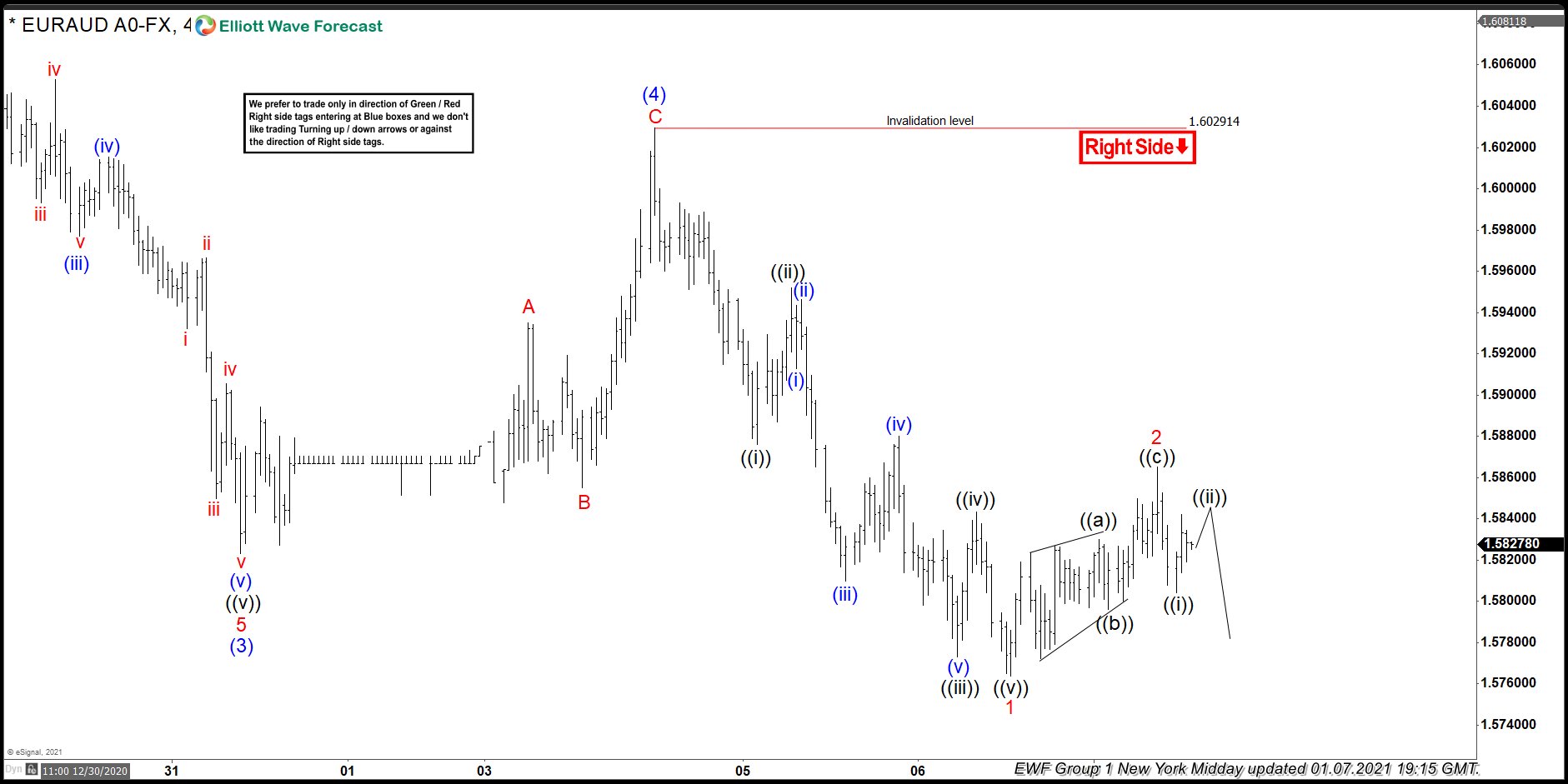 EURAUD 01.08.2021
And again, the decline continue as we expected.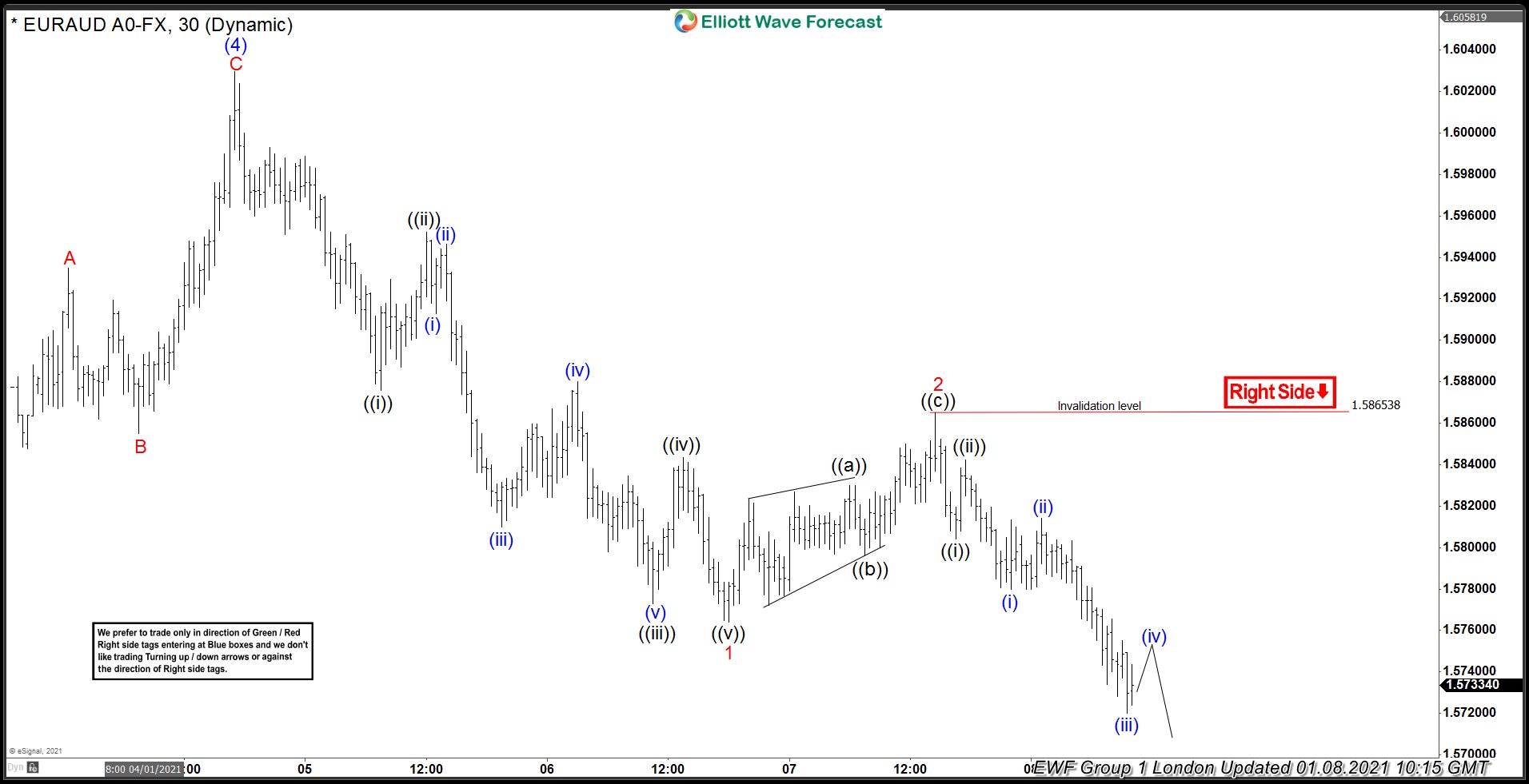 We shorted EURAUD 4 times in a row in the 1.6200, 1.6100, 1.6000 and 1.5850 zones. To have updates like these in real time, join us the best forecast service in the market based on Elliott Wave Theory (For more information about Elliott Waves Theory please click here).
In Elliottwave Forecast we update the one-hour charts 4 times a day and the 4-hour charts once a day for all our 78 instruments. We do a daily live session where we guide our clients on the right side of the market. In addition, we have a chat room where our moderators will help you with any questions you have about what is happening in the market at the moment. Let's trial for 14 days totally free here: I want 14 days of free trial.
Back