GBPJPY Short Term Elliott Wave suggests that the decline to 8/23 low at 139.27 ended Minor wave W. Minor wave X bounce is currently unfolding as a double three Elliott Wave Structure. Minute wave ((w)) of X ended at 141.47, Minute wave ((x)) of X ended at 139.98, and Minute wave ((y)) of X is subdivided into a FLAT. Minutte wave (a) of ((y)) ended at 141.09 and Minutte wave (b) of ((y)) ended at 140.39. Minute wave ((y)) of X has now reached 1.236 extension of ((w))-((x)) and thus the cycle from 8/23 low (139.27) is mature. Sellers may appear anytime from 142.65 – 143.49 area for an extension lower or at least a 3 waves pullback. We don't like buying the pair.
GBPJPY 1 Hour Elliott Wave View
Double Three is the most important pattern in Elliott wave's new theory. It's probably the most common pattern in the market these days. Double three is also known as a 7-swing structure. It is a very reliable pattern that gives traders a good opportunity to trade with a well-defined level of risk and target areas. The image below shows what Elliott Wave Double Three looks like. It has labels (W), (X), (Y) and an internal structure of 3-3-3. This means that all 3 legs has corrective sequences. Each (W) and (Y) is formed by 3 waves oscillation and has a structure of A, B, C or W, X, Y of smaller degrees.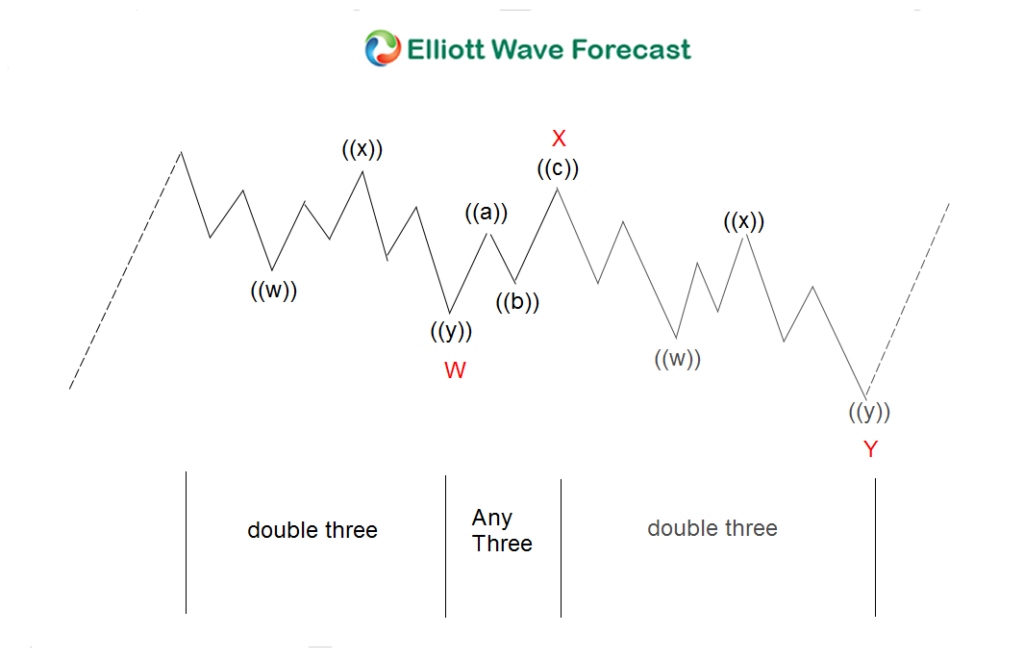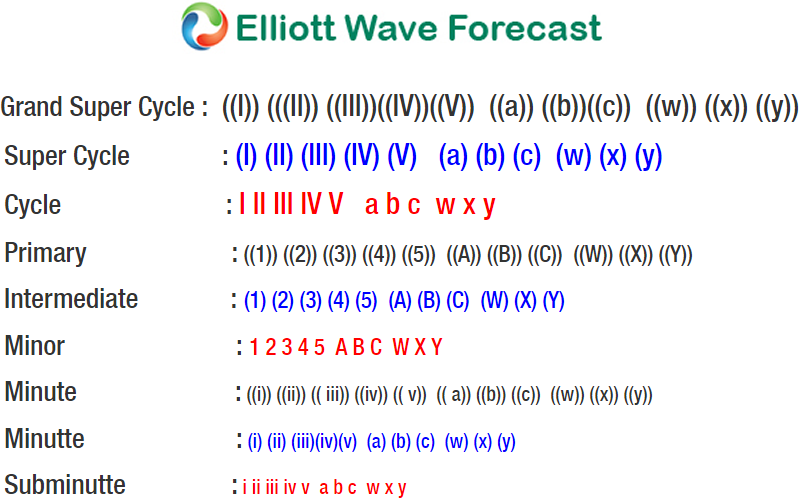 Back