Hello Traders, In this blog, I want to share with you our recent Elliott Wave charts of EURAUD which we presented to our members. Below, you see the 1-hour updated chart presented to our clients on the 07/26/18 suggesting that EURAUD ended the correction from 07/20 peak in red wave 2.
EURAUD ended the cycle from 07/19 low at the peak of 07/20 peak in red wave 1. Below from there, it reached the equal legs extreme area (1.57556-1.56833) from 07/20 peak. Due to the right side bullish stamp, which you can see in the chart below. We advised our clients that we like buying EURAUD at the equal legs from 07/20 peak.  Therefore, we expected buyers to appear in the dips in the sequences of 3, 7 or 11 swings. At the 100 – 1.236 Fibonacci extension of black ((a))-((b)). Which came at around  1.57556-1.56833 area. Hence why we advised our members to buy the pair at that equal legs area (1.57556-1.56833) ideally for new highs or a larger 3 waves bounce at least. You can see that EURAUD reached our blue box area and bounced higher. In that bounce, our members created a risk-free position.
EURAUD 07.26.2018 1 Hour Chart Elliott Wave Analysis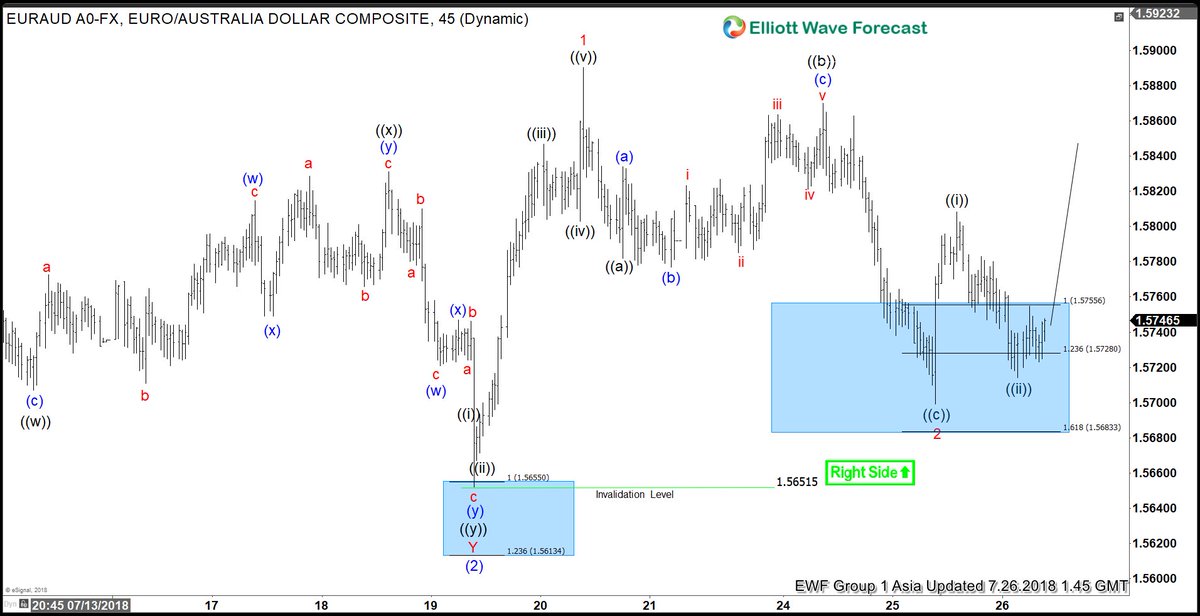 In the last Elliott Wave chart, you can see that EURAUD continued the bounce nicely higher. In between the Elliott Wave counts have changed. However, our risk-free long position from the blue box area is doing great and our members are enjoying the rally so far.  Do please keep in mind that the 1-hour chart which I presented here can have changed in the meantime. Therefore, I can suggest you, to take our special Summer Promotion Discount below. If you want updates every day.
EURAUD 07.30.2018 1 Hour Chart Elliott Wave Analysis

I hope you liked this blog and I wish you all good trades and if you are interested in learning more about our unique blue box areas and also want to trade profitably then sign up for our Summer Promotion and get 30% Discount on all plans!!
We believe in cycles, distribution, and many other tools in addition to the classic or new Elliott Wave Principle. To get a regular update on the market and Elliott wave charts in 4-time frames.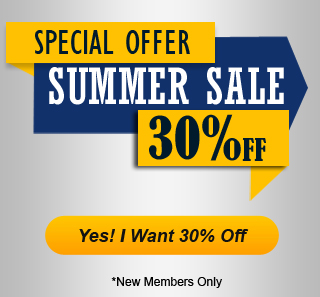 Back