In May 17th Live Trading Room, we issued a trading idea for AUDNZD . The trade was to buy AUDNZD at 1.0565 and the entry was filled on May 25th. Below is the trading journal we presented to members on May 17th Live Trading Room
We subsequently put a limit target of 1.102 and the pair reaches our target today for 455 pips profit. August ends up to be a pretty good month for members at Elliottwave-Forecast.com Live Trading Room. In addition to successful AUDNZD trade, we also had 430 pips profit from GBPAUD trade and 305 pips profit from GBPUSD trade. We use the Daily Chart below (some labels have been removed to protect client's privilege) as the basis of the AUDNZD trade.
AUDNZD Daily Elliott Wave Chart 5/25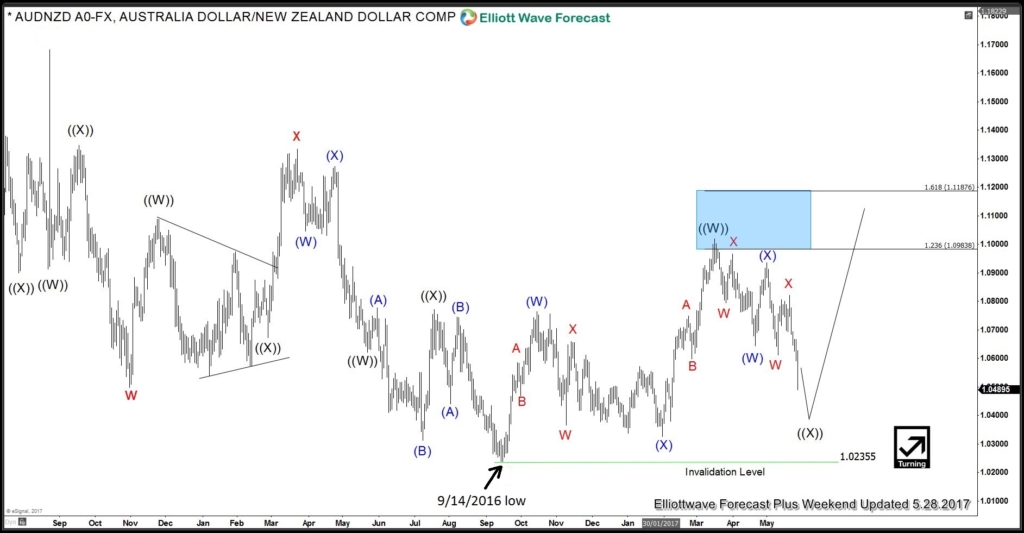 The Daily Chart from 5/25 above shows that AUDNZD is in the process of correcting cycle from 9/14/2016 low within wave ((X)) in 7 swing as WXY (double three) Elliott Wave Structure While the pullback stays above 9/14/2016 low at 1.0235, we expect pair to resume higher. This is a medium term/ long term trade as we use Daily Time frame for the trade. We recommended to buy at 1.0565 where Intermediate (Y) is equal to Intermediate (W) and put the stop loss below 1.033. We reach our target profit at 1.102 today for 430 pips profit. Below is the recent AUDNZD Daily Chart from last weekend.
AUDNZD Daily Elliott Wave Chart 8/26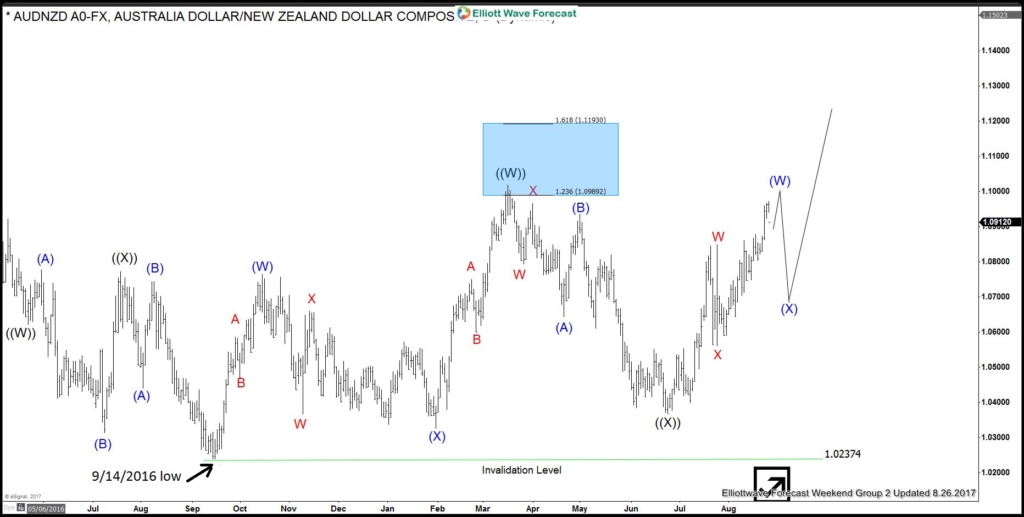 The pair finally completed wave ((X)) pullback at 6/23/2017 (1.0368) and started to rally higher. Today, it has broken above Intermediate ((W)) at 3/16/2017 high (1.1019). This creates a 5 swing bullish sequence from 9/14/2016 low and could see further upside. We will be looking to trade the pair again later and issue trading idea to our members when the opportunities come.
Try us 14 days FREE here –> FREE trial and join hundreds of our satisfied clients. As a trial member, you will get access equivalent to Gold membership for the Group of your choice as well as access to Live Trading Room. Learn how to trade our unique system of 3, 7, 11 swing and receive coaching in Live Trading Room to improve yourself as a trader. We run Live Trading Room from Monday to Friday for both Group 1 and Group 2. Group 1 LTR starts at 5.45 AM EDT / 9.45 AM GMT and cover the following instrument: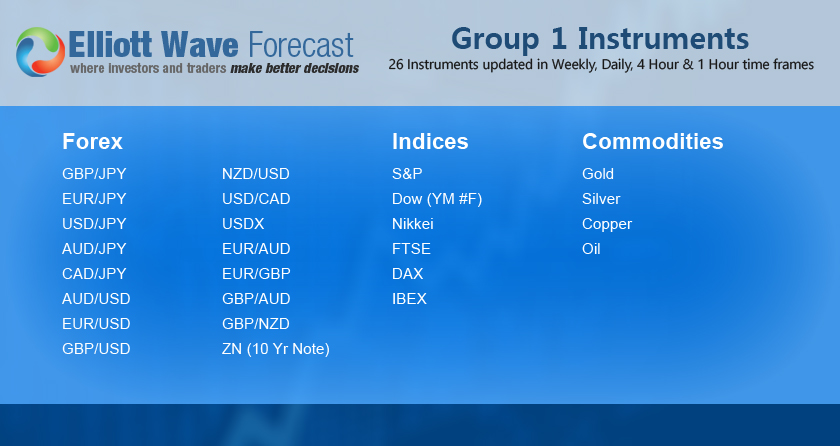 Group 2 LTR starts at 6.45 AM EDT / 10.45 AM GMT and cover the following instrument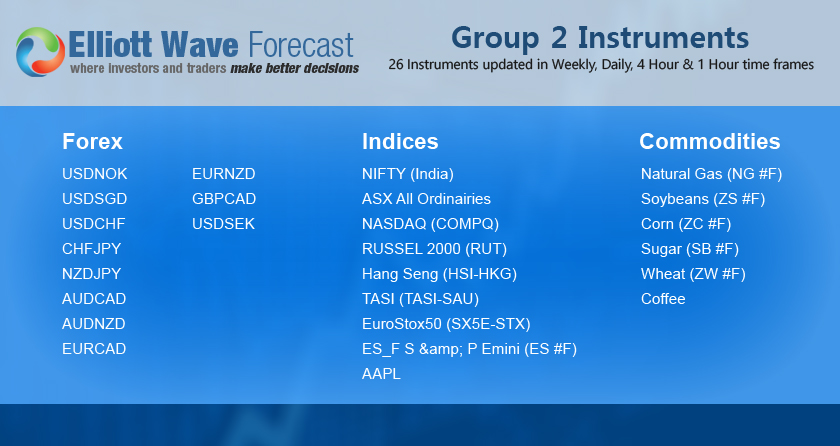 Welcome to Elliottwave-Forecast.com
Back