The Borsa İstanbul (BIST or XU100) is the sole exchange entity of Turkey combining the former Istanbul Stock Exchange (ISE), the Istanbul Gold Exchange and the Derivatives Exchange of Turkey under one umbrella. It was established as an incorporated company with a founding capital of ₺423,234,000 (approx. US$240 million) on 2013 and began to operate on April 5, 2013. Its logo is the traditional Ottoman mark for Istanbul, the tulip. Its slogan is worth investing.
XU100 4 HOUR CHART JUNE 2022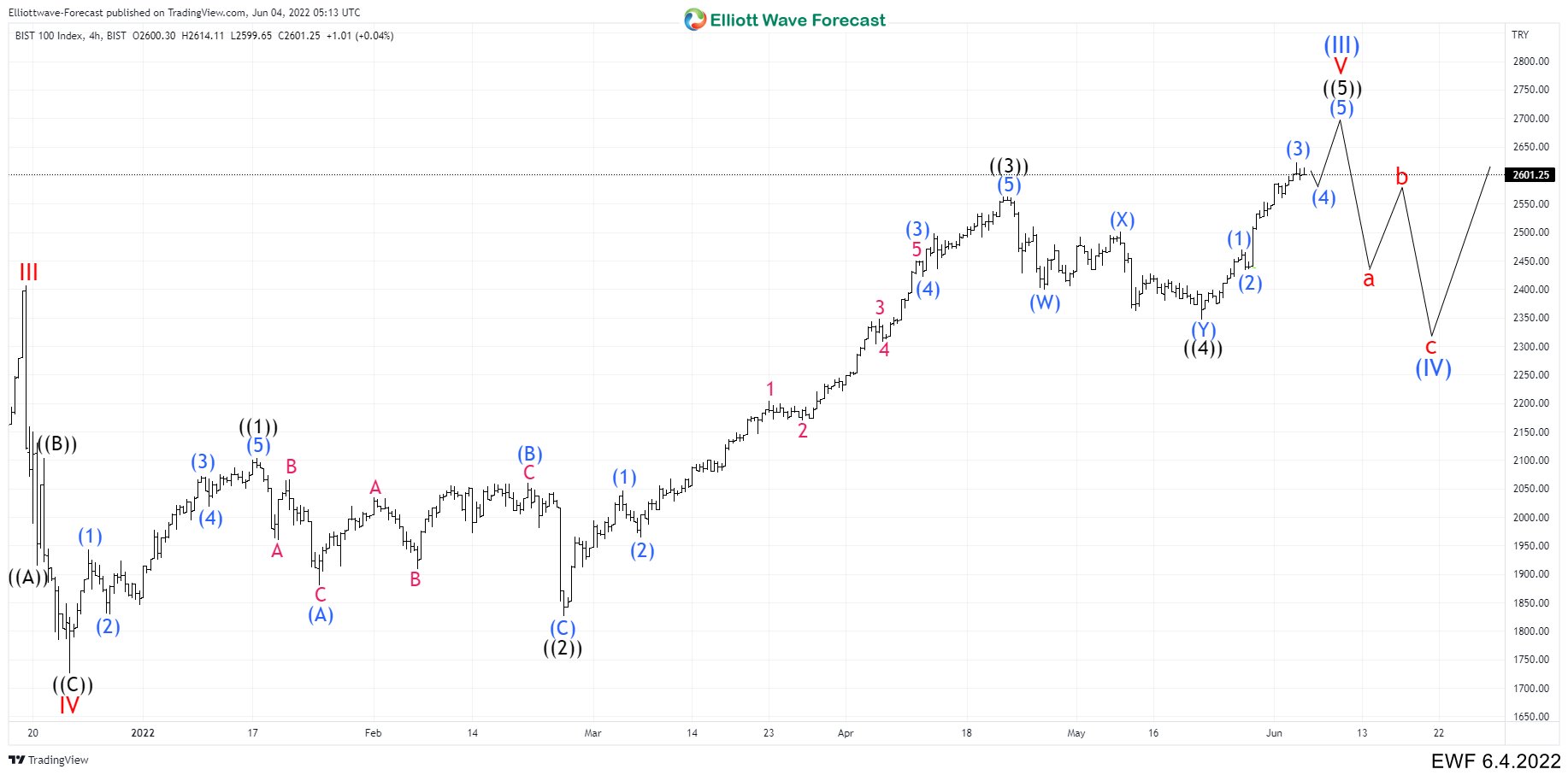 Last time when we discussed about XU100, we were looking to end an impulse to complete wave (III) and expect 3, 7 or 11 swings retracement into wave ((4)) zone before continuing to rally. This rally widened almost 70% since the first days of July. This has caused us to adjust the count because wave V has extended, and it is not completed yet. (If you want to learn more about double correction or Elliott Wave Theory, follow these links: Elliott Wave Education and Elliott Wave Theory).
XU100 DAILY CHART OCTOBER 2022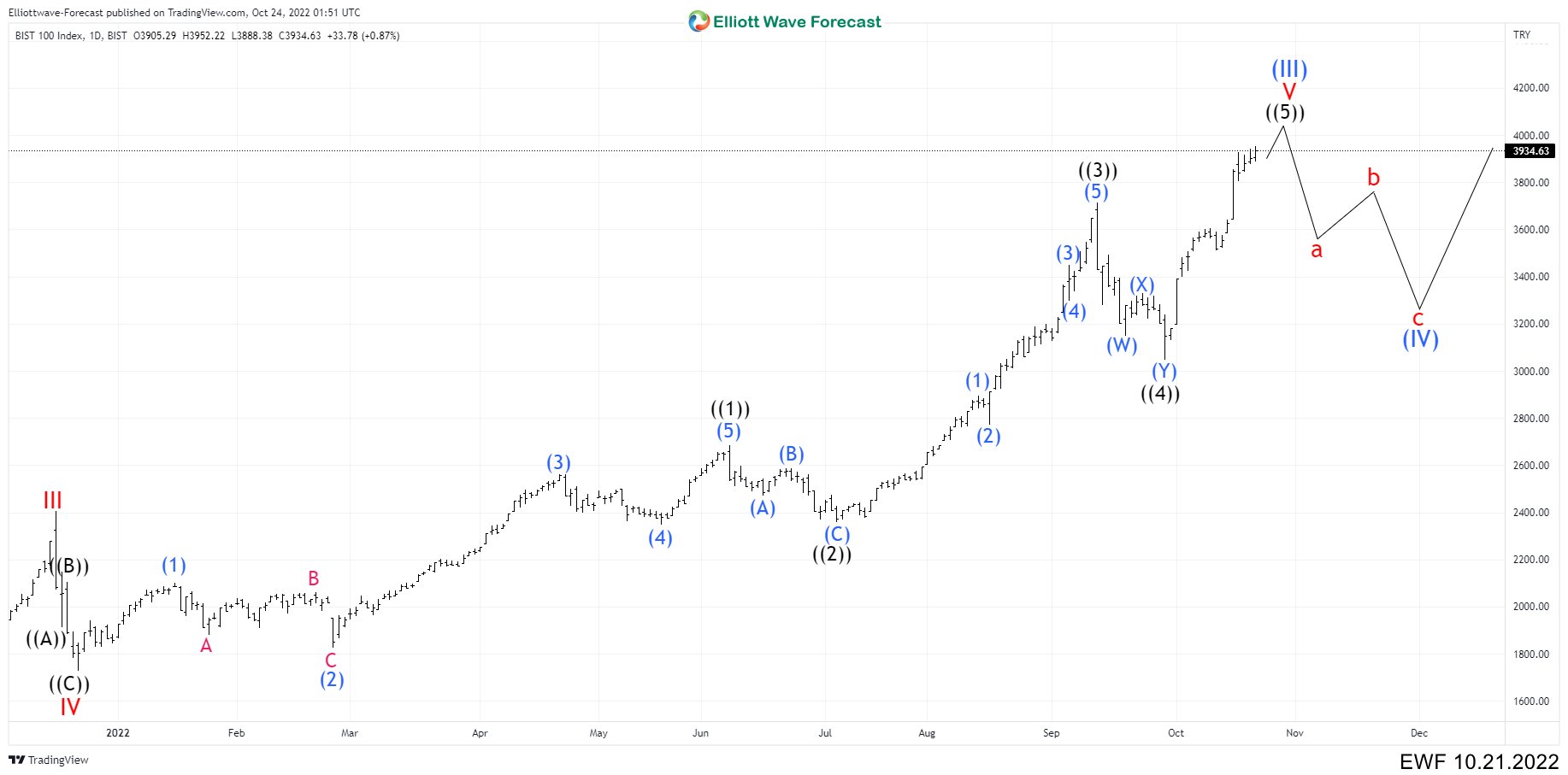 We can see on October chart, that the impulse we called wave V of (III) on the XU100, turned out to be just wave ((1)) of V. Wave ((1)) ended at 2684 and wave ((2)) made a zigzag correction to end at 2426. The uptrend continued to reach 3715 to end wave ((3)). Then the retracement of wave ((4)) made a double correction that ended at 3240, retracing almost 50% of wave ((3)).
We are currently building wave ((5)) of V which could bring a strong pullback taking the index below 3200. Near term, we are developing wave (3) of ((5)). Then we need a wave (4) and (5) to complete the cycle before thinking in a pullback. The correction could begin at any time, but now we could see the index to reach around 4130 to complete wave (III). Then we should see 3, 7, or 11 swings lower as wave (IV) before resuming the rally again.
Take 14 Days Trial
Elliottwave Forecast updates one-hour charts 4 times a day and 4-hour charts once a day for all our 78 instruments. We do a daily live session where we guide our clients on the right side of the market. In addition, we have a chat room where our moderators will help you with any questions you have about what is happening in the market.
Let's trial 14 days for only $9.99 here: I want 14 days trial. Cancel Any time.
Back