SPX Intra Day Elliott Wave view suggests that the rally to 2597.02 ended Intermediate wave (3). Intermediate wave (4) pullback is currently in progress as a double three Elliott Wave structure. Down from 2597.02, Minor wave W of (4) ended at 2566.33 and Minor wave X of (4) ended at 2587.66. While staying below 2597.02, expect the Index to continue lower towards 2538 – 2557 area to finish Intermediate wave (4) before Index resumes the rally or bounce in 3 waves at least. We don't like selling the Index and expect dip buyers to appear from the aforementioned area for at least a 3 waves bounce.
SPX 1 Hour Elliott Wave Analysis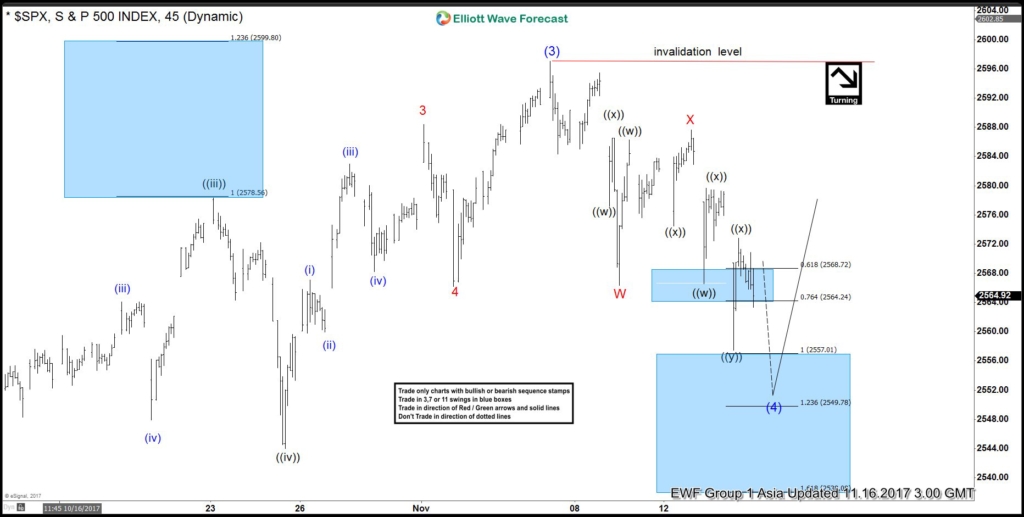 Double three ( 7 swings) is the most important pattern in Elliott wave's new theory. It is also probably the most common pattern in the market these days. Double three is also known as a 7-swing structure. It is a very reliable pattern that gives traders a good opportunity to trade with a well-defined level of risk and target areas. The image below shows what Elliott Wave Double Three looks like. It has labels (W), (X), (Y) and an internal structure of 3-3-3. This means that all 3 legs has corrective sequences. Each (W) and (Y) is formed by 3 wave oscillations and has a structure of A, B, C or W, X, Y of smaller degrees.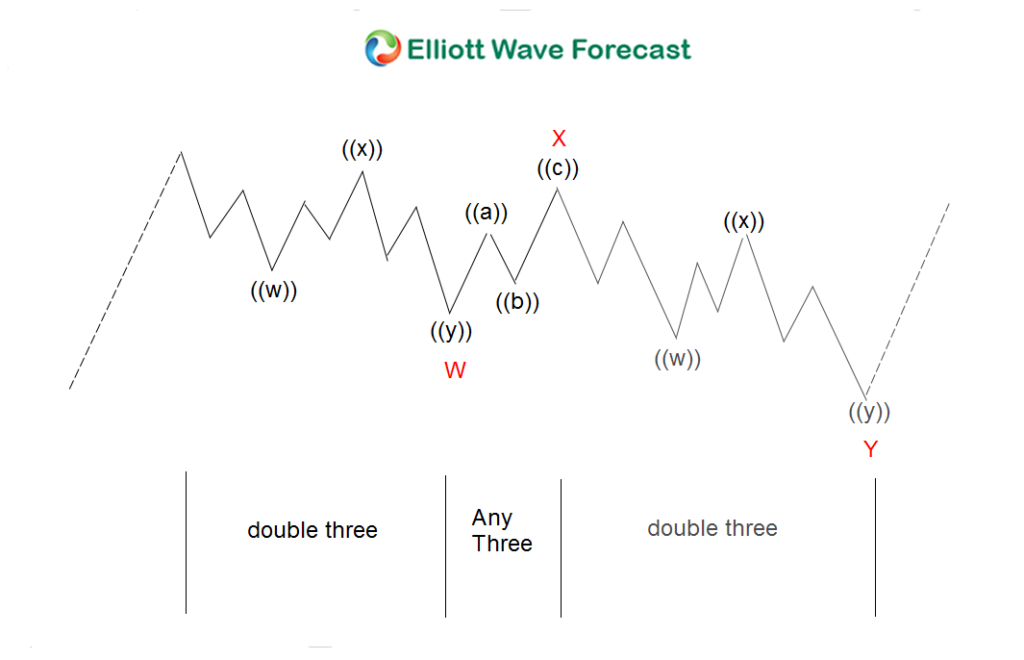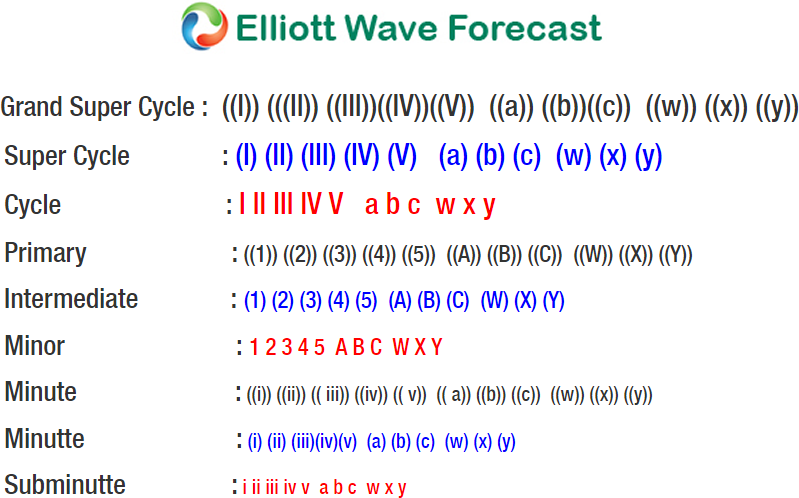 Back